Knowing how to put together a request for proposal, more commonly referred to as an "RFP," is a key part of working with an agency. This crucial document often serves as the foundation of the upcoming project for potential vendors, allowing your soon-to-be partners to garner an in-depth understanding of what it is you are looking for.
RFPs for web design, in particular, require a unique and detailed approach and understanding. The following comprehensive guide offers a breakdown into all that goes into creating a top-quality RFP, so you can make sure you are getting the best results from your investment.
What Makes a Good RFP?
Your website often curates the first impression potential customers have of your business, so you want to make sure it accurately reflects your brand, mission, and expectations. When you write a web design RFP, you should accurately depict each of these elements through clear key points and goals.
Well-written RFPs do not leave any room for guessing or miscommunications. Not only are they straightforward, focused on organization, and detailed, but they accurately identify the desires and hopes for the website design whenever possible. Whenever you have a specific idea of what you are looking for, your RFP should make clear mention of this goal. Conversely, if there is an area of your website development upon which you are open to receiving suggestions from the agency, let the team know that in your document.
While it may be tempting to go overboard with your writing, such as providing details as specific as font type and style, remember that agencies are already considered the professionals for a reason; their team will probably know how to take a bit of information and interpret it properly. Rather than focusing on the minute descriptions of your ideal website, your RFP should highlight the functional and content-based goals of the project, leaving the technical aspects up to the professionals.
Your website often curates the first impression potential customers have of your business, so you want to make sure it accurately reflects your brand, mission, and expectations. When you write a web design RFP, you should accurately depict each of these elements through clear key points and goals.
Well-written RFPs do not leave any room for guessing or miscommunications. Not only are they straightforward, focused on organization, and detailed, but they accurately identify the desires and hopes for the website design whenever possible. Whenever you have a specific idea of what you are looking for, your RFP should make clear mention of this goal. Conversely, if there is an area of your website development upon which you are open to receiving suggestions from the agency, let the team know that in your document.
While it may be tempting to go overboard with your writing, such as providing details as specific as font type and style, remember that agencies are already considered the professionals for a reason; their team will probably know how to take a bit of information and interpret it properly. Rather than focusing on the minute descriptions of your ideal website, your RFP should highlight the functional and content-based goals of the project, leaving the technical aspects up to the professionals.
The Elements of RFP Style
Consider the Smaller Bidder
Several basic elements are standard in most RFPs but it's important that you convey these items in a way that maximizes your effort and minimizes wasting time. As mentioned, it is not necessary to write a book outlining your thoughts and opinions of every detail. It's unfair to send out such a solicitation. Keep in mind these agencies will spend considerable time and effort responding to your RFP, it's important that you make sure not to waste their time in the process. Just as you expect the utmost in professionalism from them, it's important you consider that some of these agencies are small with limited resources. They have the creative and technical capabilities to deliver a first-rate website but to expect them to complete a 50-page diatribe promising their firstborn children takes them away from other client work. Depending on your requirements, many times the smaller agencies throw their hats into the ring only to find out after the fact that they just don't have the level of history or experience or staff to manage your project. It is far more appropriate to provide the key decision-making factors upfront in a summary so that agencies who aren't appropriate for your assignment will be able to determine this early on not after they have invested 40 hours marketing themselves to you.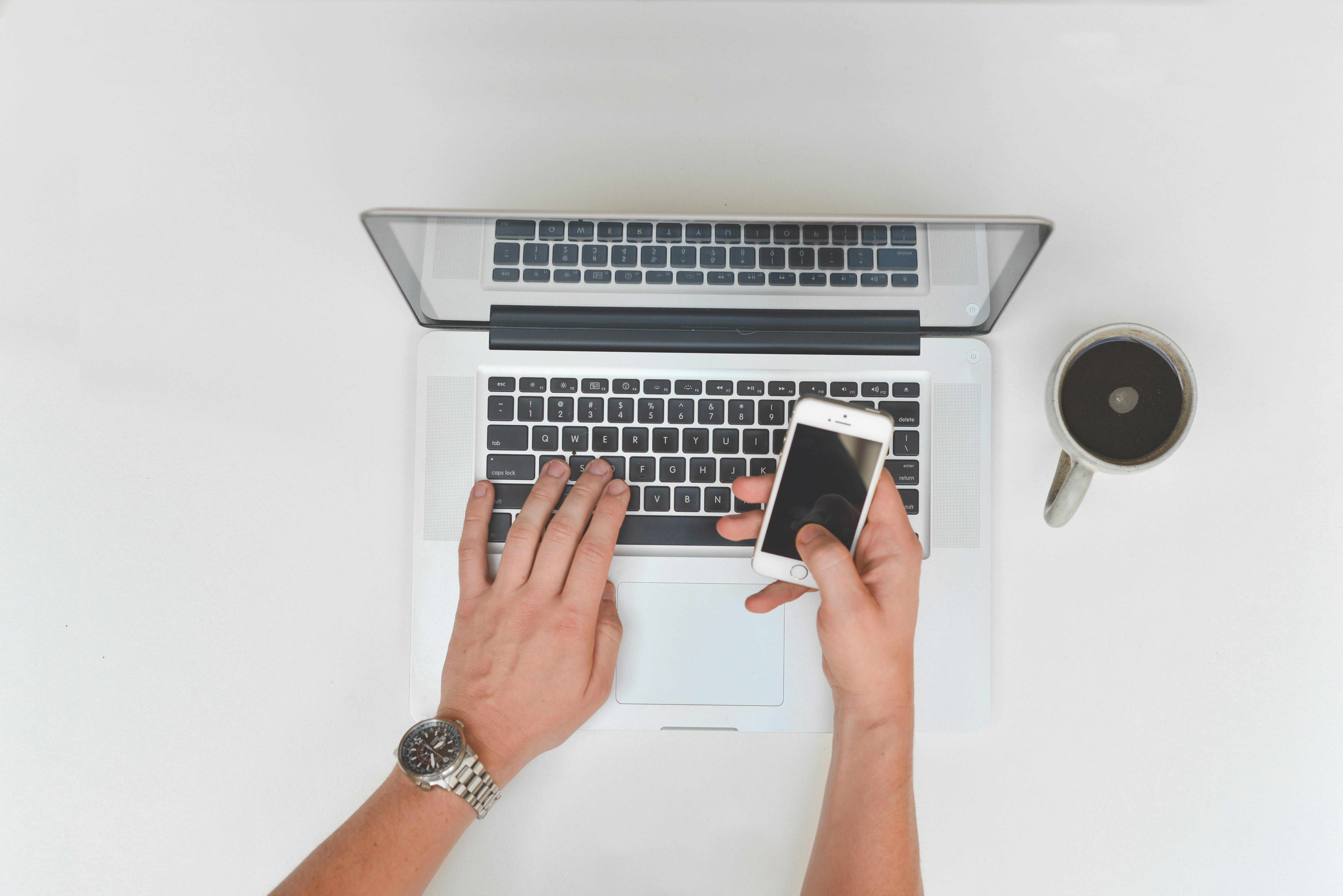 Be Respectful of Time and Resources: Give Your Deal-Breaker Requirements Upfront
Instead of forcing the smaller firms into a bidding war with larger services that can devote a cast of thousands, we believe that before you get into the more detailed RFP, you provide an abbreviated version on the first or second page highlighting the following elements that are absolute requirements for the firm you end up hiring. By sharing these "no contest" minimum requirements early on speaks volumes to your character as you are allowing each firm to decide for themselves whether or not they wish to invest time in the broader document. Many of the smaller firms won't be able to meet some of these requirements, it's unprofessional to suggest they should go through the broader document only to find in the end they are not a complimentary suitor for you.
From bidders' perspective, consider the smaller bidders who prefer to see a brief program summary, a short overview of the project objectives right upfront so they don't have to read through many pages looking for this key information that could help them determine if they are a suitable fit for your project. In short, this summary should include:
Minimum requirements from staffing, skill set, experience, reference, time investment perspective, if any
Do you require a local agency, someone in the same state or time zone, the same country or are you ok with a remote agency?
Specific experience/previous work in a particular field: is one of your requirements that the winning bidder has exact experience in your industry or related categories? Are there specific skill sets that you are requiring the agency to have experience with so that they can pass if they don't have irrelevant experience
Is there a defined budget range you have identified? Or are you expecting vendors to provide you with their best estimate that you can review?
Is your selection based on particular scoring criteria? If so, what is the scoring criteria and how are you weighting each metric? Again, if you are weighing heavily on internal technical staff and an agency outsources this functionality it's better to let them know now than after they invest time in answering 50 other questions.
Some RFPs allow vendors the option to submit multiple proposals whereby they submit one directly related to the RFP questions and then a second version with a new option or concept that brings light to something new that you may not have thought of or included in your RFP.
There are many different ways to skin the proverbial RFP cat. Do a Google search and you'll find no less than a million different templates. We don't much believe in generic templates but we do believe that some core elements should be included in a quality RFP. The following highlights the basic RFP-style outline structure that encompasses all key elements that should be included in your RFP.

Summary Overview
Introduction to Company XYZ - Request for Proposal
Company Background

Vendor history, experience, and capabilities

Core Objectives
Project Scope and Delivery

Work process and strategic partnership development and process

Sitemap and Information Architecture
Functional/Technical Requirements

E-commerce
Content Management Software
Backend Programming Language
Legacy Browser Support
Third-Party Software Integrations
User Accounts
Accessibility
Mobile Responsive Design

Timeline & Milestones
Criteria for Selection
Team Biographies
Budget: Assets ("Software") & Service ("Staffing")
Ongoing Support, Maintenance, and Hosting
Following templates like this will prove most effective in your efforts. While this may seem like a lot, it is important to remember to consider that each section does not need to go wildly in-depth. Overall, your RFP should be cohesive and concise, so that each section simply provides enough information for agencies to understand the prospective steps and complete the project.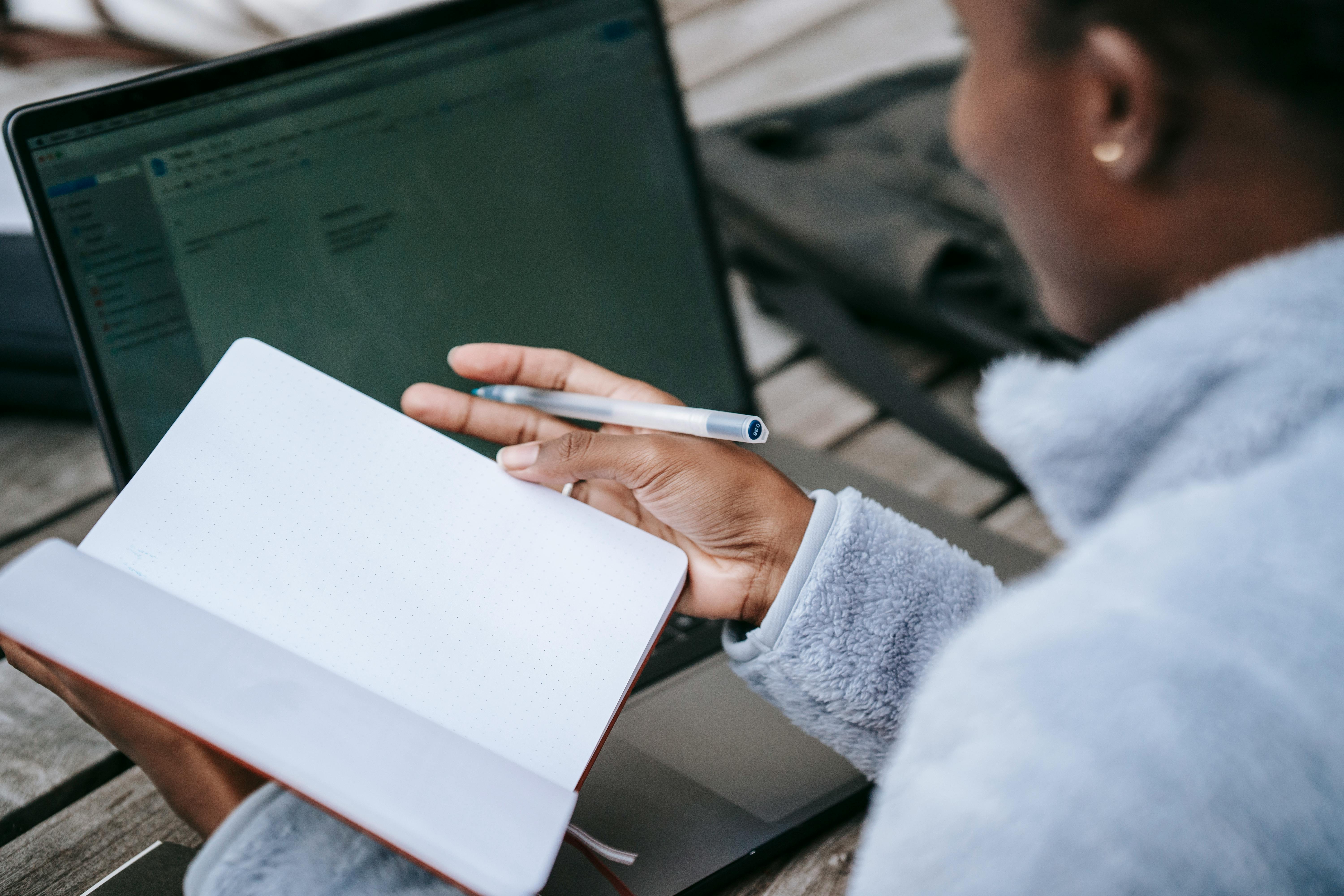 Summary
The Summary sets the stage for what is to come in the rest of your document. It is the area where you provide a basic introduction to your company, as well as the premise behind submitting the request for proposal. The summary should also outline any ground rules, problem areas, or potential roadblocks you anticipate the agency will meet, such as requirements the website has to fulfill or areas of content they should stay away from. Your summary should also provide a quick synopsis of your objective. Summarize what the project should entail and what the end goals are. Overall, your summary should be short, sweet, and to the point—ideally, no more than five sentences.
Company Background
Your potential new partner must get to know who you are and what you stand for. Use this section to provide context about not only your core business operations but also and more so what your mission, vision, and values are? This is where you let them have a look under the hood. Share aspects that will help them get a sense of who your company is, what are your characteristics, does your company have the feel of a dynamic fast-moving digital player, or are you more of a scientific think tank? You want them to feel the essence of your business. The essence is what helps them assign colors and fonts as they match the feel to the creative efforts. You want to make sure you are communicating about a website that accurately represents your branding and appeals to your target audience. Make sure to include any competitive advantages or unique value propositions, think about what makes your business different that will help provide a more holistic overview of your business.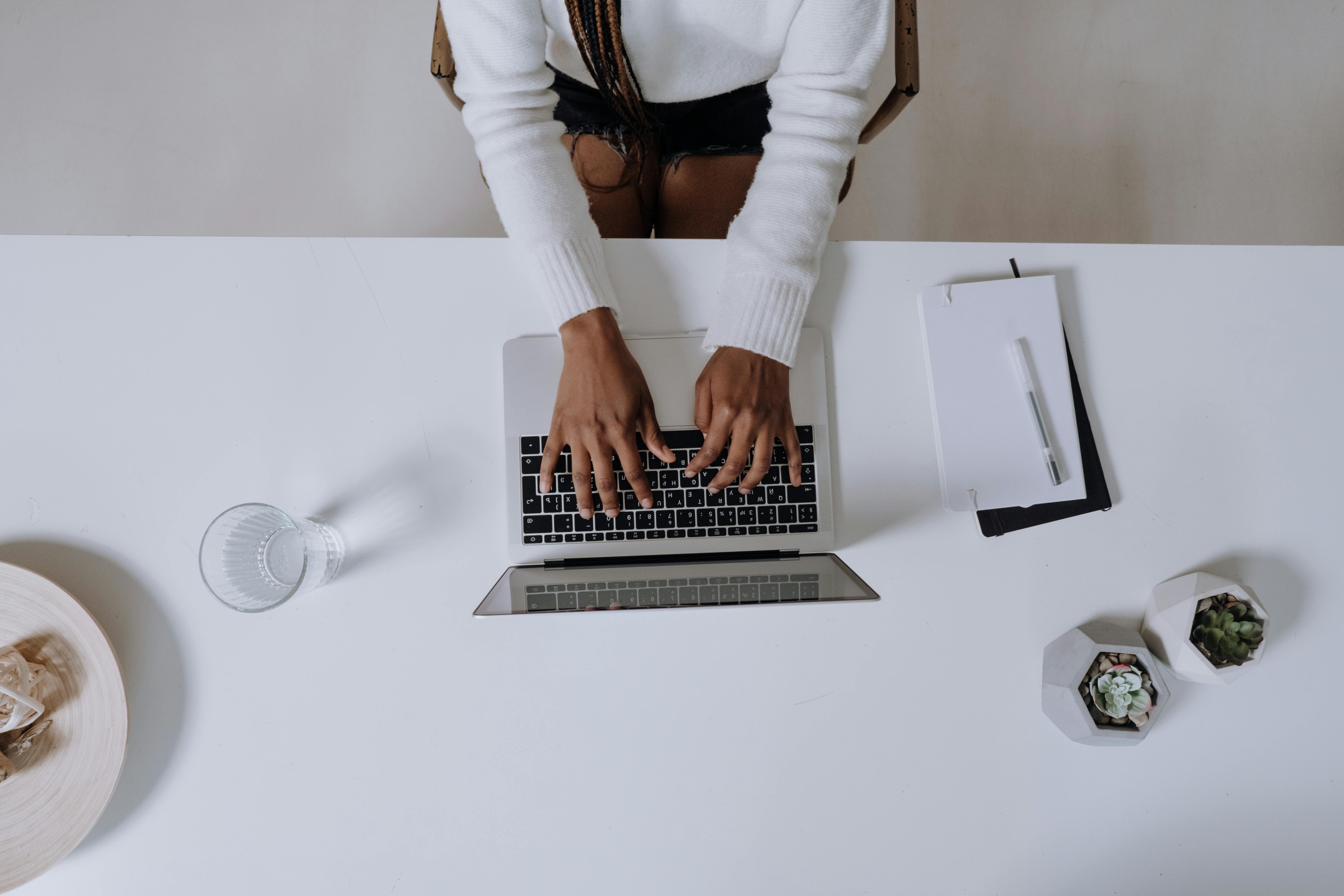 Core Objectives
Your core objective is where you share the details of your expectation for the project. Of course, you want the website to look great and function properly, this is assumed. It is not necessary to mention this. Instead, focus on what you expect to achieve, what your goals are, what is key functionality you are expecting from the new site? Is it to increase conversions, user-friendly navigation, interactive design elements?
This section should start with your "wish list" of objectives you would like to achieve from your new site. Then, you must use that broader list to create a more focused selection of the key goals you think are most important and feasible. This will allow the designer to hone their efforts on a few areas, rather than trying to do too much, which will ultimately lead to a mediocre site overall.
Here is a good example:
We are looking for a website that is:
Visually/graphically communicates the key criteria of the company's business model.
Can be used as a suitable customer acquisition tool.
Tells the mission and vision of the company's products towards attracting new investors.
Is the key sales conversion tool by which most of the company's future revenue will be derived.
Provides information on customer service issues including returning damaged goods, exchanging wrong sizes to save direct calls from going to our customer service desk. This is a great way to enhance our gross margins
Build an intranet for our employee communications.
Can support the implementation of a new CMS system.
Can support a new CRM system so that we can take our marketing efforts to the next level.
Project Scope & Delivery
Among the most important elements of any RFP is the Scope of Work or SOW. The SOW details how the project will flow, how it will be broken down, who will do what, and when. The SOW typically describes exactly what the company is looking to achieve from the RFP process. The SOW will usually include a glossary of relevant terminology, a detailed explanation of the problem that the RFP is designed to solve, any surrounding pain points, how they were derived, and how they can be solved. You will also want to highlight any software, tools, or features that need to be built or added in. Are you expecting to include explainer videos for "How it works? Where will the video come from, is there an animator on staff or will the agency need to outsource resources. The end goals should be included in the SOW alongside the deliverables. Milestones should be determined for payments to the agency so they understand the compensation plan and how they will be incentivized to perform.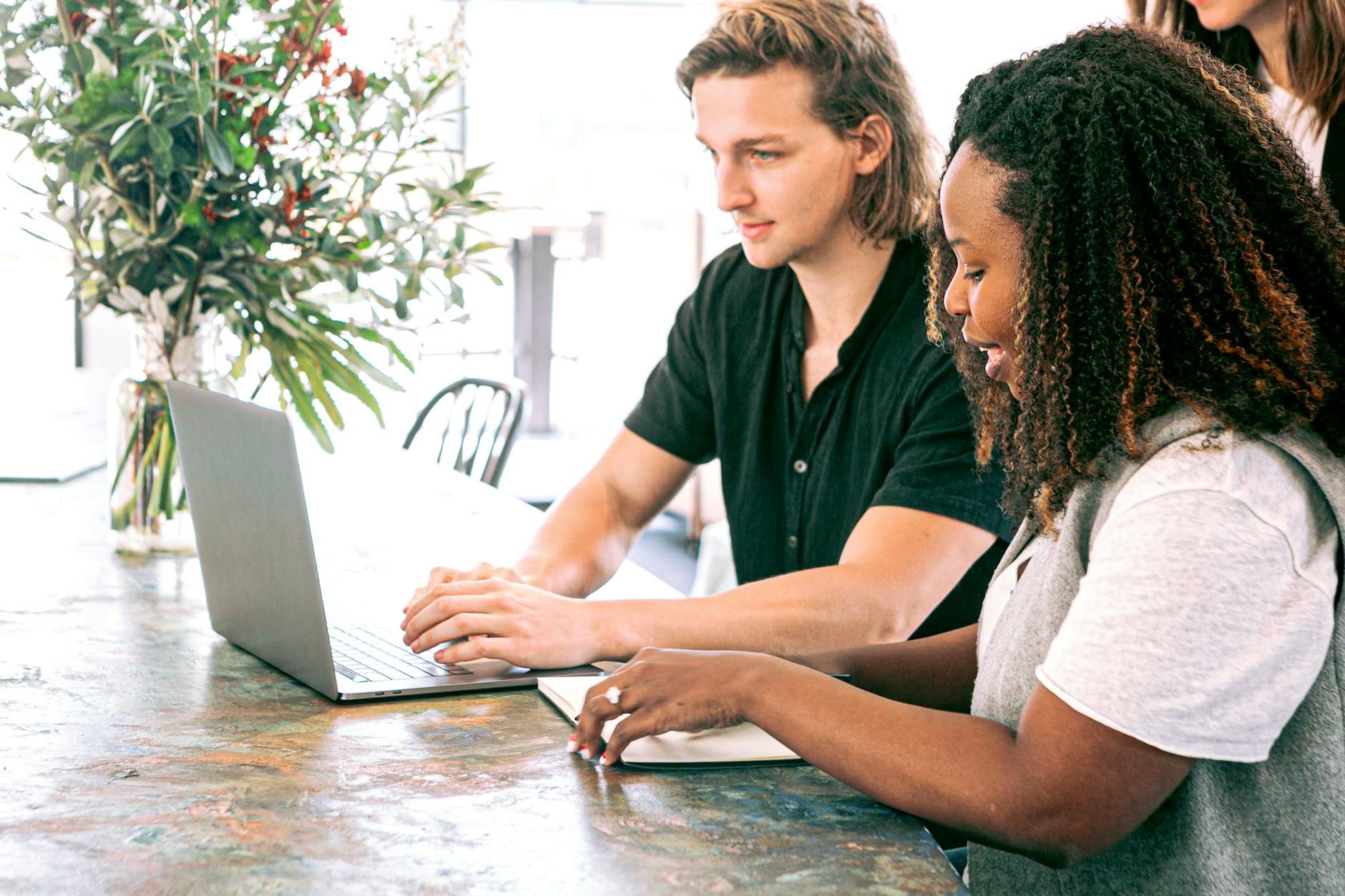 Functional/Technical Requirements
The functional and technical requirements segment of your RFP will likely need to be the most involved and detailed. While the previous sections focused on the user experience and aesthetic of the site, this section will focus on the components that allow your new website to function properly. These elements focus on key components of the technical requirements such as code language such as Javascript, JsNode, software pack, plug-ins, the platform you decide to use such as WordPress, Wix, or Shopify as well as longer-term requirements such as those for support, maintenance, and hosting.
Here, you will determine and provide details on a broad range of back-end requirements, from purchasing set-ups to the ability to access your site via a mobile web browser. The elements you will want to focus on in this section, in particular, include e-commerce, content management software, backend programming language, legacy browser support, third-party software integration, user accounts, accessibility, and a mobile responsive design.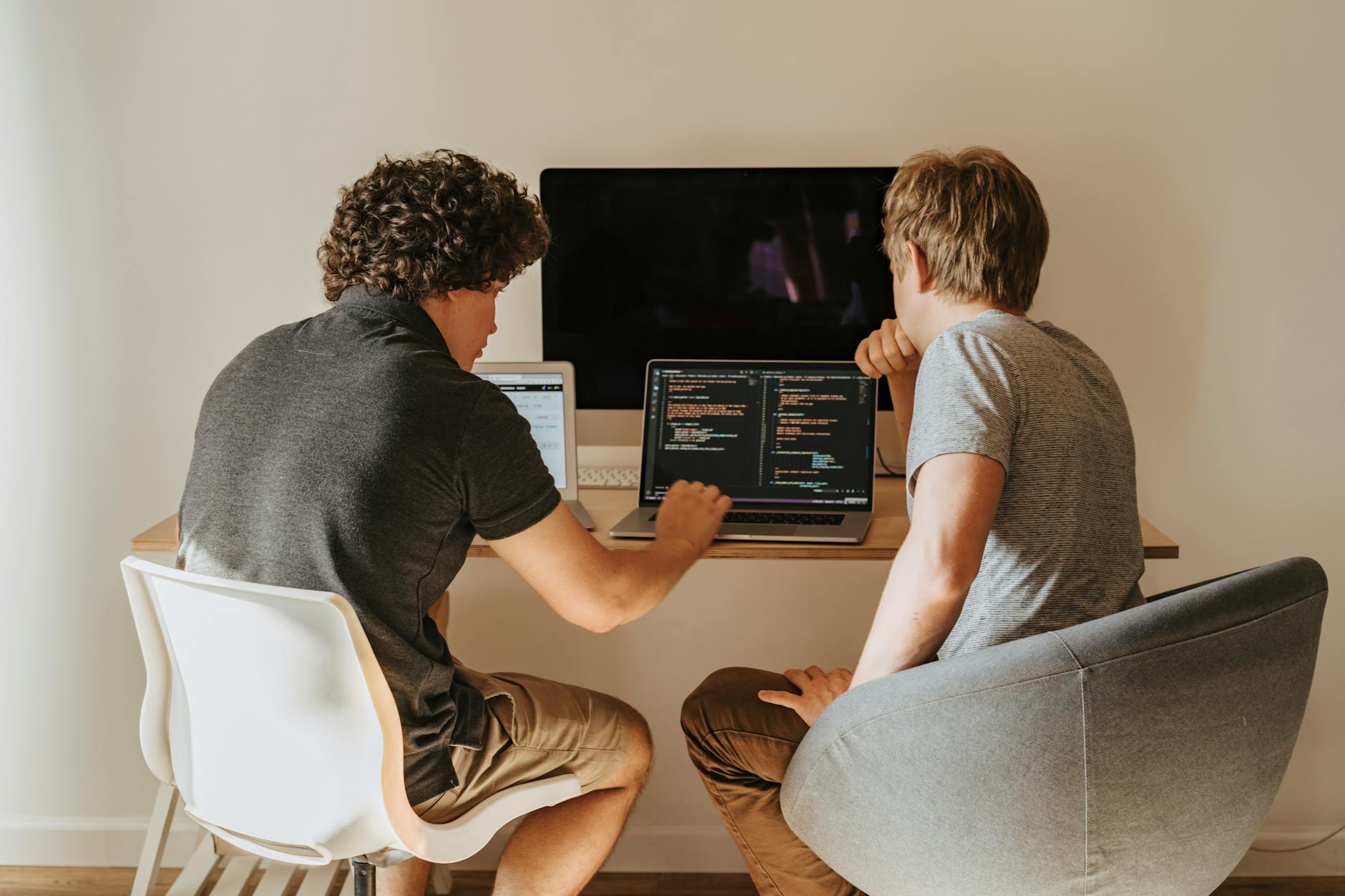 Content Management Software
Content management software, more commonly referred to as CMS, is where you will manage all the content on your website. This includes written content, as well as links, videos, and photographs.
If you have a particular system in mind that you would like to use, such as WordPress, Salesforce Content, or Joomla, make that preference clear to the web development team in your website design RFP. If you do not have a preference, or you are not sure which options are available, leave the decision up to the agency's or firm's management team and developers.
One key note to include is your team's current comfort level with content management. If you are well-versed in this kind of technology, your marketing specialist might opt for a more involved system with extra features. Conversely, if you and your team do not have much experience managing web content through a system, they might use their expertise to search for something more straightforward to simplify the learning curve.
Alternatively, depending on the size and scope of your project, your website redesign project team may want to suggest a custom system. In this case, they would write a code for a unique content management system that is specifically tailored to the functionality and needs of your website. If this is something of interest, include a note in your that you would like to explore these options in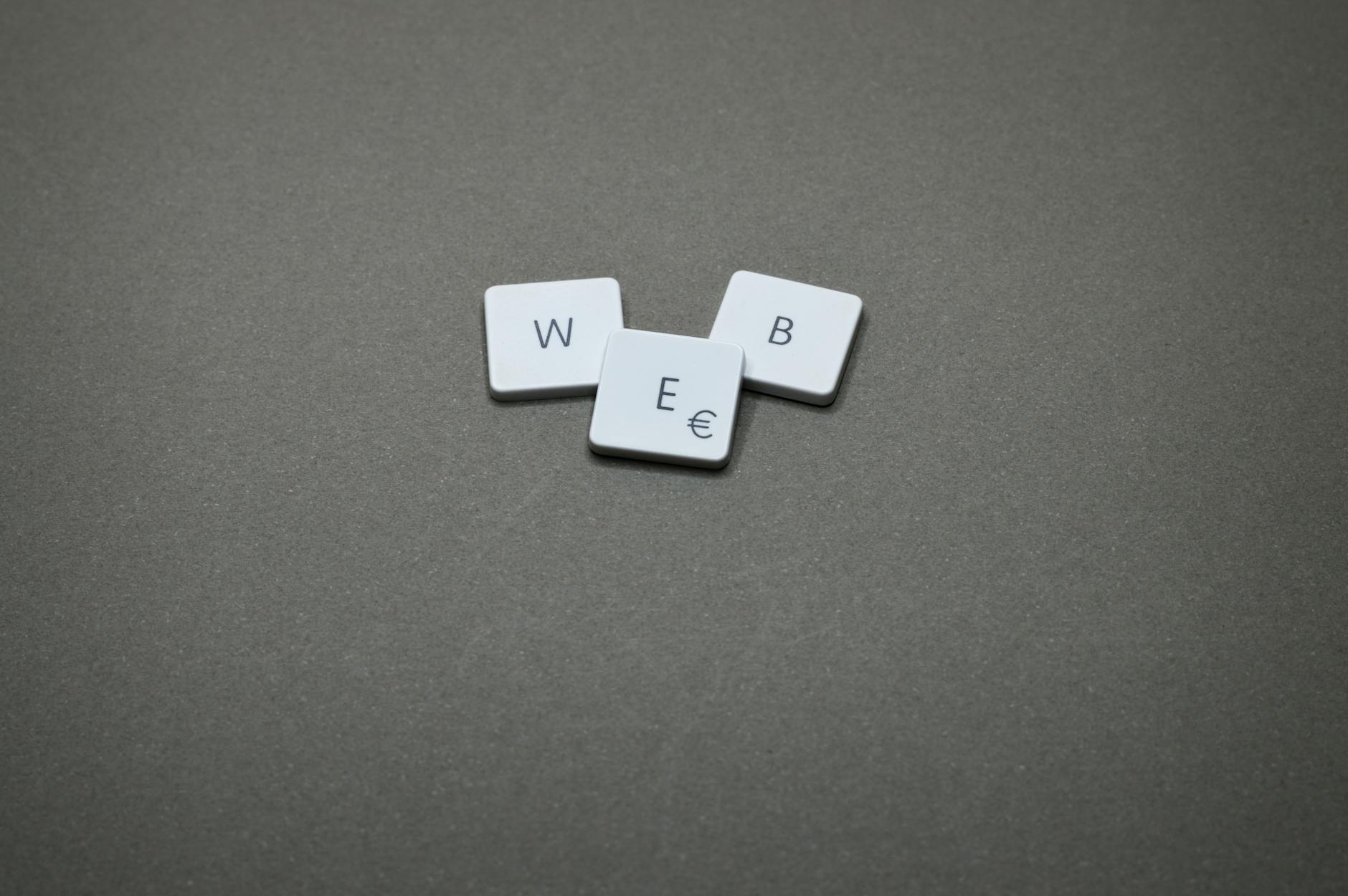 Backend Programming Language
The backend programming language refers to the type of code and program used to power your website. Some common examples include Java and Python. If you have become familiar with a particular type on your current website, or your company primarily operates out of one existing infrastructure, you can request that the redesign include the same one.
However, there are many options to choose from, so if the website design company thinks a different program will have more success, do not be afraid to go with their recommendation. You can always ask any questions you might have to garner a better understanding of how the new one will work and what kind of functionality you can expect it to have.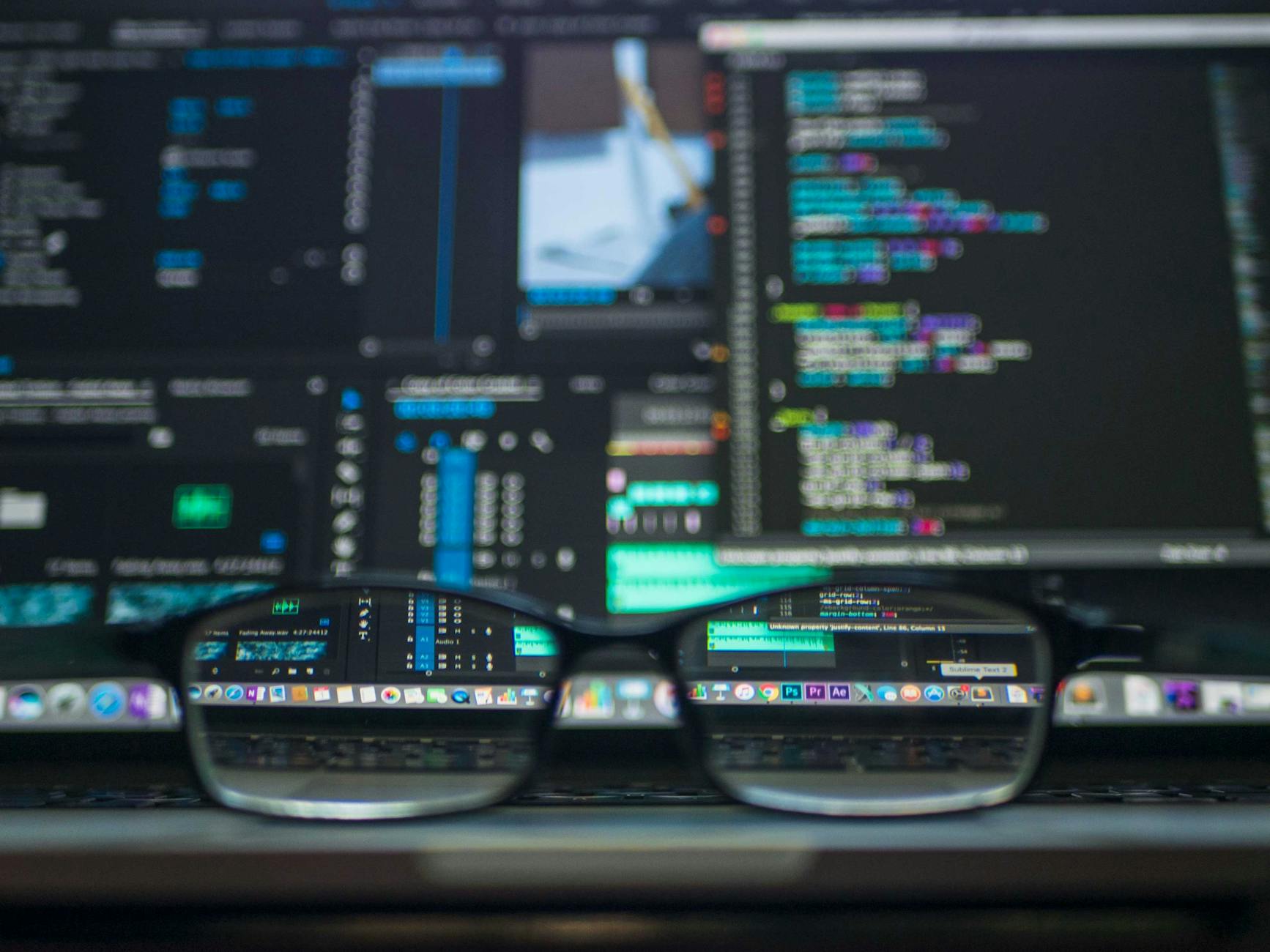 Third-Party Software Integrations
Many companies utilize third-party software integrations for routine business operations. For example, if you like to send out email newsletter to your customers every few weeks updating them on the latest offerings in your business, you might work with a third-party software like MailChimp or ConstantContact. Another example might be if you need to manage inventory, you might utilize products like Clear Spider or Quickbooks to make that process simpler.
If you utilize these or other digital third-party services, you need to include this information in your website redesign RFP. That way, the management team will know to find a way to incorporate this kind of functionality support into the new build.
If you do not currently utilize third-party software, but you would like to in the future, you should note the same in your website design RFP. This will ensure the final project offers the necessary process integration to support your future endeavors.
And if you need assistance figuring out which third-party products will best suit your needs, outline these questions in your website RFP, as well. The digital marketing team at the design agency should be able to provide some effective suggestions to aid in your decision.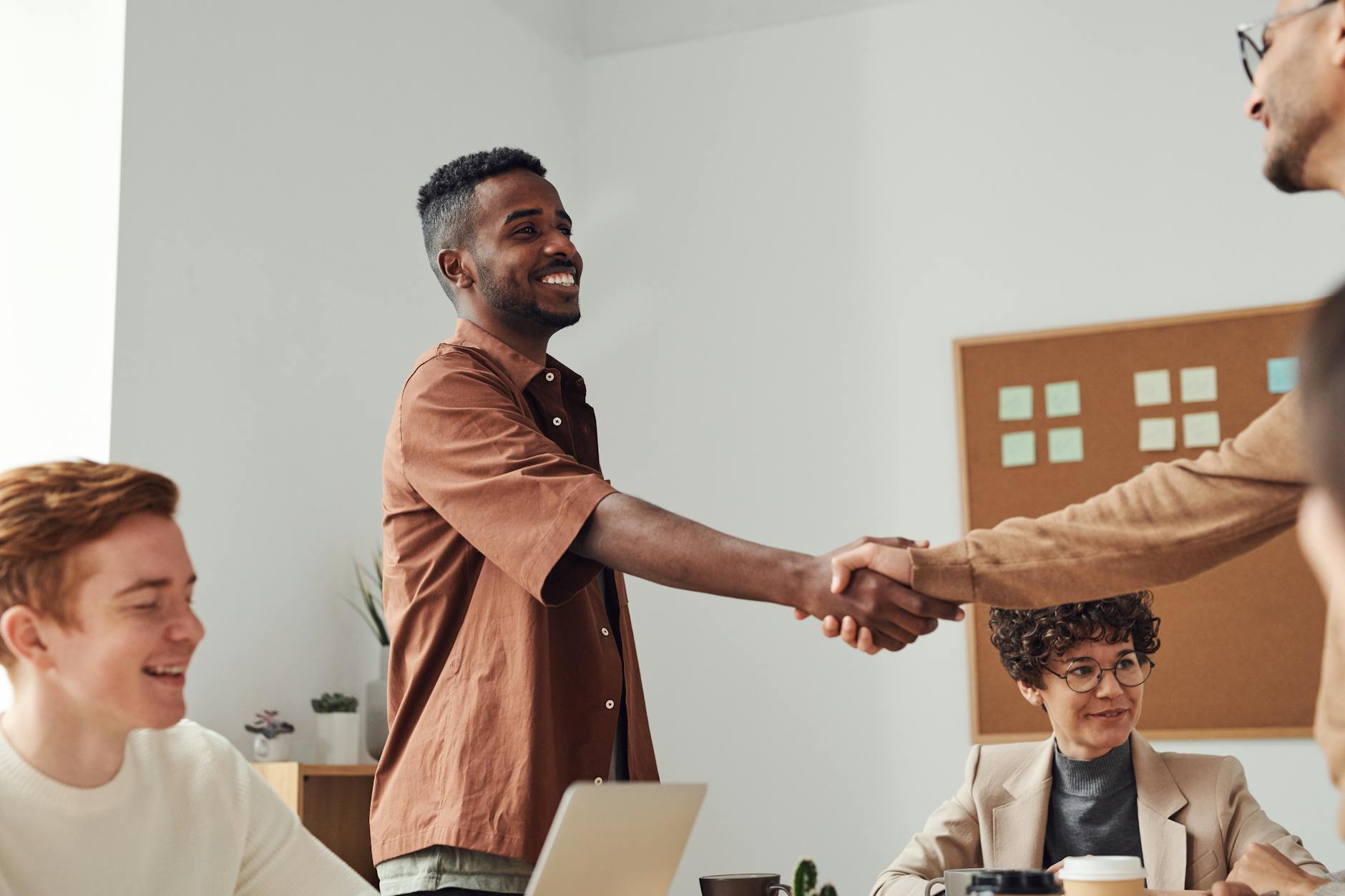 User Accounts
Regardless of your website is used to buy or sell any tangible items that would require you to capture your user's names, emails, passwords, etc. a useful practice to build a database of interested visitors is to ask for a name and email to join your company newsletter list or, if you create content such as case studies or research reports, ask for personal info for them to download your work. Creating a database of interested parties is worth its weight in gold. Not only can you use these lists for future initiatives such as surveys or questionnaires, but you might also contact these people to sell a new product offering or a trial of a new product you are testing. Do you offer any memberships or groups that would also require your site visitors to register and email and password at the very least? Creating membership groups that bring people together in a community format and or for the exchange of knowledge or tools or information are highly desirable due to their effectiveness in connecting people. These types of groups also warrant much higher financial valuations if that is relevant to your business. Investors understand the loyalty built by membership groups which suggest future interest in your business equates to real, financial benefits to your business whether from your stock price, private investments, or partnership arrangements.
Accessibility
Great websites are those that are accessible to every type of consumer, including those with disabilities. Including accessibility requests in your RFP will ensure you can access a broader range of customers, making using your website and purchasing your products a non-issue. Some examples of accessibility concerns to keep in mind include accommodations for:
Blind individuals: You can address this concern by offering read-aloud capabilities with your website redesign.
Hearing-impaired individuals: If you plan on hosting videos or audio files on your new site, consider implementing closed captioning or text transcripts to accompany these files.
Individuals with reading disorders or limitations: Opting for larger text will help make your content more accessible to older individuals with decreased eyesight. Additionally, you might consider using a dyslexia-friendly font so that those individuals with reading disabilities can better view your new site.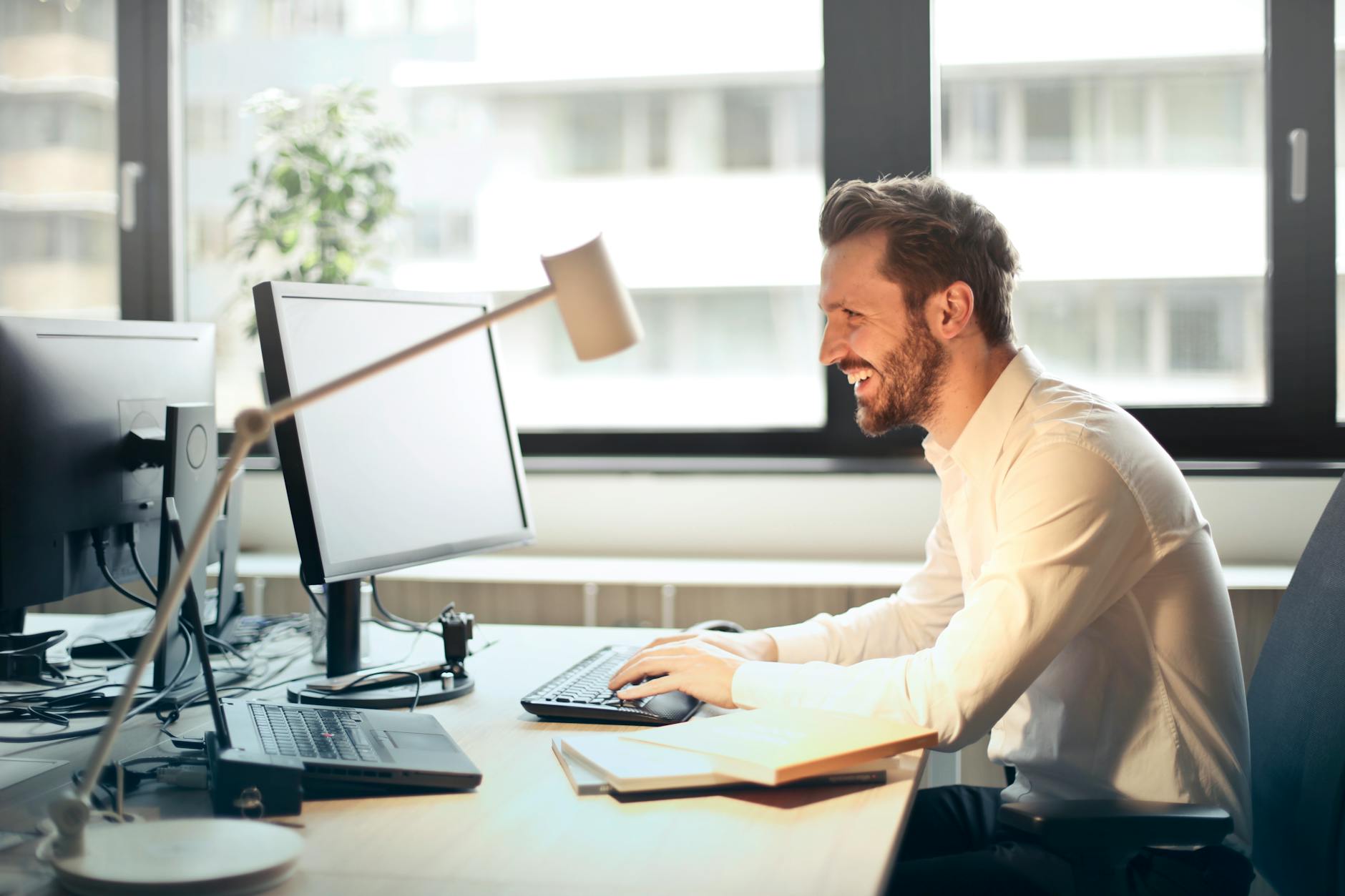 Responsive Web Design
A 2020 report by Statista found that mobile browsing accounts for nearly 50% of all web activities. As such, it should come as no surprise that for your business to thrive in the marketplace, you need to have a website with a mobile responsive design and process. This will ensure that your site can be viewed and utilized via a smartphone or tablet without any disruptions or issues on the user's end. This concept goes far beyond mobile to cross-device tracking and has called for new technologies that enable renderings of the same page view under different devices. The software that allows for viewing of one site from desktop to tablet to mobile seamlessly goes by the name of responsive web design. While not a new technology, it has become far more used in recent years.
Your RFP should outline exactly which areas of your new site are most important for mobile activities. You can access this information by using responses from customer feedback requests. If there are areas of your current site that you want to expand or improve upon, outline these wishes in your document. Further, you will need to consider whether you will operate as a mobile web or whether you require the build of a full mobile app which requires far greater expense, time, and skills.
Timeline & Milestones
You want to consider your project timeline. If you have a desired go-live date for the migration of your old website to your new website, you should outline this time as such in this section of your RFP. We highly recommend you review our digital design project workflow article that details the various stages of the web design workflow process. You can also list any milestones you would like to meet throughout the project and provide an estimated turnaround date for those as well. Be as specific as possible with these expectations; when you define your goals clearly, you will allow design agencies to prioritize their work accordingly to ensure your desired deadlines are met.
"Our new site needs to be fully accessible by the public no later than March 31st, 2021. However, we have an investor meeting on February 15th, 2021, and would like to show them a version of the site. Ideally, we would like to have the homepage, products page, and "about" page done by that time."
The following is a simple timeline as an example. Once the project requirements, design elements, software, and code language as well as launch dates are finalized, the project manager will create a timeline for each section of the process, who is responsible for which piece, who will QA, and or sign off on what. An experienced project manager will understand how and where to build in extra time in case of delays, it is their job to anticipate any holdups and to communicate them properly to the client. As part of your RFP, you will want to communicate any drop-dead dates you have for your project launch and let the agencies give you their recommendations for meeting all deadlines.
| | |
| --- | --- |
| RFPs distributed to potential partners | December 31, 2023 |
| Q&As Entertained via submission to password protected site | January 5-7, 2024 |
| Final RFPs due to XYZ Company | January 15, 2024 |
| Decision Day | January 22, 2024 |
| All Collaboration Parties Zoom Call | January 27, 2024 |
| Round 1 Mock-Ups Due | Feburary 10, 2024 |
| Feedback Due | February 15, 2024 |
| Round 2: All Collab Call | February 18, 2021 |
| Design Sign Off Due | February 26, 2021 |
Criteria for Selection
Having a list of key criteria for selection will help narrow down whom you invite to participate in the RFP process. Naturally, given the time and resource-intense nature of the RFP process, you will likely have narrowed down your list to a preselected group of potential suitors to keep your review process to a reasonable minimum. While this is all happening you are still required to manage your daily job assignments as well, you don't want to overwhelm yourself with having to review an unnecessary amount of proposals that ultimately will not match your needs. As mentioned at the beginning, a short snapshot of the 5-6 key criteria, the absolute dealbreakers, should be placed right up front, on page 1-2 so that you don't waste the time of agencies who have no chance of being selected but also saving your own time from potentially having to review proposals unnecessarily.
Here is an example of some very specific criteria an agency would be able to decide right away if the project matches their skills and expertise. There are many variations of the summary. Ultimately, you want to provide just enough information so that an agency can determine that it is inappropriate for them to move forward and waste your time and their own. The point is to be clear, leave nothing to the imagination Please note that while a defined budget is provided in this example, many times clients will request that the vendor outline their budget recommendation instead.
"We are looking for an agency partner that meets the following criteria:
Do you have direct experience with at least three other companies in our industry who operate under our exact business model, as noted by their membership in our industry trade group?
Do you have experience finding solutions for the pain points that plague our industry? Are you familiar with the metrics that are most indicative of the success/failure of our model? If so, can you explain 3-5 marketing/communications str and then provide us with messaging and vis be able to define and detail the key pain points that
We don't expect our partners to live in our local community but we do prefer that all team members reside in the same time zone. Is your team based on Eastern Time Zone and are they available within a three-hour window should we need to have an urgent call?
Are all team members employees of your agency or are they temporary/freelance consultants? Due to the confidential nature of our business and the highly competitive sector in which we operate, we prefer to work with partners whose staff works as full-time W-2 employees as they are then covered by the non-compete agreement to sign with you. As freelancers or independent reps, they are free to accept assignments with potentially other companies in our space?
Do you have your internal maintenance, support, and hosting capabilities or do you have to outsource it?
We have allocated a budget of $75,000 for this project. There is no wiggle room to increase this for any reason. Are you comfortable that you can complete this project from start to end, inclusive of all aspects of the project included herein in this RFP? This budget will also need to cover all staffing, travels, software to build the site and cover the support, maintenance, and hosting post-launch?
Scoring System and Point Allocation
Many businesses opt to use a scoring system to help potential vendors determine whether they should place a project bid. For example, a potential vendor must earn at least 15 out of 25 potential points. Based on the listed required criteria to qualify, they might offer past similar experience at 5 points, technical know-how 5 points, pricing equilibrium at 5 points, proposal at 5 points. If the highest potential score here is a total score for example 25 points, here the vendor would earn a score of 20 out of 25.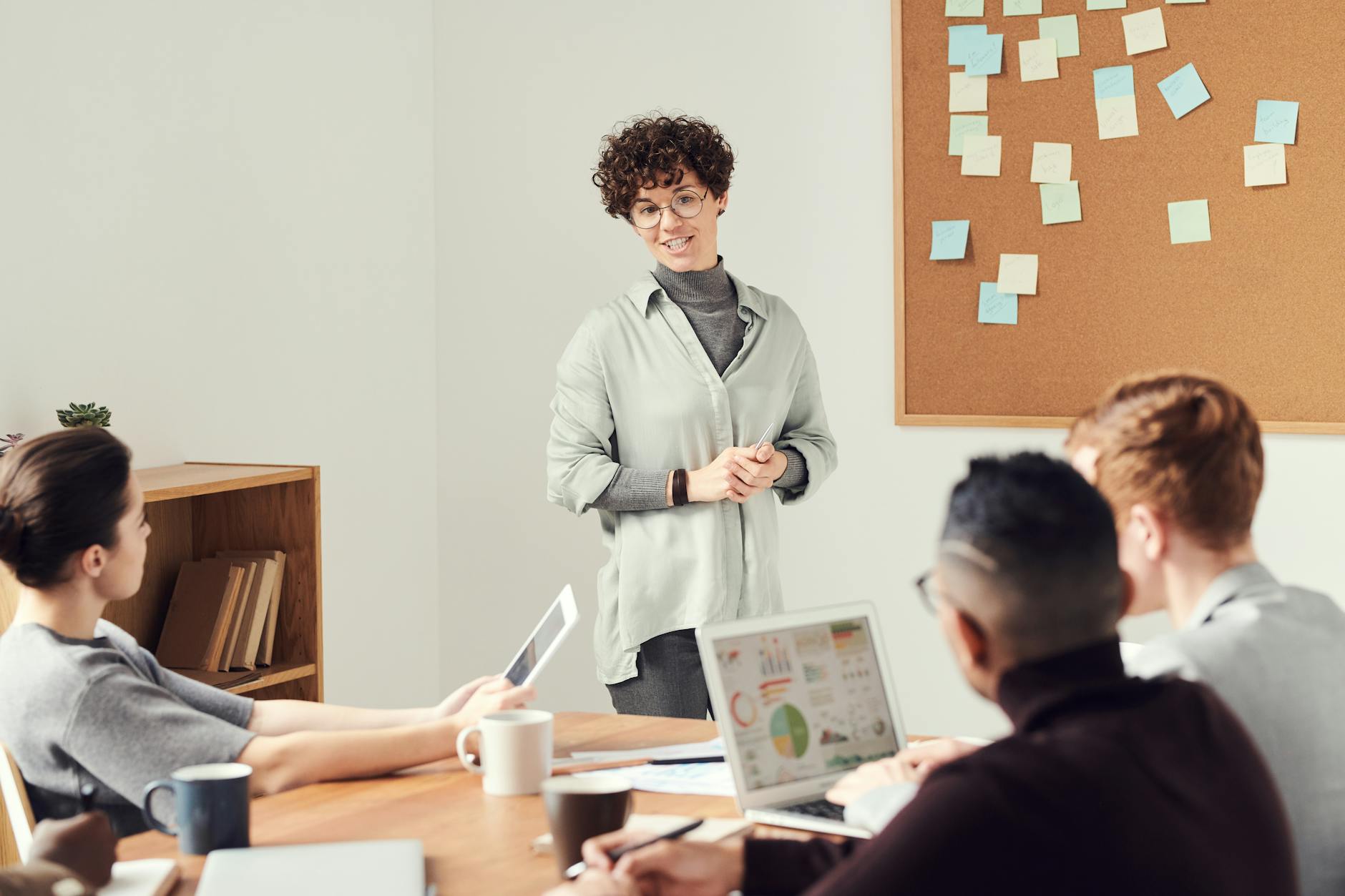 Budget: Assets & Service
This section should be focused explicitly on what you are comfortable spending on your website redesign. You and your management team should determine your budget and ideal number before putting the RFP together. To determine your budget, use available industry data and statistics to determine a reasonable cost for this kind of service.
If you are not comfortable providing a single price, you can always provide a range. That way, the agency or firm can give you an idea of what kinds of services you can expect within that range. For example, on the lower end of the spectrum, they might only be able to offer an initial implementation. Conversely, on the higher end, they might be able to offer maintenance services within a predetermined term after the initial launch of your new site.
You should also outline whether your budget is defined or if it's open to discussion with the vendors. In this case, the potential vendor would provide an estimated price based on your requested services. You should also consider where vendors should be encouraged to submit multiple proposals.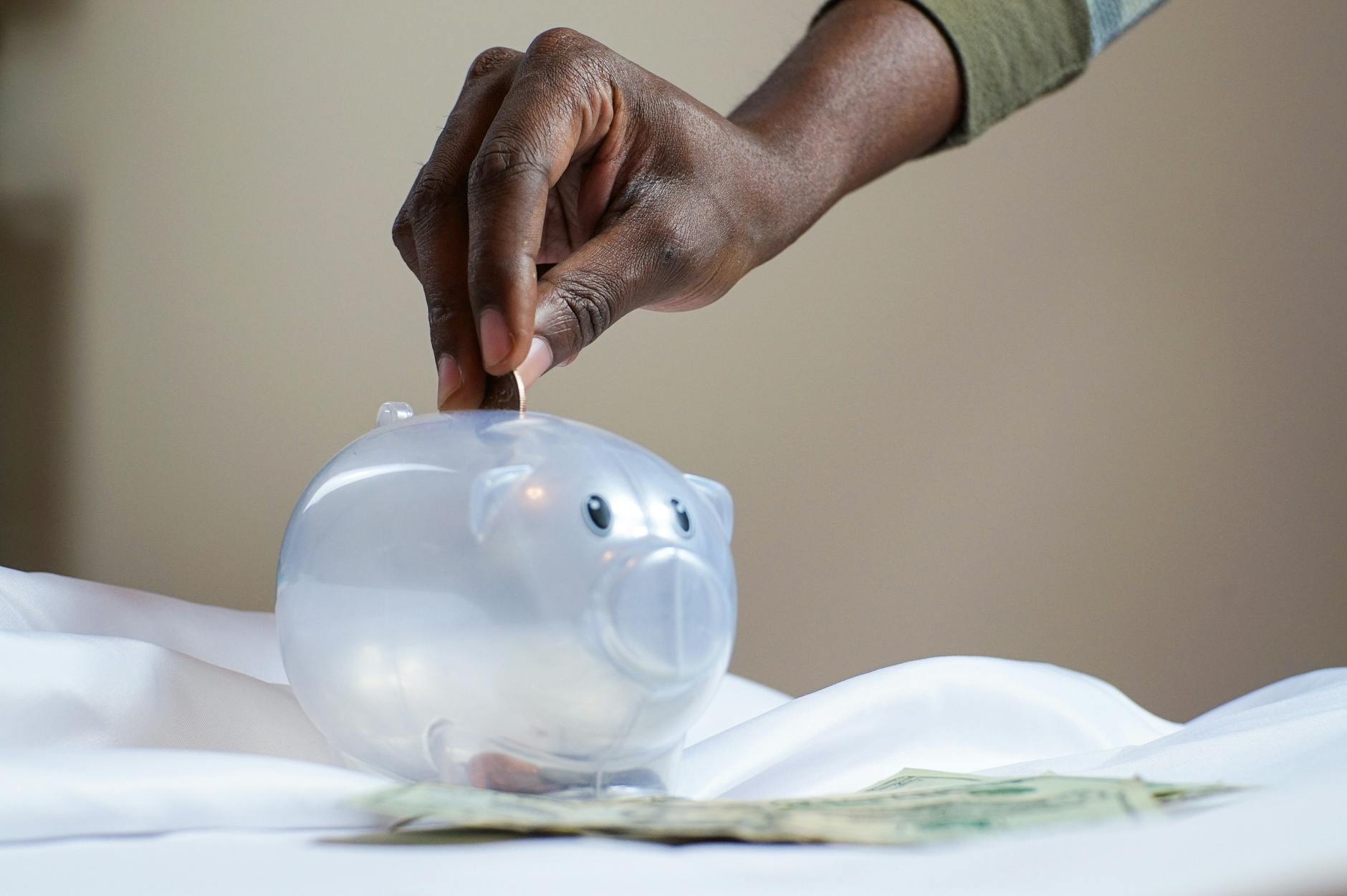 Great RFPs Are Easy!
At a first glance, putting together a well-written RFP for web design may seem overwhelming. But once you understand all the different sections you need to include in your document, you will realize it is not that difficult at all.
By following a straightforward outline and preparing with research and planning ahead of time, you will get through the writing process with ease. Then, all you have to do is send out your request for a proposal, sit back, and wait for the perfect partnership to present itself. Once you have found the perfect vendor, you will be well on your way to enjoying a beautiful, responsive, and comprehensive new website.