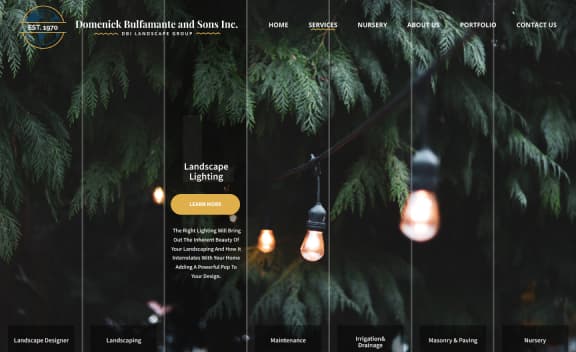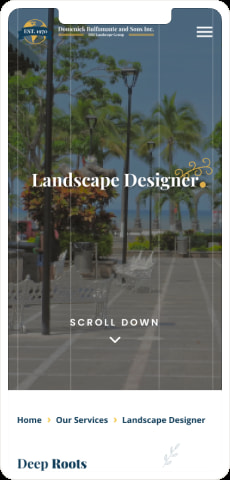 Transforming spaces into landscapes!
The DBI Legacy
Domenick Bulfamante & Sons Inc. is a staple of Westchester and Fairfield counties in the northeastern states. They've operated a reputable landscaping company since 1970 and bring decades of passion and experience to their community. For DBI Landscape Group, we knew we had to show the love and respect they've earned among locals on every page of the site.
Professionalism in Every Stroke
eCuras designed the website with a smooth and streamlined approach in mind. The large photographs accompanied by content descriptions and background graphics give the site a professional yet approachable feel. For a company as well-established as DBI, every design element contributes to the high caliber work they offer for people's homes.

User-Tailored Development
Clean, sweeping animations and a responsive layout make DBI's site a pleasure to browse. For a customer-base largely focused on aesthetic appeal, we developed the website to breathe with fluidity and visually enticing pages. Developing our clients' sites from the ground-up enables us to provide a truly enjoyable user-experience with every project. When a website is a treat to browse, conversion rates naturally increase.
Stand Out from the Crowd
No matter the project or business, eCuras wants each client to stand out from the crowd. Our approach to design and development illuminates the client's personal brand, and that's exactly what we've done for DBI Landscaping. Their site is a home where they can display their work and attract future clients, and that's possible because every element was meticulously created and implemented by our expert team.