Need a Website? Leave it to Us
New York has long been the hub for creativity and innovation in America. Few cities are as iconic as the Big Apple, which means it attracts innovators and entrepreneurs alike. Motivated self-starters like yourself.
Standing out in NYC is no easy feat, but few things are as helpful for a budding business owner as a powerful, responsive website to connect with your clients. That's where eCuras comes in. We'll provide a dedicated team of motivated professionals to build a site that clients will love, and you'll be proud of.
A Personal Touch
Our clients come from a broad range of industries and fields, so we know one size doesn't fit all. Maybe you're a shop owner in need of an online retail platform. We'll install the best e-commerce technology and get your shop set up for business. Or you may be a freelance photographer. We'll set you up with a gorgeous portfolio as well as an online booking system. No matter what you do, eCuras will ensure your site works for you.
A well-crafted website offers potential patrons an opportunity to peruse your offerings, visually sample your goods, and get a feel for your business. If you sell tangible items or services, an online store offers a whole new venue through which to sell. For customers, it's convenient, quick, and easy. For you, it's cost-effective, versatile, and easy to maintain.
Even if you have a physical store, e-retail offers you additional revenue opportunities and the chance to reach a much broader client base extending throughout the greater New York area and beyond.
Make it To-Go
If your site isn't currently mobile-compatible, eCuras will take care of that. Mobile websites have exploded in popularity in recent years. Most people, especially New Yorkers, spend much of their time glancing down at their tablets and phones. A mobile-friendly site offers you the opportunity to connect with current and prospective patrons and partners anywhere, anytime. Your site must be optimized for mobile devices since most online traffic comes from the mobile sector.

In With the New
Let's say you have a website already. That's great! eCuras has done some amazing work revamping and updating current sites. Let's face it, times change, and so do you. Your online presence should reflect that. If you've got an older site, let us bring it up to speed with mobile compatibility and other user-friendly features. A website that looks and feels stuck in the past will place you in a rut. eCuras will help lift you out of it with a fresh new design.
New York City streets are lined with advertisements from subways to reader boards, touting everything from the latest Broadway musical to the freshest Calvin jeans. Amidst the flashing lights, huge-set fonts, and bright photos, it can almost seem overwhelming. Making your mark is never easy, but it doesn't have to be impossible. Contact eCuras, and we'll show you how effortless it is to get an amazing site up-and-running today!
Website Design and Development in New York City
If you want people to find your business, you need a website. New York City is one of the busiest, most densely populated cities globally, which can create visibility challenges and opportunities alike.
These days, people use the web to quickly find what they need: a restaurant, a salon, an attorney, an investment opportunity–you name it. It's all just a quick Google search away. That's why your website is the key to recognition and legitimacy. Whether your business is a small startup, a monumental corporation, or something in between, marketing visibility — not just in the real world but on the web as well — is going to be the key to your long-term success.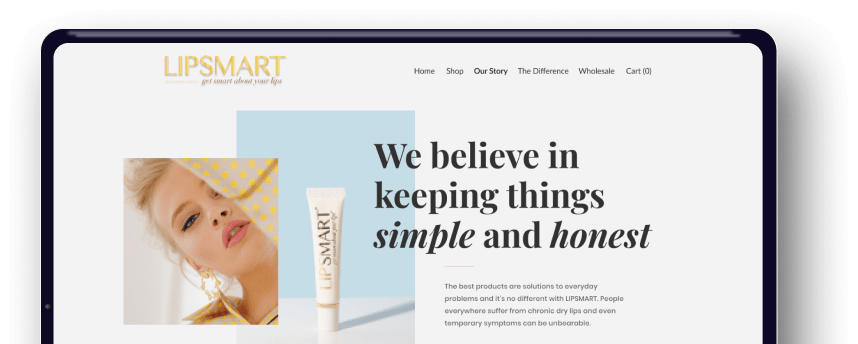 Built to Last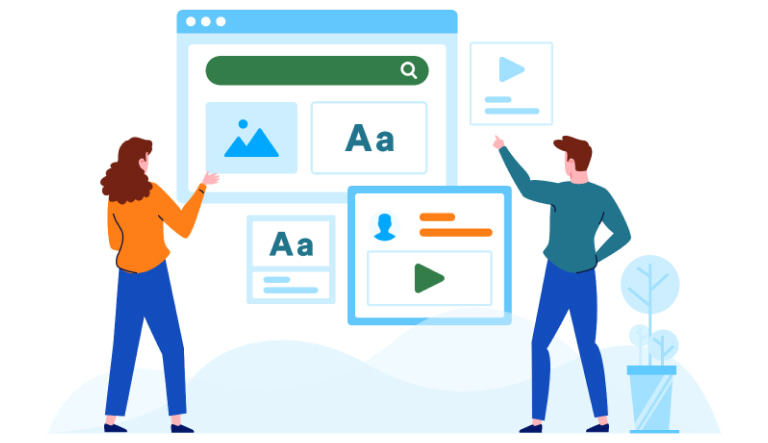 One web designer's definition is limited to making a pretty website. But we don't stop there.
Small business website design ideas are often the most innovative out there. When we design a website for your business, we're guided by design best practices and data analytics. We examine user behavior, build personas, and help you craft your brand identity. The result is a modern, elegant design that embodies your company mission.
Modular Design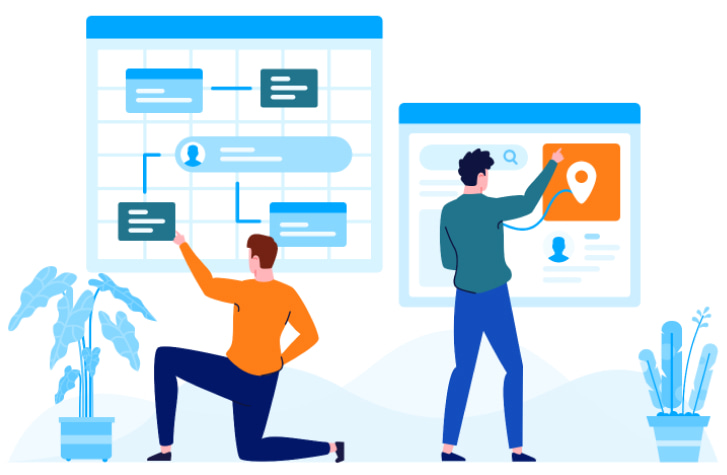 It's not uncommon for websites these days to start small and grow in lockstep with your success as a business! Your company may wish to add shopping features, mailing lists, or other capabilities as you grow. When a website is built like a deck of cards, these additions can cause the whole structure to come crashing down, and that can leave your business in a tight spot.
That's why we build all of our websites on top of a solid foundation. If you decide to add a shopping cart or a custom feature after your website has gone live, we can accomplish that with minimal disruption to your current web operations. That way, your website can grow at the same pace as your business.
The Perfect Size for Your Business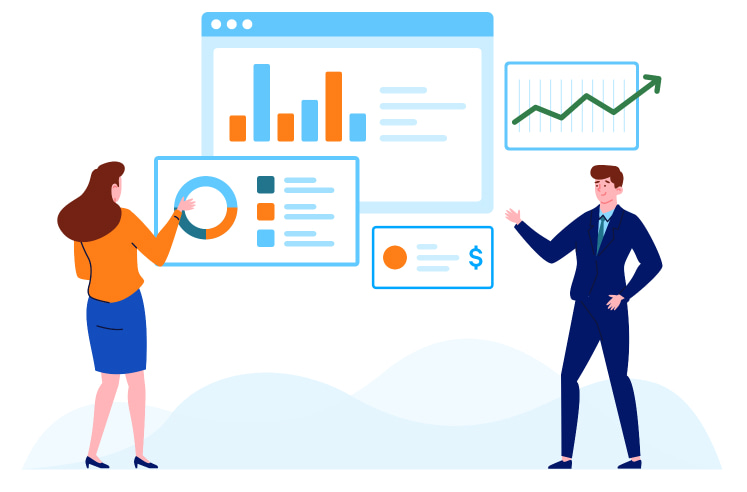 For many website builder companies, small business branding and web design tends to take a "mini" approach. Some website builder companies might simply give you a smaller version of what works for a large business. But we understand that your small business website requires care, understanding, and strategic thinking. In other words, every business — no matter how big or small–deserves a custom website solution.
In other words, website design for business owners should be an easy process. We design websites tailored to your every business need. In a market as diverse as New York — home to towering Fortune 500 companies and bustling corner delis alike — we've made a mark by helping businesses of all sizes find success.
For small businesses our approach includes:
Comprehensive branding to help you stand out.
The best small business website design ideas from today's top designers.
A website that will help you stand out.
Social media integration that will help you expand your reach.
Integrated options for store and website management.
An easy and seamless process.
Comprehensive competitor analysis to ensure your website design stands out in your niche.
Website Design and Development in New York City
As a New York web development company, we love working with new and innovative clients! We believe that website development should be easy — at least for you! We work on creating the code so you can focus on running your business.
We also believe in transparency. That's why we make sure to walk you through every step of the process as we build your website from the ground up. Any website we build for your business should reflect you and your priorities, that's what guides many of our decisions. Whether you want your website built on WordPress or Drupal, for example, will be guided by the needs of your business.
When it comes to finding web development companies New York has no shortage of options. That's why it's so important to go with a website design company that understands you, your business, and your pathway to success.
The Trends of Tomorrow
To many, New York can sometimes feel like the city of the future — something truly borne out of the best science fiction. It's here, in the city, that trends are born and nurtured.
So we're always looking to tomorrow, especially when it comes to our website design and development process. This means:
Design Trends of the Future: Our designers live on the cutting edge (that's where they earn their web design salary!), and we invest in keeping their instincts for design trends sharp and exact, taking tomorrow's website design trends and extrapolating what clients might need. In other words, we're not following the latest fads–we're setting trends that last. That way, your website will look modern for years to come.
Developing with the Latest Technology: The same innovative principle fuels our development process. It's not enough to successfully deploy the technologies of today. We help every client leverage the latest and most exciting web tech innovations, so their websites are as nimble, agile, and powerful as possible.
Your business is going to be around for years to come. So your website should set you up for continued success year after year. Whether it's mobile-first indexing or accelerated mobile pages, we keep tabs on the technological changes taking hold across the internet–we think about the tech and the development so you can focus on your business.
When we combine solid fundamentals and proven best practices with forward thinking and innovation, we're able to deliver cutting-edge, beautiful websites that work flawlessly.
The better your website accomplishes its objectives, the more successful your business will be.