More Exposure Means More Money in Your Pocket
As a Brooklyn resident, you're in the heart of one of the most eclectic, bustling, and unique places on earth. Living in this beautiful city is a privilege, but it's not without its challenges. Whether you're a freelance artist or a tech advisor, an entrepreneur or a chef, exposure is vital to running a successful business. There's no better way to set yourself apart from the rest than with a website designed by eCuras.
Just like the city itself, the web is filled with people. That means plenty of opportunity and plenty of competition too. That's why it isn't good enough just to have a website. You need a website specifically designed for your business, a website that showcases its strengths. A website that draws people in holds their attention and inspires them to take action.
Mobile-Friendly, Ready for Anything
Our websites are also extremely intuitive and user-friendly. That means a site optimized for mobile devices comes with the package. The majority of online traffic takes place on iPhones, tablets, and other mobile platforms. Making sure your site runs smoothly on these devices ensures a greater turnover rate for potential customers who come across your site.
Just consider this: how often do you sit on the subway, scrolling through your cell in search of somewhere to go to dinner? Or how often do you scroll through your Instagram feed while in line for coffee and end up finding a new local artist you'd like to check out? We'll help you connect your website to all your social media channels so you can create an impressive online presence that's impossible to ignore.
Versatile Design and Functionality
The potential is unlimited when it comes to your website. Do you sell goods or offer services? We can help you craft an amazing online storefront. Are you the owner of a salon, medical office, or consulting firm? eCuras will help you establish a convenient online appointment platform so your clients can book at the touch of a button. If you have a brick-and-mortar presence, your site will complement it, offering a new avenue for revenue and connection with consumers. If you're just starting, you may not be able to pay that hefty Brooklyn rent on a new store. An online site offers you just as much opportunity for sales at a far more cost-effective rate.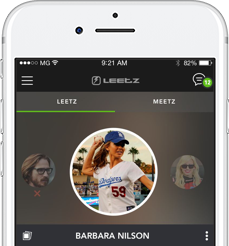 Always Here to Help
Web design and development isn't our only forte. We're also ready to help you customize or update your site. We know life is unpredictable, and things will inevitably change from time to time. We'll help you with anything from minor tweaks to total revamps. Have an existing, old site you're not sure what to do with? Let eCuras make it shine.
If you encounter issues or errors down the line or need help navigating your new platform, our technical support team is always prepared to jump on the line and guide you. We understand how stressful technological errors can be. That's why we make it a priority to assist each of our clients as quickly as possible.
Brooklyn is a dynamic place, full of ideas, creativity, and culture. It takes a lot to stand out. Having a powerful website not only sets you up for success, it's kind of a no-brainer. There's no doubt you'll be more successful with eCuras at your side. So, give us a call today to get started! You can reach us anytime at (917) 300-1711.