Clutch Top Developer Award in New Jersey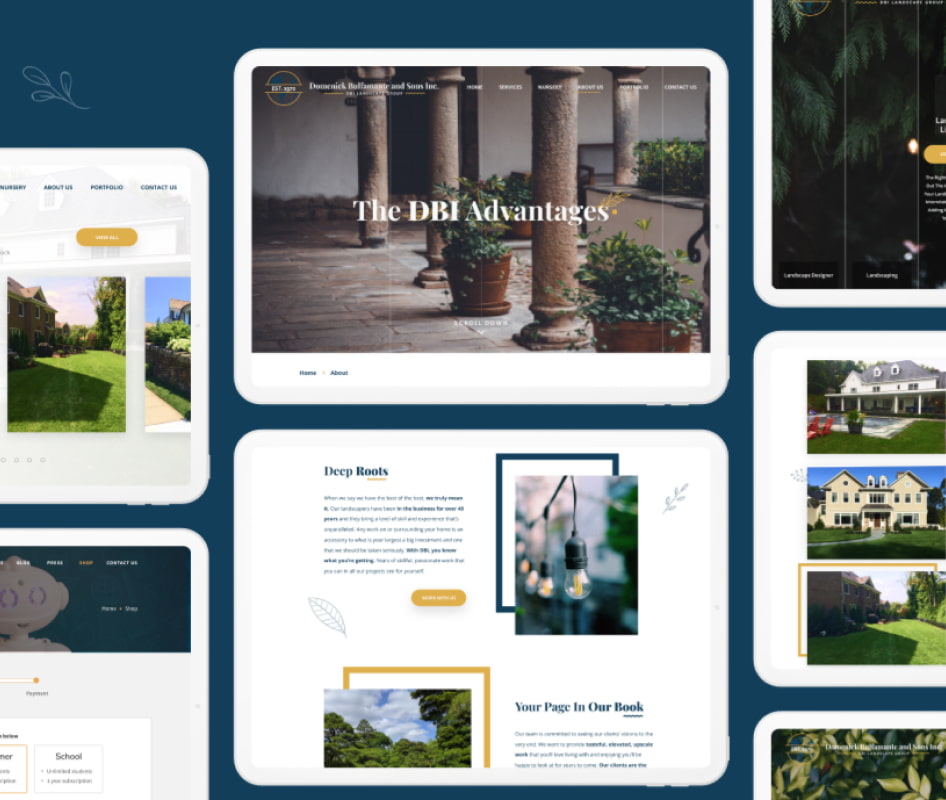 How can we innovate more for our clients? What makes us stand out? These are the questions we ask ourselves with every project we undertake. Our digital agency is equipped to handle any project size or scope, and has never failed to create a multitude of solutions that deliver quality results. We are thrilled to announce that in a recent report, Clutch named us a top developer in New Jersey! This is no small feat, as we are a select few chosen out of thousands of other agencies!
Clutch is a B2B ratings and reviews platform that works to connect businesses to service providers from around the world!
Go to Clutch
Being called a leader by Clutch is such an honor. It's an accolade bestowed on the rarified few who are appreciated by their clients to the degree whereby they are willing to share a secret one would think they would keep to themselves.
We're not very good at talking about ourselves but we can say this much. We are unique. Our leadership was there when the web was born, having almost 20 years of experience overseeing every facet of what goes into running a successful e-commerce web business. Having that perspective provides our clients with an ownership approach to everything we do. That's difficult to find and we do it well.
Thank you Clutch for giving us an additional shot of oxygen helping us to bounce out of bed every day to do outstanding work for the best clients in the world.
CEO, eCuras LLC
Clutch covers over 500 different services and ranks providers based on a range of factors including past client experience, verified client reviews, work quality, and market presence. Former clients are interviewed over the phone and their feedback is displayed on Clutch as a review. We recently received our first review and it's a perfect 5-stars!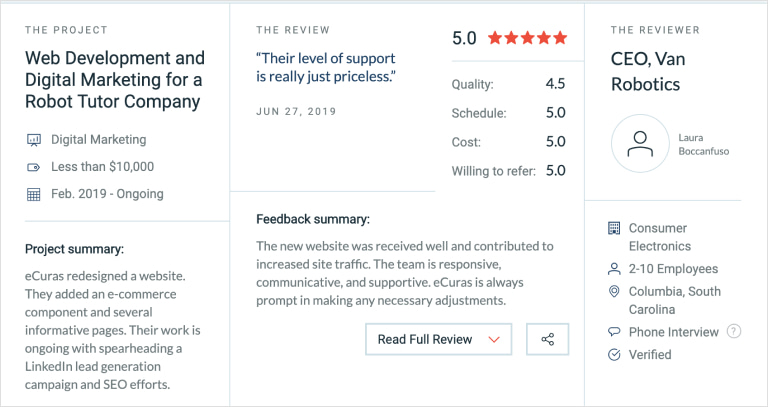 We are also featured on The Manifest's list of leading companies! The business news site is a sister platform alongside Clutch's new sister site, Visual Objects. The latter provides a platform for businesses to showcase their professional portfolios to buyers.
Our involvement and engagement on these platforms will only increase with time and we look forward to both us and our clients receiving the benefits. Contact us or read through our blog today for a quick chat about how we can develop a partnership and a solution for your business growth.