What Should My Website Look Like?
Websites today come in all shapes and sizes. It can be hard to pinpoint which is best for you based on the features you want. These can range from the amount of pages, the number of versions, the hosting type or the design and layout of the site itself. It can be hard to choose which category best fits your business needs. It can be hard to know if you're making the right decision.
Most websites fit into the category of a Marketing Website.
Marketing Websites
HTML (Hypertext Markup Language) is the foundational programming language used to build websites. Although, a lot of website owners don't even know HTML anymore. This is possible because of Content Management Systems. CMSs are utilized in most modern marketing sites and allow you to access the backend of your website and make minor changes by simply logging in. Although this may sound very simple, in most cases (especially when content is updated infrequently), it is best to leave any updates to your development team and not access the CMS at all.
If you're a small business and are not looking to sell products directly through your website, you may just need a static website without any advanced functionality or interactive content. Static web design is best for smaller businesses who don't need complex features or interactions within their site. Despite their simplistic nature, they can still be designed to look stylish and interesting, but without any unnecessary features.
Some businesses such as car dealerships, food delivery companies and realtors may require more advanced websites. These fall under the category of Industry Based Websites..
Industry Websites
These websites allow user interaction, such as the ability to order products and enable payments online. These are sites used to drive more business and not just give additional information.
These dynamic industry websites make use of server programming and can complete more complex functions than a static website. They take a little longer to set up but are worth it to ensure the longevity of your business.
Mini-Sites and Landing Pages
If you are introducing a new product line or service to your existing business then a Mini-Site/Landing Page might be the best choice for you.These fit into the existing design of your site and are used to feature a brief description of your company/ business alongside the specific event, product or service you are promoting.
Corporate Website
A corporate website will require a custom proposal where the client's needs are evaluated during the discovery stage. Once the strategy is defined, a custom proposal is presented to the customer. All aspects of the proposal should be carefully examined by the client and any questions which need to be answered can be answered at this stage.
When all alterations/ additions are implemented in the proposal (if needed) an agreement can be made.
If you are selling products through your website you will need a web store that enables secure payments, inventory management, and delivery options as well as other functionality suited for eCommerce.
It's vital to read through your contract carefully and double check what is included within your final plan. Make sure your deliverables are in an editable format. It's important that you're able to edit your website should additional information need to be added, or if your products/services change.
When signing the contract it is important to verify if a support package is covered. If one is, then for how long? If an issue occurs outside of this time you may have to pay more to get changes made.
Choosing the right partner for your business may take a bit of time, but remember, it's an important decision that will impact the future success of your business. It's worth it to take your time.
Marketing Website
As a small business owner and entrepreneur, a simple, yet effective marketing website will suit your needs 9 times out of 10. Marketing websites are easy to handle and incredibly user-friendly. Marketing websites are also known as: HTML/CMS sites.
Although most sites are displayed in HTML, it's a good idea to ask your developer which programming languages were implemented during your project, as it can include everything from java and php to asp and more.
CMSs (Content Management Systems) are utilized in most modern marketing sites and the most commonly used systems are WordPress, Joomla and Drupal. The CMS is a really user-friendly interface that allows you access to your website simply by logging in.
Although you don't need extensive programming skills to access the CMS system, we advise confirming which features of the site could be edited directly by you. If the site in question gets updated infrequently, it's probably best not to have access to the CMS at all and have your developer make any updates or changes for you.
Our Web Presence Starter Kit includes
An original website built from scratch
We will discuss your vision and specific needs like audience and branding. Then we'll design a website to meet those needs and match your vision. We'll continue to edit the website until you're completely happy with the way it looks and works.
Cutting-edge graphic design
All graphics will be unique and freshly created for your site to match your website's overall design motif.
Optimization for browsers
The website will be tested to ensure it works in all current versions of major desktop browsers: Apple (Safari), Google (Chrome), Microsoft (Internet Explorer), Mozilla Firefox and Opera. If the client requires an enhanced design for an older browser then a separate quote can be provided.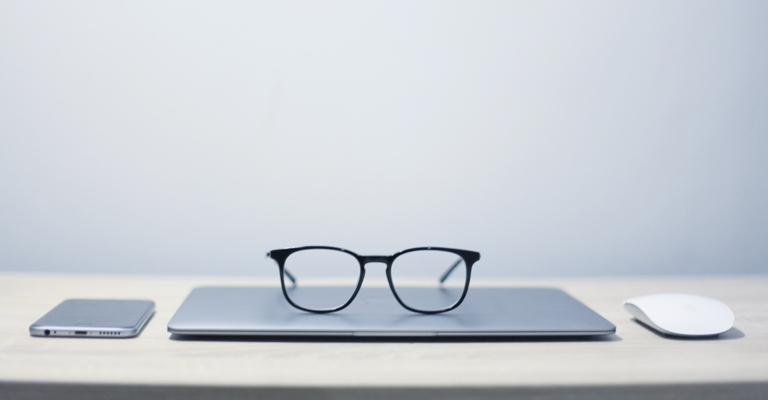 Optimization for mobile
This is a must-have feature in today's world. People access the majority of their content from a mobile device. We would test popular small-screen devices to guarantee that a person's experience isn't hindered by the type of device they're using. We test the code in: iOS: Safari and Google Chrome. Then in Android 5.x: Firefox and Google Chrome. If the client needs eCuras to perform testing on any other mobile browser, then a separate quote can be provided.
CMS System
A backend for internal users of your site
Email Forwarders
Your company mail will be configured to forward emails to any chosen mailbox like, for example, your personal email.
Basic logo design or redesign of an existing logo
It's important that your logo matches the style and design of your new website
Startup SEO optimization
It is important to have a solid foundation to begin with when it comes to optimizing your site for SEO purposes. This step should not be overlooked as it will take longer to correct at a later date and a large amount of time could be spent on this. 20+ SEO factors are taken into consideration in almost every step of the design/ development stage.
A coordinated team of web-professionals should be working on various elements of your site at any given time:
A programmer/coder who is responsible for programming and security
A graphic designer who is in charge of graphics
A web-master who is accountable for SEO
Industry Based Website
If you need a little something extra, say you own a car dealership, or provide educational services, food delivery, or are in real-estate, then you might need a more advanced solution for your website that allows user interaction. This type of website would be industry based and would provide additional features such as: managing orders, payments, deliveries, fleets etc.
Industry based websites are built for specific clients who are looking for an interactive website that is intended for multiple types of users.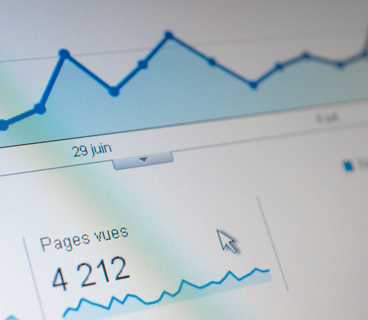 Some examples include
Educational website- would need various controls of the site and content which would allow interaction between students, educators and the technical support staff.
Real estate/ar dealer/HR Recruiting etc- your agents would need to be able to edit and update their listings easily so that visitors are only presented with relevant, current information, all categorized in a presentable manner.
Food delivery company- the site would need to be enabled to allow for real-time orders. The users could easily browse through menus based on their location,food preferences and order/make payments online. They would also need to be able to track the order's progress.
Mini-Site/Landing Page
If you plan on launching a new product line for your existing business, a mini-site/landing page can help you advertise just that. Mini-sites are one page websites with cutting-edge branding and graphic images included to push customers to the new product line you have launched. These landing pages would be optimized and compatible for all browsers and mobile formats and would be integrated into your main website.
You can use this to introduce a specific event/service or a seasonal product. SEO best-practices will be implemented to ensure that your mini-site/landing page is also SEO optimized.
It's said that 96% of first time visitors to your website are not ready to buy/take the next step. Mini-sites/landing pages are an effective way to capture that part of your audience.