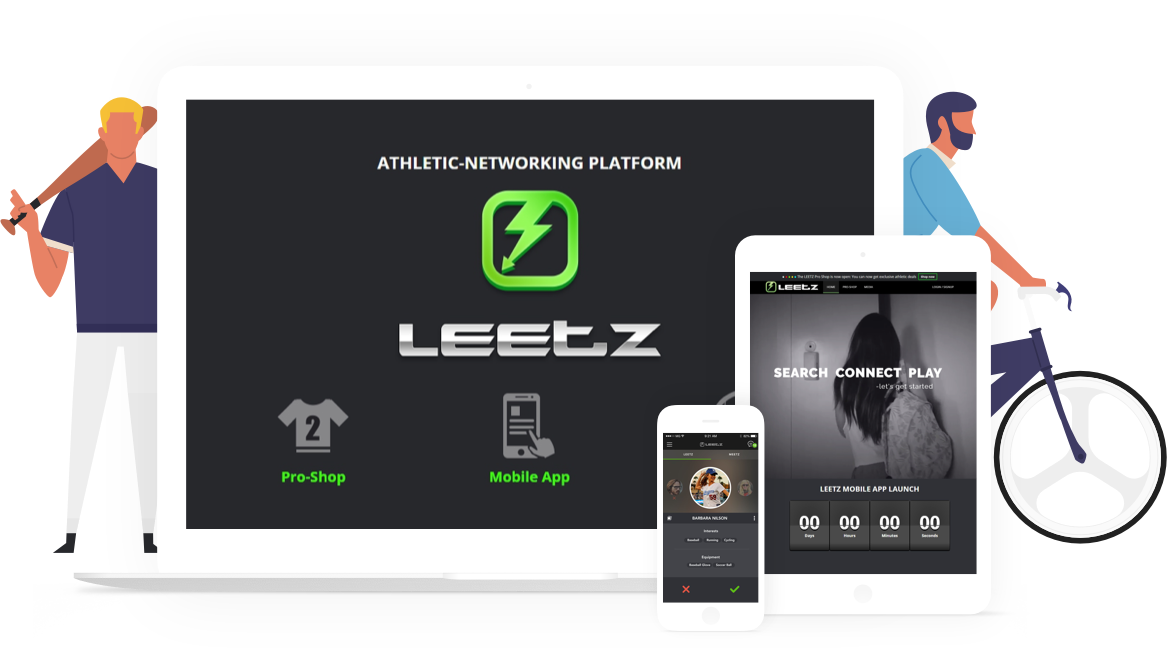 Find Your Next Gym Partner
LEETZ is a network for fitness-minded people to connect and interact with one another. It allows those passionate about staying active, sports, and health to come together and share tips, tricks, or meet like-minded people.
The Balance of Opposites
We also designed an app for LEETZ, and this is where the true power of their platform really comes out. Essentially we designed it to be a form of social media for those specifically interested in fitness.
Members can view others' profiles, see their interests, the sports they play, and even chat with people they connect with. It's responsive and really drives home the core vision of LEETZ.
Swipe or Scroll, It's Up to You
We're proud of the work we've done for LEETZ as it shows our commitment to all areas of a successful website.
Design, development, UX, and UI are all taken heavily into account to provide the best experience for the user.