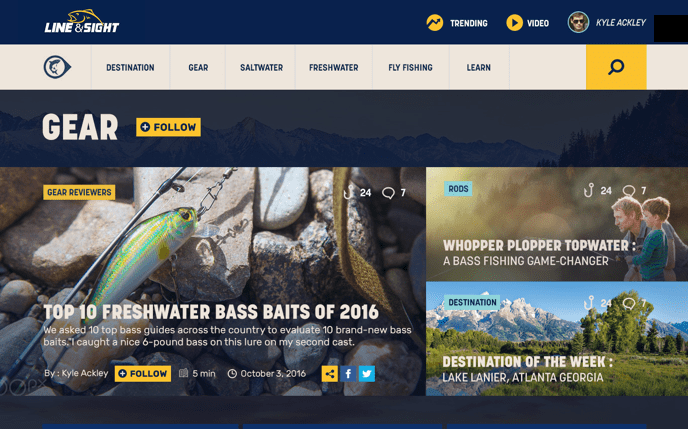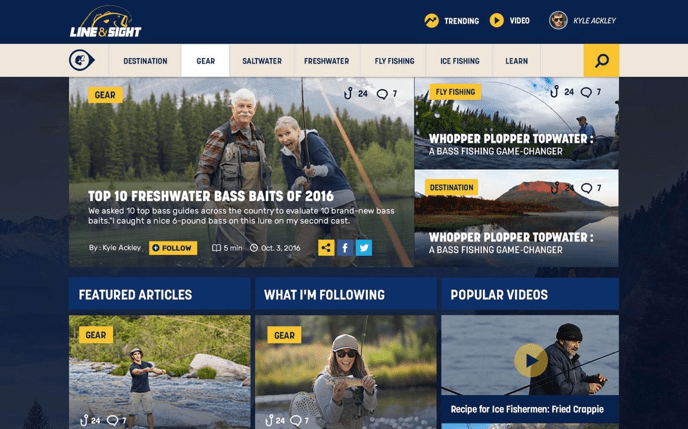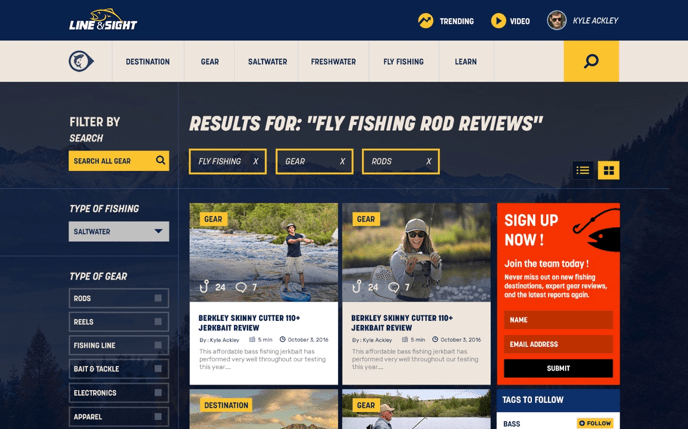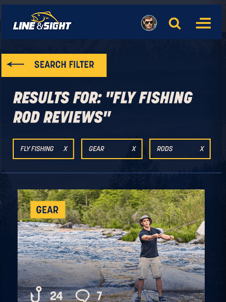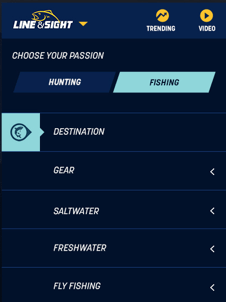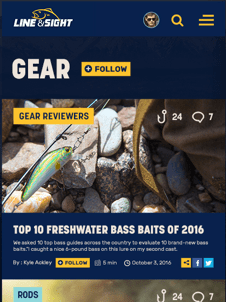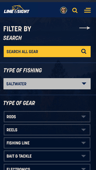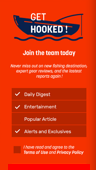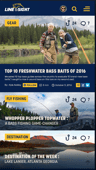 Fishing for Success
Line and Sight is the home for all things fishing, a community dedicated to helping fishermen and women of every stage learn more about the craft and connect with others who are passionate about the art.
The site features articles and videos demonstrating techniques, different methods, and the different types of gear fishers use.
Hook and Sinke
Our work with Line and Sight focused on developing a hand-tailored WordPress website from the ground-up. We worked closely with the client to ensure the final project met their standards and the website's feel is what they desired.
It's important that our projects perfectly match our clients' mission, reaching the targeted audience and creating return viewership.
Social Power
We designed Line and Sight with a unique social system, encouraging its users to engage more with the site and its features. Users are rewarded for interacting with articles, videos, and other mediums with badges.
The user would gain more badges and increase in rank by contributing content, boosting their reputation in the Line and Sight community.
Something as simple as this social model for engagement led to continual interaction and viewership for the site's users. It provided an incentive to keep using the site and its services.
The Balance of Opposites
A great site lies at the intersection of functionality and intuitive design. Line and Sight is a great example. Everything about the site was created to be a space for passionate people to learn about something they love and engage with other people.
Simple but impactful, the infinite scroll feature we included in our development of Line and Sight serves as a way to give its users endless content they love, right with a scroll.