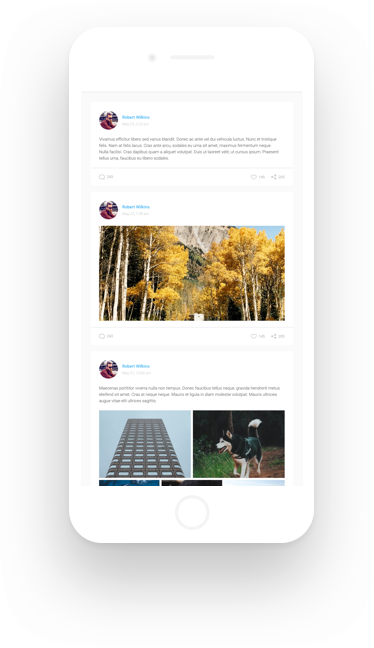 Connect, work and share. With anyone & anywhere
The Social Landscape Needs a New Space
LAST Ortego utilizes our stunning family of themes' staples and brings them to the new, expanding landscape of the online social experience.
Built for creatives and trendsetters alike, Ortego is perfect for the up-and-coming freelancer or even the well-established creative expert.
No matter your point in the creative journey, Ortego will help you realize your full potential and meet your goals.
What is ORTEGO?
With Ortego's socially inspired design and LAST's gorgeous customizable interface, we give you a perfect template finely tuned to create the creative hub you've always wanted.
Creating content for your audience has never been easier, and now you have a place to meet and interact with them.
Ortego allows you to develop content in a centralized home that your community can come back to again and again.
ORTEGO Has the Options You Need
Our unique UX header and footer Variations and blog and portfolio page variations offer you endless options to create the webpage you've always needed. Free Google and Icon fonts lend themselves to a minimalistic, streamlined style.
Why ORTEGO
In a world where social presence online is an increasing commodity for businesses, creators, and communities, Ortego modifies our LAST theme template as unique to your webpage.
We've taken the hassle out of choosing a web template, so you can pay it forward where it matters.
We're confident Ortego will meet your needs, and your community will thank you for it, but there's only one way to find out. Try Ortego today.