Watch the video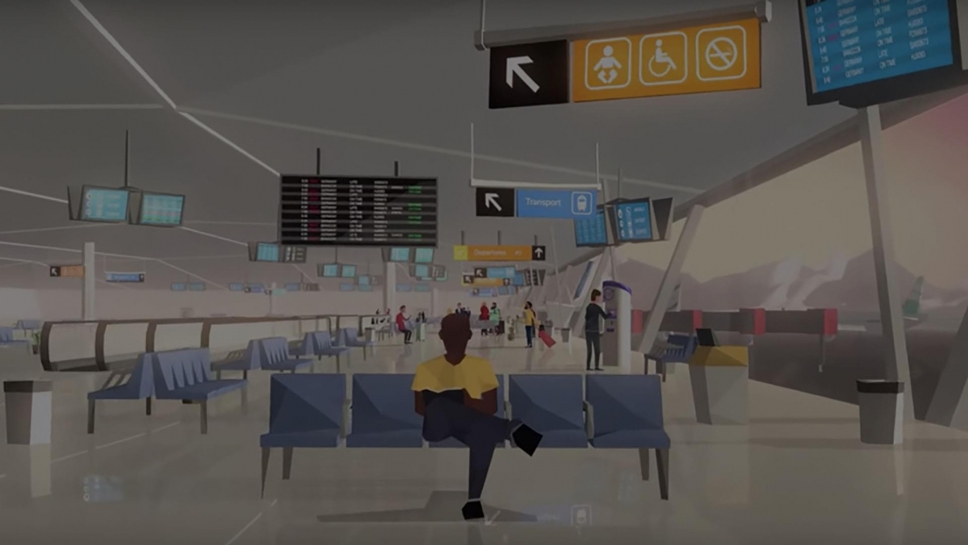 Their Mission
Cockpit Innovation is a platform created to invest in and support startups seeking to disrupt the air travel industry.
Entrepreneurs are always popping up in every industry, but many fail to gain traction due to the market's vicissitudes.
Cockpit seeks to help innovators and trendsetters in air travel make their mark and establish new trends.
Our Impact
In 2015, we developed custom UI and UX for Cockpit (a corporate arm of EL AL Israel Airlines), adapting the look and feel of their website for a consumer-tailored experience.
We designed Cockpit's layout from the ground-up, identifying their target end-users, and constructed the site based on successful competitor-layout.
We aren't afraid to draw inspiration from ideas that work and incorporate them to benefit our clients. Cockpit Innovation is a perfect example of consolidating multiple ideas into a cohesive whole.
Trust the Process
We work according to our best judgment and your discretion. Those at Cockpit felt most comfortable using Squarespace, so that's what we did. We still brought our own personal touch to the design but customized it within the Squarespace experience framework.
This enabled us to satisfy the need for custom design and keep their website centralized on a platform they were comfortable with. We are versatile and work around the needs of our clients to provide the best overall experience.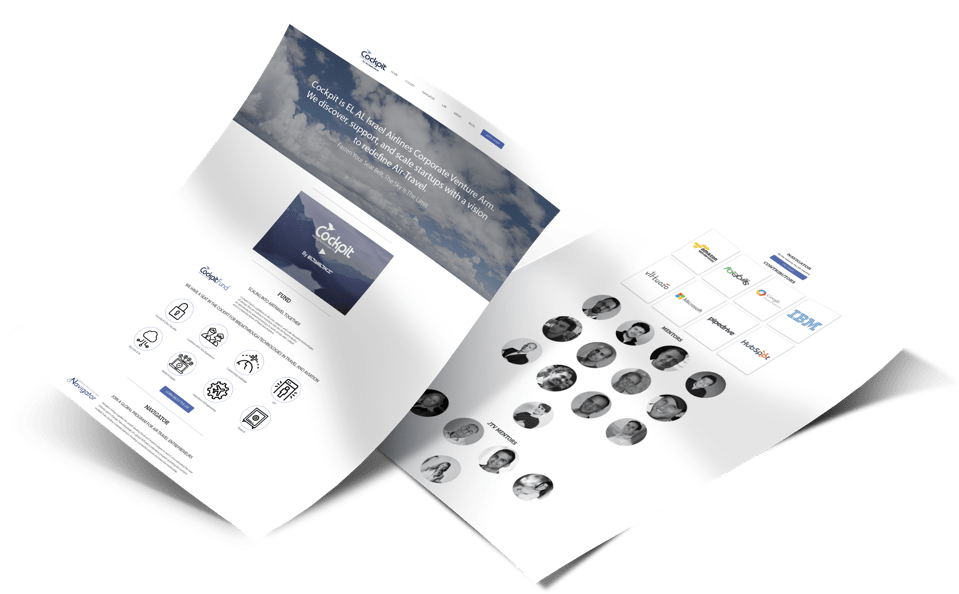 High-Profile
Cockpit is one of our larger, more high-profile clients, but this doesn't mean the work's quality is any different. No matter your business's size or scalability, we dedicate the same time and attention to detail, the same veracity for success for all of our projects.
It's this determination that led us to create a unique and functional website for Cockpit. WE can do the same for your website.