As a small business owner, it can be overwhelming to keep up with industry trends and know where best to invest time and money on your digital marketing strategy. The ideal make-up of a marketing team is an essential consideration if you want to give your brand the competitive edge. From creative strategists to web developers, there's no one-size-fits-all solution – but at eCuras we've been helping small businesses build their marketing teams for over 10 years. Read on as we delve into what makes the perfect mix of skills when assembling that all important squad!
Different team structures when it comes to marketing teams
At eCuras, we know how important marketing teams are to the success of any business. When it comes to structuring marketing teams, there is no one-size-fits all approach - what will work best depends on the size and goals of your organization. We recommend evaluating different team structures to ensure you get maximum efficiency from marketing efforts. For example, small businesses may find it most effective to split marketing into two general categories - marketing strategy and marketing execution. This allows for a greater level of focus in each area and reduces miscommunication or overlap between tasks. Larger companies may have more specialized roles for marketing, such as dedicated individuals for email marketing, social media campaign creation, content marketing, etc.. Knowing which structure will optimize your marketing activities is critical and will help your business grow in the long run.
Who is typically on a marketing team?
Having an effective marketing team is an integral part of any successful business, and eCuras understands this. A marketing team typically consists of various specialist roles working together to ensure communication with the target audience, maximize a company's sales, and increase brand awareness. Within a marketing team you will usually find people specializing in areas such as market research, copywriting, public relations, online marketing, social media marketing, content marketing and more. Whether you need help building your marketing team structure or want help with some marketing activities, eCuras has the expertise to deliver results.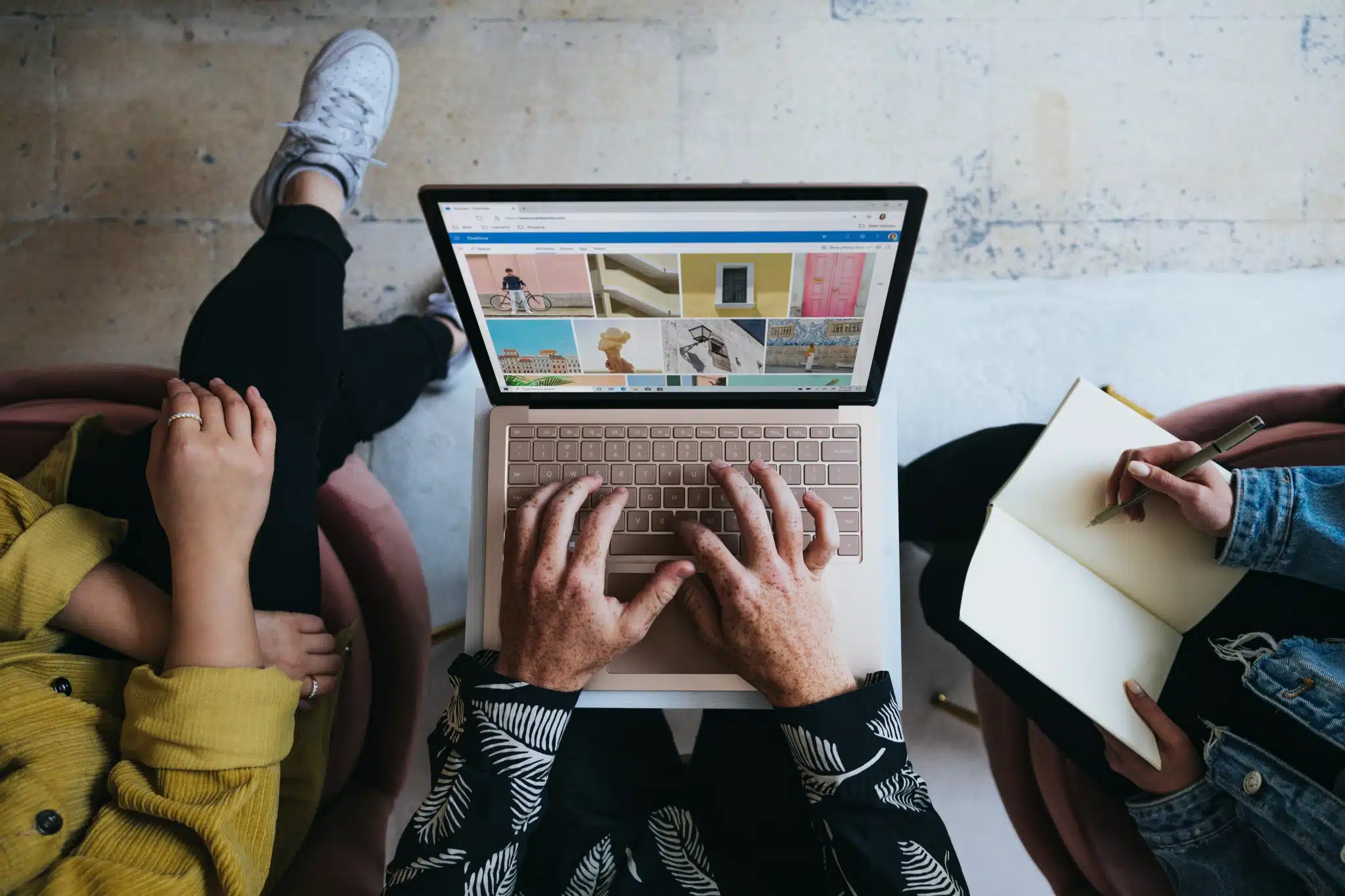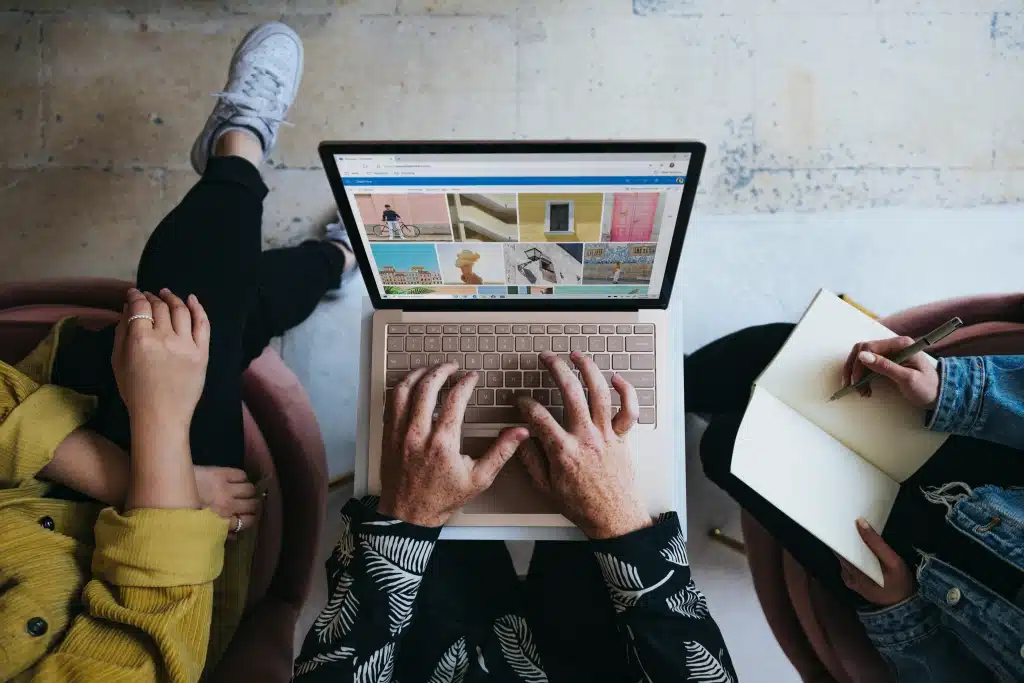 Pros and cons of each structure
As a web development company, eCuras has the unique opportunity to determine the marketing structure that works best for our business. While each marketing structure comes with different pros and cons, we have the flexibility to evaluate them carefully and select one that brings us the most value. A well-crafted marketing structure ensures that our projects are delivered on time and executed effectively. With a greater understanding of the options available, eCuras can make an informed decision based on the specific requirements of each project and ensure long-term success for our clients.
How to choose the right structure for your business
At eCuras, we know that marketing team structure can be a key factor in the success of any business. Our experienced Web development team can guide you through identifying and understanding the needs of your marketing team. We will help to break down marketing objectives to define the ideal marketing team structure that works for you and your business. Determining the right size, roles and responsibilities of each marketing member is paramount for successful marketing strategies and tactics - something that our professionals have years of experience in. Our team are ready to help you achieve on-point marketing objectives with the perfect structure for your unique business.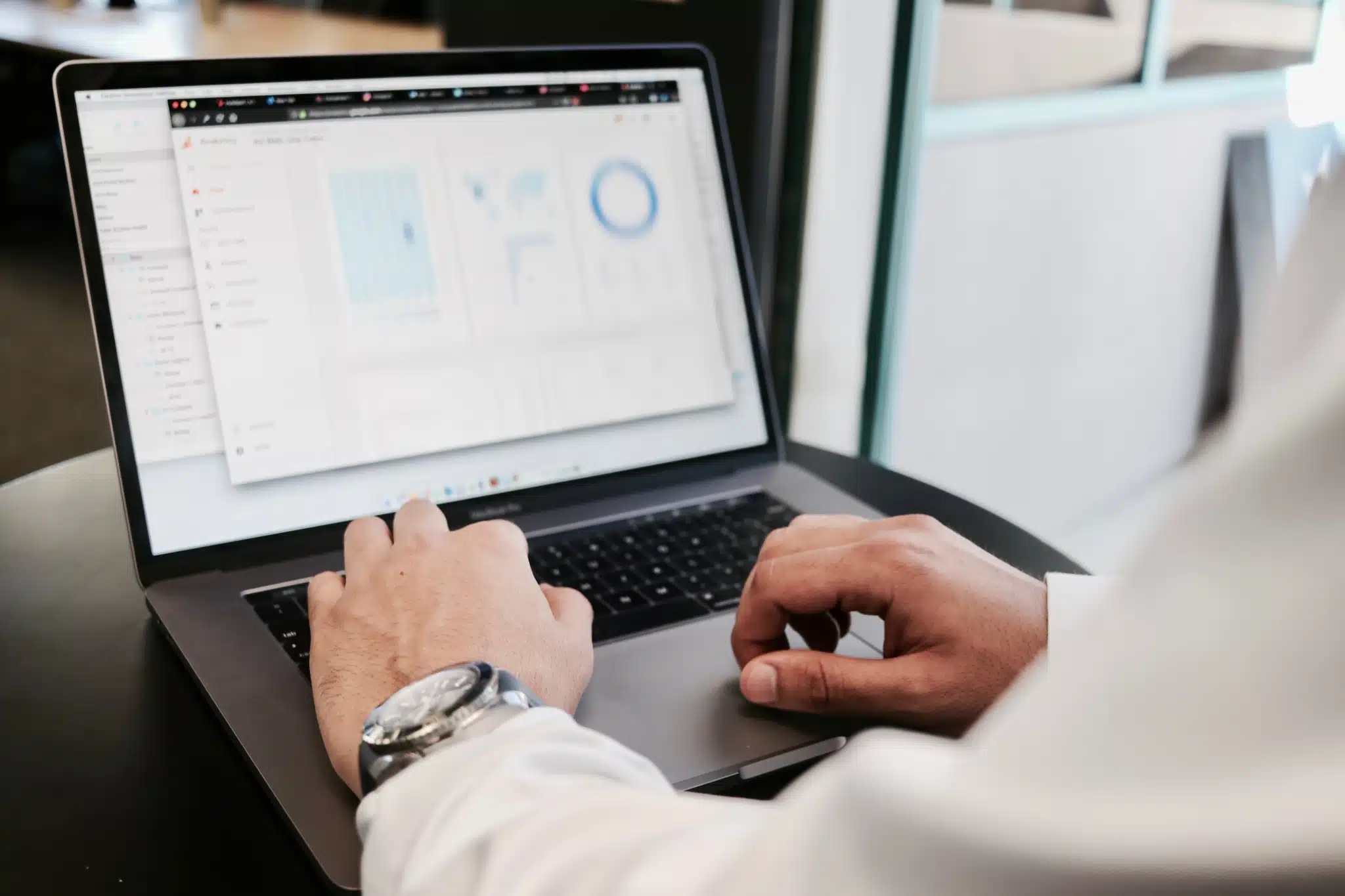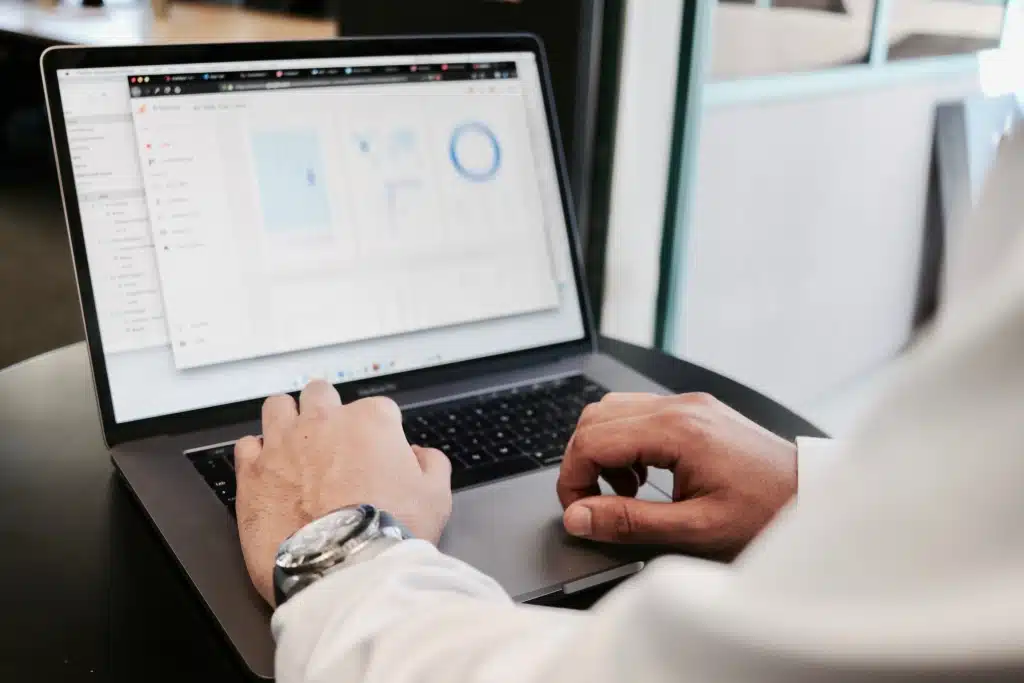 What is the structure of a marketing team?
At eCuras, we understand the importance of marketing in order to make a product or service successful. That's why we've developed an effective marketing team structure that includes different professionals such as marketing directors, creative directors, digital marketing managers and other marketing specialists who work together to create strategies and campaigns that will help our companies succeed. We also have marketing data analysts that analyze real-time marketing results to ensure they are in line with our business goals. Our marketing team structure provides us the guidance and resources needed to turn strategies into reality.
Types of Marketing Organization Structures
At eCuras, we understand how to make marketing teams most effective and efficient. Depending on the size of the organization, marketing organizations usually have a variety of marketing team structures in order to best make use of their resources. From traditional configurations such as marketing steering committees or departments that focus on marketing strategies and campaigns, to less structured groups focusing primarily on research and analytics – there is much to consider when building marketing teams for maximum impact. Understanding the diversity of marketing team structures helps us customize our marketing services to best fit the needs of each individual organization.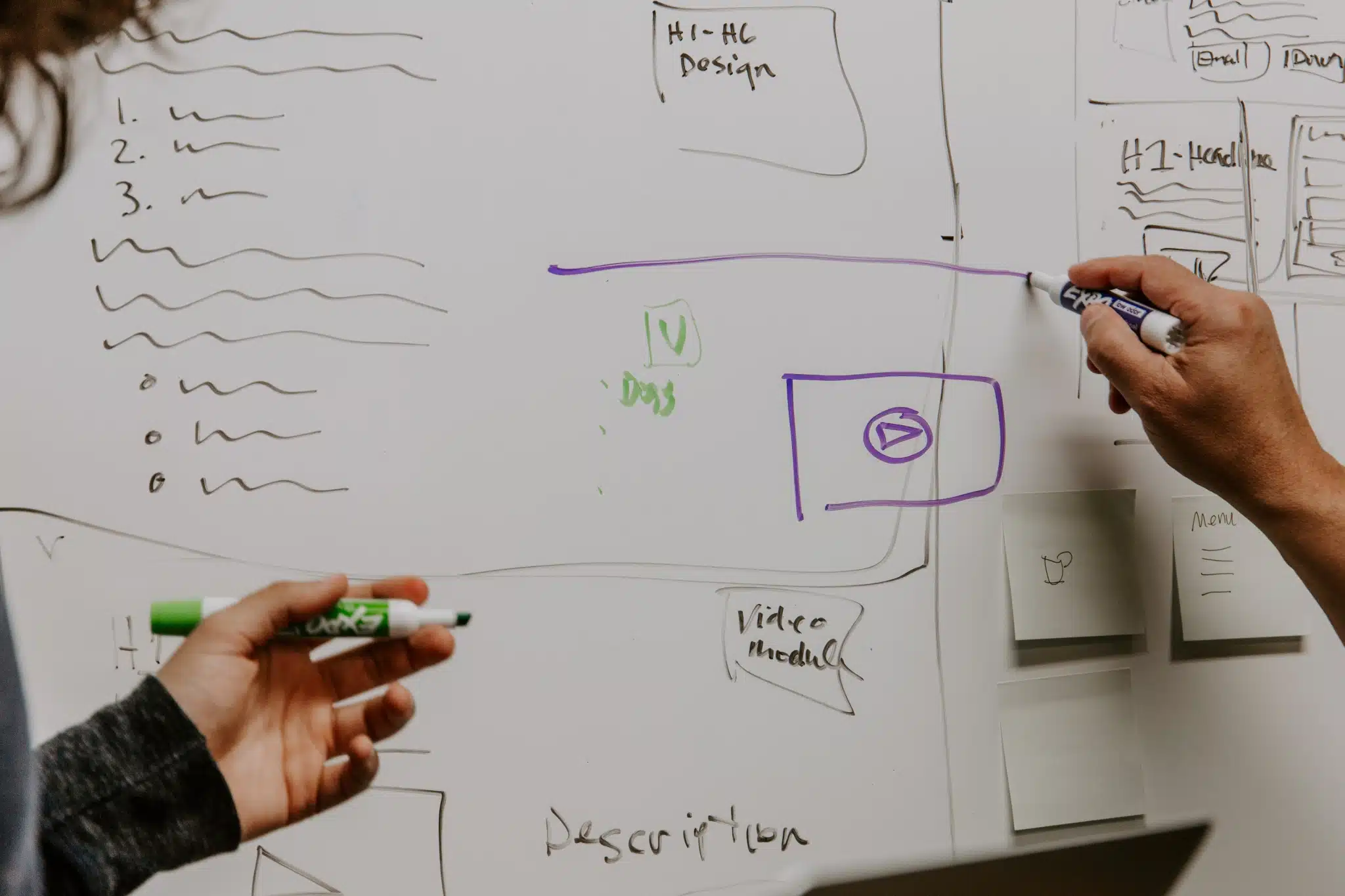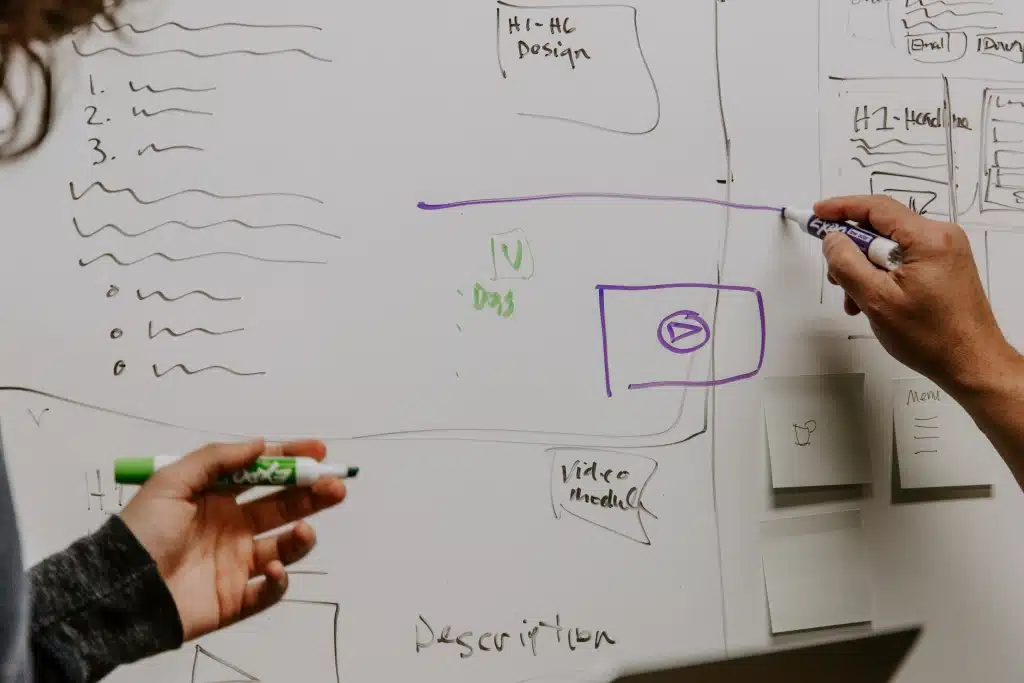 Marketing team structure b2b
At eCuras, we have a well-structured marketing team that is ready to meet the specific needs of any b2b clients. Our marketing team are experts in their respective fields, working together seamlessly. Our marketing personnel features an array of skills and experience which allows us to create customized solutions tailored specifically to the needs of each individual business. With our marketing team structure b2b, companies can rest assured they'll get the best outcomes designed specifically with them in mind.
What is B2B team structure?
At eCuras, we understand that marketing team structure within a B2B context can be challenging. Each organization is unique and has its own marketing needs, so no two marketing structures are exactly alike. However, at its core, a successful marketing team for B2B organizations typically includes leadership such as marketing managers and/or directors; marketing operations staff; creative professionals covering design and content; and marketing platform or technology experts. Thoughtful segmentation based on expertise helps to create an efficient structure that can quickly adjust to the changing needs of the business. With our decades of digital marketing experience in the B2B world, eCuras can help you create the right marketing team structure to meet your business objectives.
What does a B2B marketing team do?
At eCuras, our marketing team has a big responsibility when it comes to B2B marketing. This team works diligently to develop engaging marketing strategies for businesses that are tailored to their needs. They research and identify target audiences that align with the goals of each business and create marketing plans that leverage both online and offline strategies to reach them. Whether it's through trade shows, email marketing campaigns, or direct mailers, they make sure the visibility of each business is maximized. Our marketing team also provides comprehensive reports on campaign performance and takes the necessary steps to ensure the success of every marketing effort.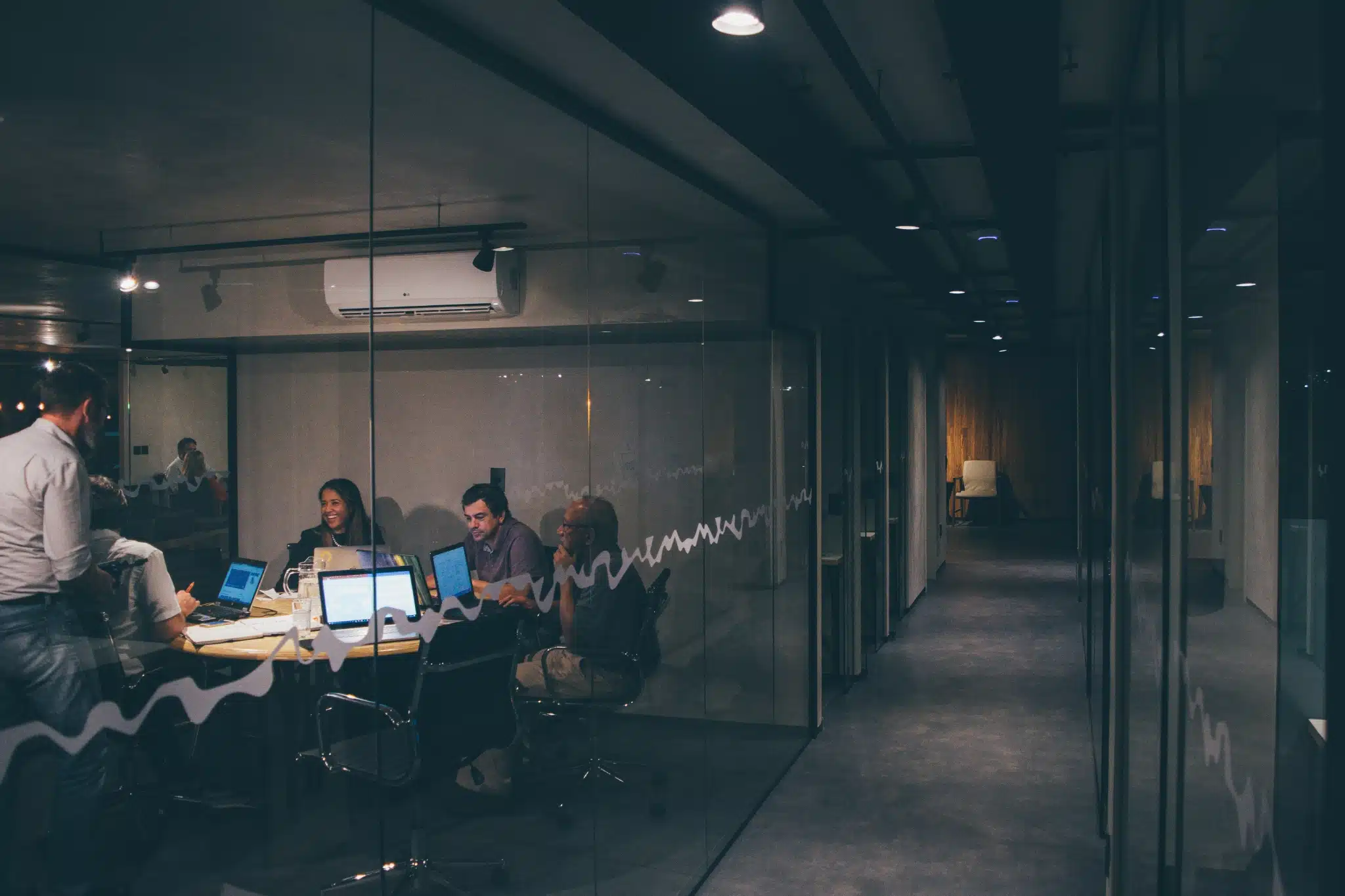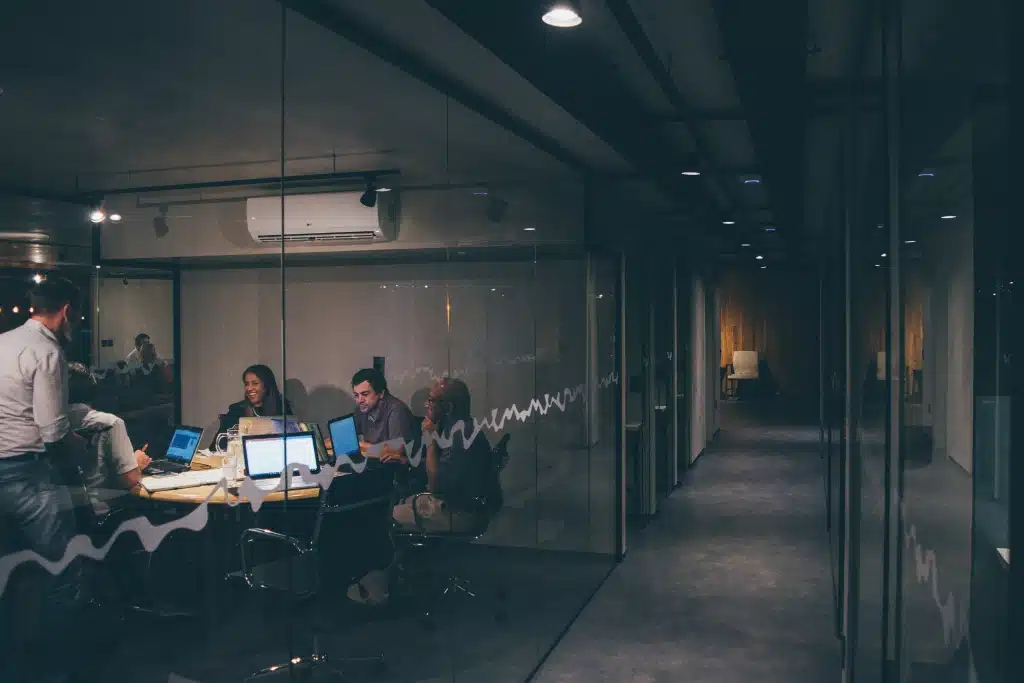 What is the typical structure of a marketing team?
At eCuras, we understand that the marketing team structure is the foundation of any marketing strategy. Our marketing teams are typically crafted to house an array of experts including creatives, such as copywriters and designers, marketing strategists and digital marketing professionals, all of whom specialize in different areas across the marketing landscape. Combined with data analytics and a project manager to ensure everything runs on time and within budget, this structure allows us to develop comprehensive marketing strategies and campaigns tailor fit for each individual client.
Marketing team structure for ecommerce
At eCuras, we understand that marketing is an essential part of any successful ecommerce business. To that end, we strive to create marketing team structures that will help elevate your ecommerce initiative and optimize marketing decisions. Our marketing teams are organized so as to focus on both customer retention and new customer acquisition while remaining cohesive. Each team member brings a unique set of skills in order to ensure the success of marketing efforts, from strategists and data analysts to designers and content creators. With our robust marketing team structure for ecommerce, you can rest assured knowing your marketing efforts will be managed effectively and efficiently.
How do you structure an ecommerce marketing team?
Here at eCuras, we understand that marketing is an essential part of every successful ecommerce business. That's why we use a team-based approach to marketing for our clients: it allows for collaboration and information sharing, making marketing plans more coordinated and efficient. Our marketing structure for ecommerce platforms consists of three teams—a creative team to handle marketing messages, a strategic team to devise plans and tactics, and an analytics team to measure their effectiveness. Having these teams in place not only helps ensure the highest quality marketing services but also makes sure our clients get exceptional results from their online strategies.
What are the components of ecommerce team?
At eCuras, all of our marketing team structures for ecommerce are designed to make sure we deliver only the highest quality products and services. Our marketing teams are built around marketing specialists, with skills in areas such as user interface design, digital marketing, branding, marketing automation and analytics. We also have a technical team, made up of experienced developers who specialize in building client-facing applications that generate conversions. Additionally, we have experts from legal, advertising and customer service backgrounds who help keep everything running smoothly. With this solid foundation and all the components needed for success, eCuras can confidently deliver the very best results for your ecommerce business.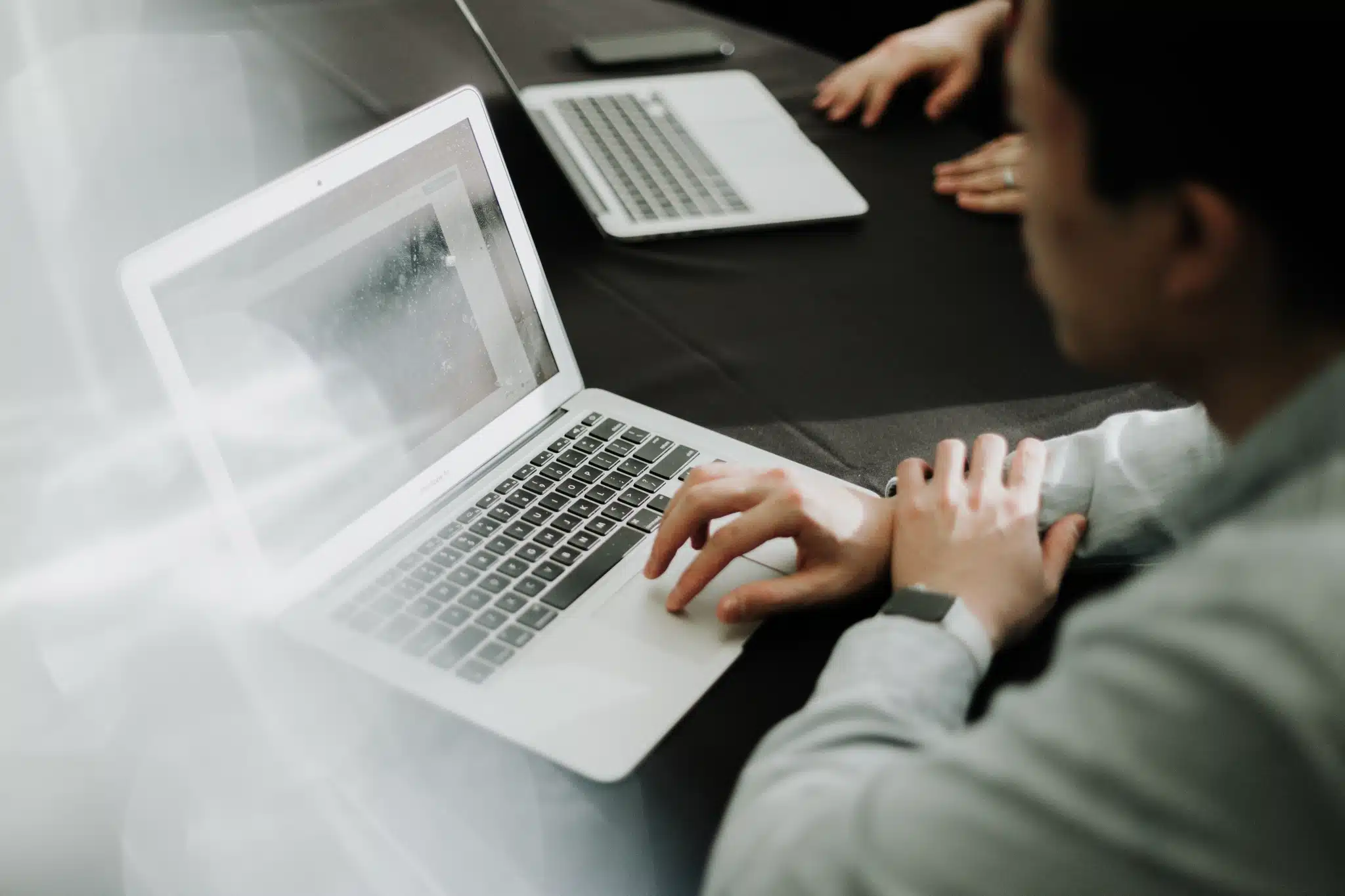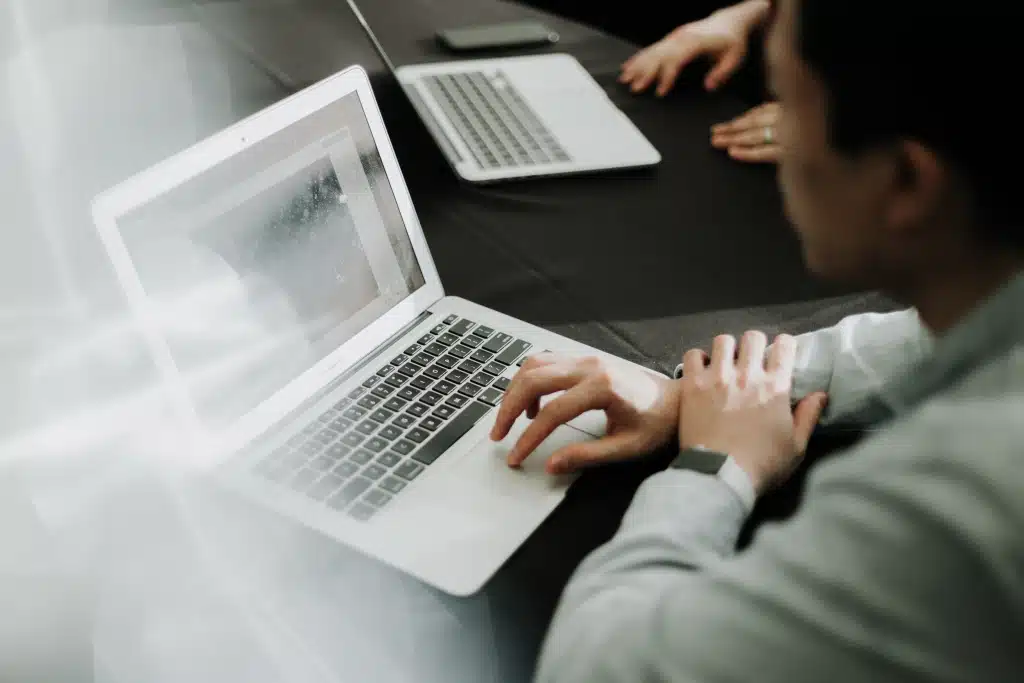 What is functional organizational structure in ecommerce?
At eCuras, our functional organizational structure allows us to create marketing teams specialized in ecommerce solutions. By having a structure that is functionally separated into distinct marketing specialties, we are positioned to provide the best possible ecommerce marketing services for our customers. We understand that marketing an online business or service is drastically different compared to marketing traditional products and services, and therefore, having an optimized marketing team structure makes it possible for us to maximize returns for our clients. Additionally, by providing marketing solutions specifically tailored for eCommerce needs, we ensure each marketing campaign brings maximum profitability and success to our clients.
The importance of having a dedicated marketing manager
As a business, it's important to stay competitive in marketing and reaching out to customers. That's why having a dedicated marketing manager is essential for enterprises like ours. They are responsible for creating marketing plans, implementing strategies and tactics, delivering marketing messages, tracking marketing results, and carrying out marketing implementation as well as ongoing management of marketing activities. These essential tasks aren't something that can be quickly moved up on the "to do" list; they require someone with expertise who is solely focused on marketing performance so that your team can harness its potential and reap the rewards. That's where eCuras shines: our dedicated marketing manager brings the right set of tools and experience needed to make our marketing strategy successful.
What is the most common Organisational structure for a marketing team?
eCuras knows that marketing teams usually have an organisational structure based on a functional hierarchy, with the marketing manager at the top. This organisation may involve marketing specialists in marketing research, branding, digital marketing and communications, who report up to the marketing manager for their related tasks. Other marketing employees might include copywriters, designers, web developers and market analysts who also work on marketing-focused tasks. At eCuras, we understand that each team is different so it's important to ensure the right organisational structure meets your marketing objectives while simultaneously best utilising the skillsets of each of your marketing team members.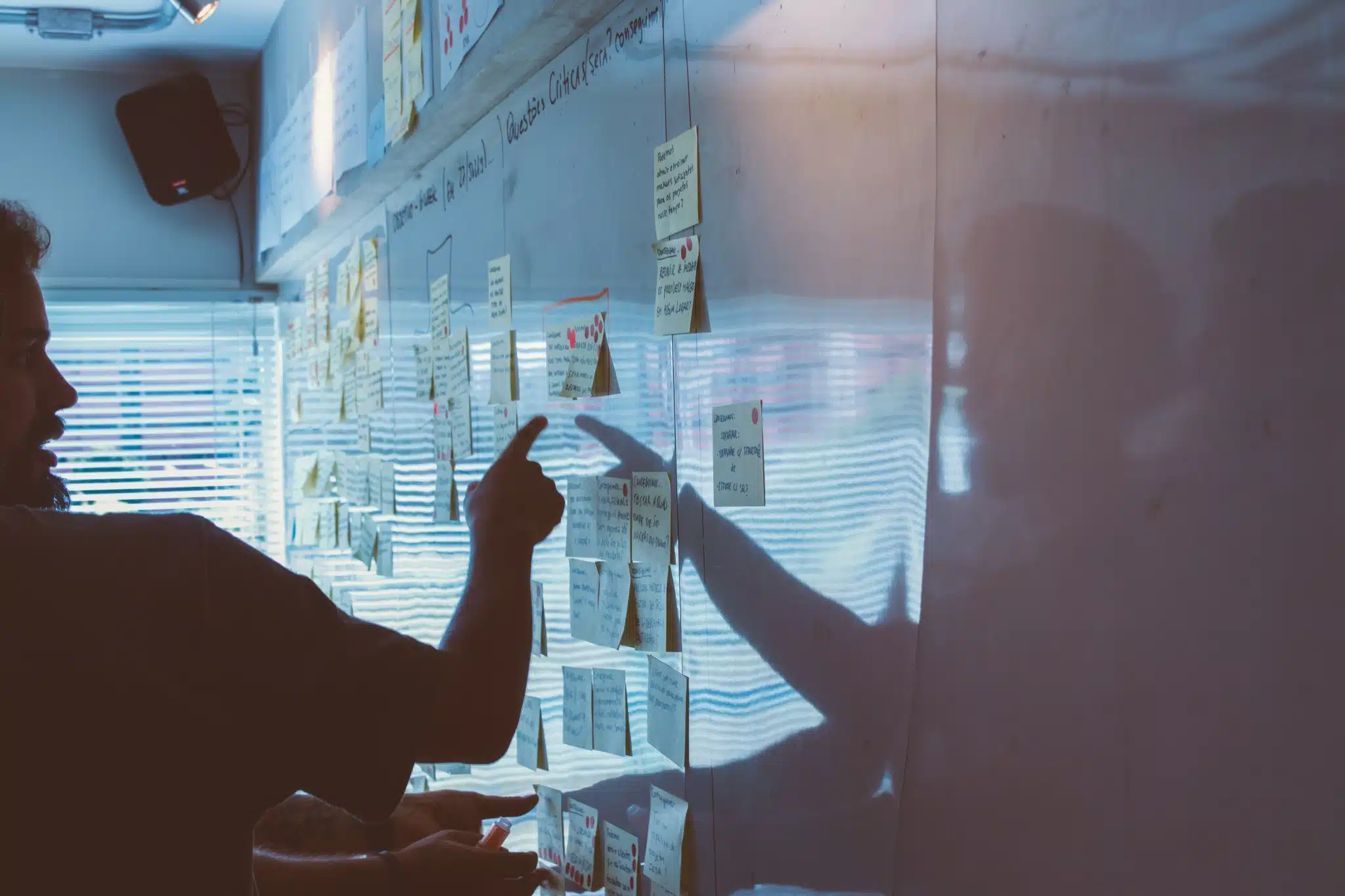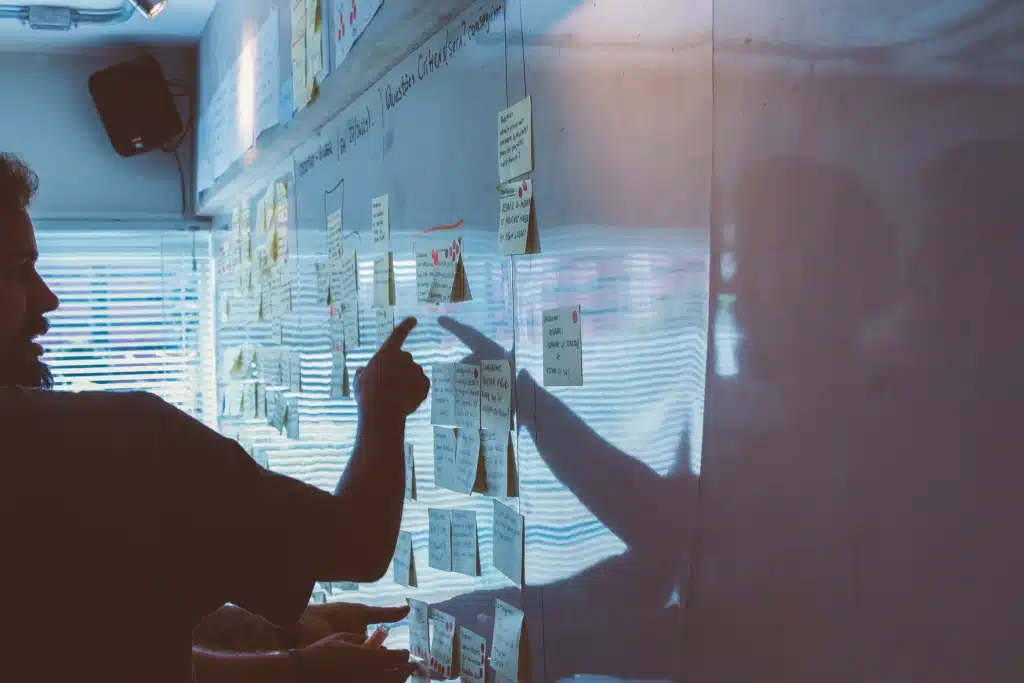 How to create synergy between all members of the marketing team
At eCuras, we understand the importance of marketing teams working in synergy to maximize efficiency and produce their best work. To promote collaboration within marketing teams, we believe it is essential to establish team structures that delegate roles, set deadlines and benchmarks, and create opportunities for members to contribute meaningful ideas. Having a clear understanding of the marketing process will further empower each team member to motivate one another, keep track of projects, share successes, and provide help where needed - creating an environment that is enriching on both a professional and personal level.
The benefits and challenges of outsourcing certain tasks to outside experts
As a web development company, eCuras understands the challenges of marketing team structures. In order to keep up with changing customer needs and marketing trends, it's important to explore outsourcing certain marketing activities. This can help keep marketing teams agile while optimizing resources and improving efficiency. However, it is important to ensure that any outside suppliers adhere to our standards of quality and ethics in order to protect the integrity of the project. Ultimately, we believe that when used correctly, outsourcing can be an effective tool for marketing teams struggling with internal resource or process constraints.
Every business has different goals and resources for their marketing team, and different types of organisation structures suit different businesses. Determining which type of structure is most suitable for your team can be daunting, but if done right can mean great success. It is essential to understand the client's specific needs when deciding what kind of structure to use, including who should be on the team, what tasks are necessary and how to best accommodate the unique requirements of each team member. Additionally, having a dedicated marketing manager can help focus strategies and streamline communications between members of the marketing team. Finally, it is important to create synergy between members while also being mindful of sometimes outsourcing certain tasks to outside experts that may provide additional support as needed. We hope you now understand that selecting the right structure for your business's marketing team is not an easy task, but in doing so it provides the perfect balance between performance and cost-effectiveness! At eCuras Web Development Company we strive to make this process easy for our clients by taking into account their specific needs and creating a customised approach to get them to reach their desired outcomes.