What should you look for in your web-development firm?
Our goal is to help you figure out what you need based on your expectations. Choosing the right web designer for your specific needs is not as straightforward as you might think. It's more of a partnership than merely business. A good web designer needs to be trustworthy and honest, and most importantly, easy to get along with Throughout the web development process they are transforming your ideas into physical form.
Your designer should be attentive to your needs, whether you are a small start-up or a large established business.. When you are choosing your designer, make sure they're willing to follow your guidelines, but are open minded in their professional guidance.
Remember: you're both experts in your respective fields and should trust each other's judgement. You know your brand and customers better, your designer knows web design and implementation better. If you are confused and don't know how you want your website to look, then a professional person should be able to help you work it out.
Responsiveness and Deadlines
Building the perfect website doesn't happen overnight. It can vary depending on the size, content and purpose of your website. A good designer should be able to work within your timeline, yet still be honest and realistic, without feeling the need to rush. Crafting a good website can be a tough process, and it's likely there will be countless changes.
That's why it's important to be able to reach your designer. A responsible designer should be able to answer your questions and queries within 24 hours and solve any issues you have as quickly as possible. This will ensure your process runs smoothly.
Process
The process of the work should be clearly defined by the designer and approved beforehand by you. If you have a current logo, there's a chance it might need redesigning to fit within the look of your new site. You should ask your designer whether logo redesign is included with your package.
It's important to discuss the amount of revisions that are covered by your contract to ensure there isn't a cap. As a customer, your designer should keep you informed of the progress of your project at all stages of the work. Although web-design is very technical, it is your designer's job, and their responsibility, to both simplify and clarify the whole process into easily understandable terms.
Professionalism and Tools
A professional designer is not only a good communicator but has the highest standards of work. Knowledge of and skills in HTML, CSS and Javascript are one aspect in deciding who to hire as a designer, alongside the tools they use (like Adobe Creative Suite). Having a range of skills and web design tools are a must have for photos, layouts, coding, animations, graphics and videos.
As a client, you don't need to understand these tools, but it's good to ask which tools, scripts, and programming languages are implemented in your project.
Color, Layout, Typography, Balance and Grid
As a client, when you review the various designs, remember the key elements which are: color, layout, typography, balance and grid. A good website requires all of these elements and putting them all together is another skill your web-designer should have. You should trust your designer, but if the design is not appealing to you then it might not be a good fit.
Pricing and Contracts
A good designer or web design company often offers different packages, so talk to them directly to find out which package suits your specific needs best. You need to ensure that you are clear with pricing before you sign a contract and it is best to double check if there are any hidden costs.
Hosting, Support and Updates – Maintenance Package
When signing a contract, it is important to find out if a support package is included and for how long.
You should inquire about various details such as
Where your website will be hosted
How much is hosting per year
How often will security updates take place
How often the site will be tested for browser compatibility
Preferably, the support, hosting, and updates should be provided as a separate package. So once the website is created, this can be continued if you wish. If your designer does not offer a package like this, then ask for a recommendation for a reliable company that they use.
As a client, you should always be aware of rights of ownership and who will have rights to the material. Web-based advertising moves very fast and a few months after launch various elements of your website might become outdated which is why updates are hugely important.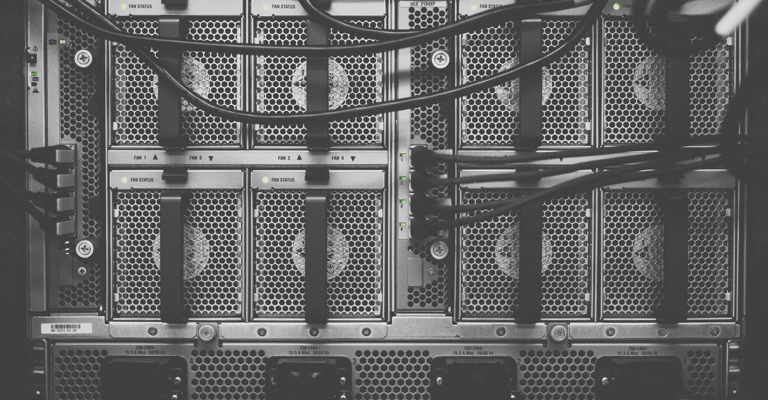 Final Deliverables
It will be an exciting moment when you are done and ready to publish your website, but don't get too excited. Check if the materials you received are in editable formats such as PSD's and AI's as in the future you may wish to alter something and without these you may need to start from scratch. If you only have an image, and not an editable file, then you lose the flexibility to work with another designer in the future.
You should receive an archive which will be sent online, or a disk which will include all the editable graphic files and all of the code files that are related to your site. If you are hosting the site with the same company, you should demand the deliverable files and not just be satisfied with the fact that the site is live.
You'll need to check that your deliverables are browser compatible and that your website works with all current versions of major desktop browsers, and mobile browsers as well.
Trademarks and Copyrights
The site is always under your responsibility. When you are writing and creating content it should always be original otherwise you will be penalized by Google plus you might have infringed copyright laws.
Some designers will provide you with keywords and phrases which are relevant to your industry and it is a good idea to keep these keywords in mind while you are drafting your texts. But remember to always write naturally in order to target customers and not search engines.
The license of any graphics used should be included in the contract but you'll need to confirm which elements you own the rights of, and for what use.
Your Responsibility as a Client
You are the employer but also should be a responsible and reliable partner. You should be actively providing text (Copywriting checklist) and providing feedback on the mock-up designs you are given. Working together is important to ensure the best outcome for your investment.
SEO
After choosing a perfect designer for your needs, you need to think about SEO. A good web design company offers not only web design, but the full service, which includes SEO optimization. There are thousands of well-made websites, but only a select few make it to the first page of Google, Bing or Yahoo.
SEO, which is Search Engine Optimization, determines your placement in the search engines. A professional web design company should be able to clearly define its SEO tactics and provide a separate estimate for 'SEO Campaigns'.
Please make sure to read our articles: 'SEO Demystified' which defines the 2 principal elements of SEO, and 'SEO Process' which describes the core elements of a quality SEO package.
As was mentioned before, technical, complicated jargon can and should be translated into easy-to-understand terms. SEO is probably one of the most intentionally complicated aspects of the web. It is very technical and includes multiple variables, however it's the SEO agent's job to simplify it for the customer. Your initial web-design proposal should include basic 'SEO Optimization,' meaning your site should be written in a way that enables it to be developed further should the need arise.
SEO Campaigns should always be given custom quotes. Any SEO agency that will promise to put you on the first page of Google quickly (in less than 6 months) should should raise a red flag. You can probably optimize your site yourself for a phrase that nobody ever searches for (and never will). A successful SEO campaign is developed gradually and requires constant devotion. There are no magic tricks in real organic SEO (only temporary 'black-hat' tactics that will hurt your website offering tricks, shortcuts, secret information, etc).
If you are not sure about a full scale SEO campaign you can launch a small 'PPC Campaign' in order to experiment about how targeted and convertible the new traffic is. Then, if you are satisfied with the results, you can launch a broader 'organic traffic' campaign.