What is the purpose of a Frequently Asked Questions (FAQ) page?
Frequently Asked Questions, or FAQs as they are commonly referred to, have become a standard resource on most websites. At its core, a website is designed to provide users with information. Whether that information is defined as allowing consumers to buy products, tell shareholders an investment story, or a consulting firm that wishes to explain their services, is of no consequence. Simultaneously, websites also eliminate the need for human resources, save time for the host and user, and, ultimately, reduce costs in the process as many of the functions required in the physical world are removed.
An FAQ page follows this same logic. As well-written as your website may be, without fail, there will always be better-explained topics with greater detail that may not warrant a dedicated section or page. Similarly, there may be important details to address where a simple sentence or two would suffice. While eCuras will structure your site in keeping with generally accepted web design principles that balance creative design, utility, usability, and content messaging, the FAQ page offers another area to supply content that doesn't belong elsewhere on your site.
Most importantly, in our digital age of instant gratification, the FAQ page provides a snapshot of details that users can find instantly without wasting time calling, holding, or waiting for an email response. FAQs do your website great service.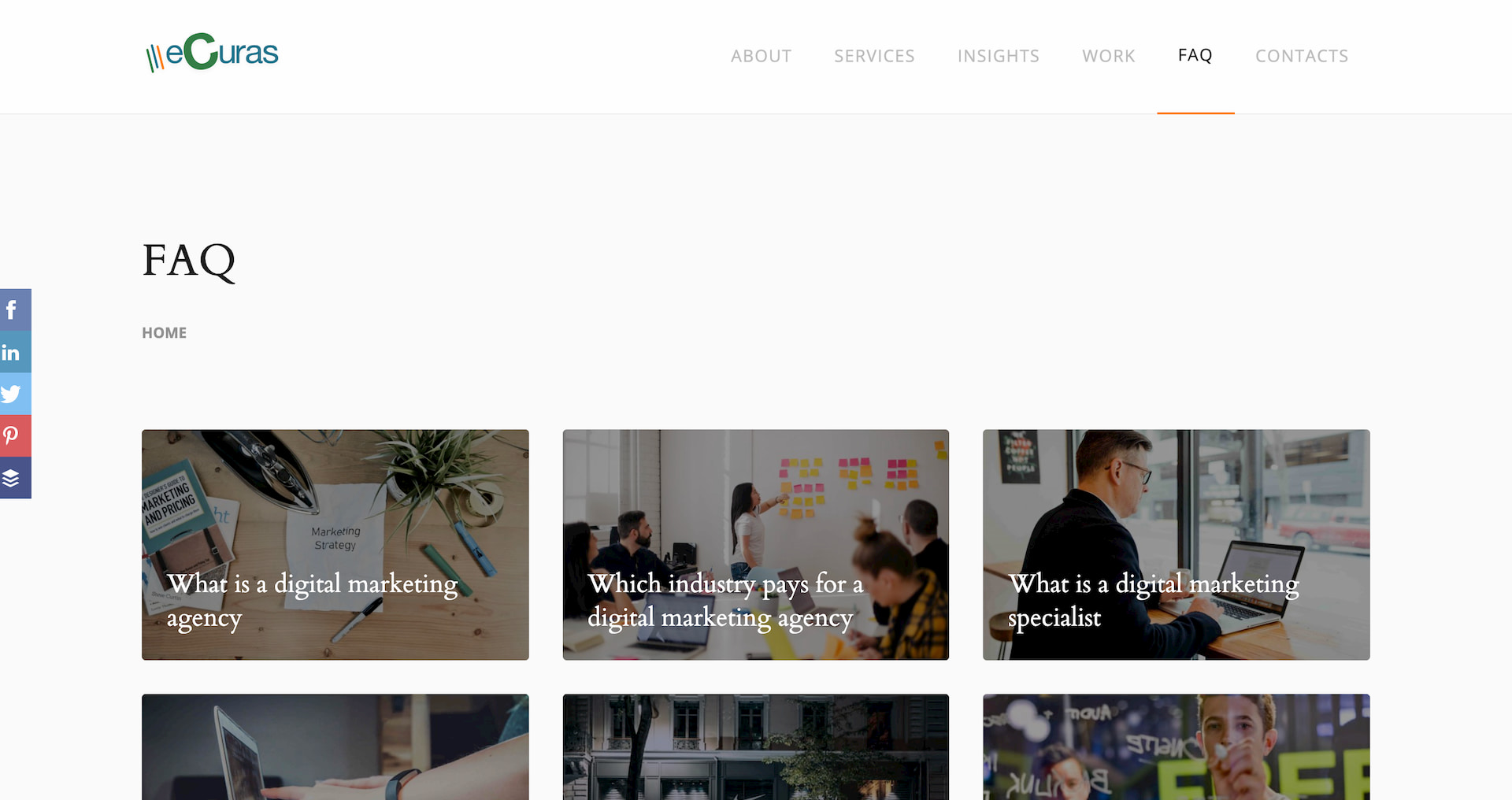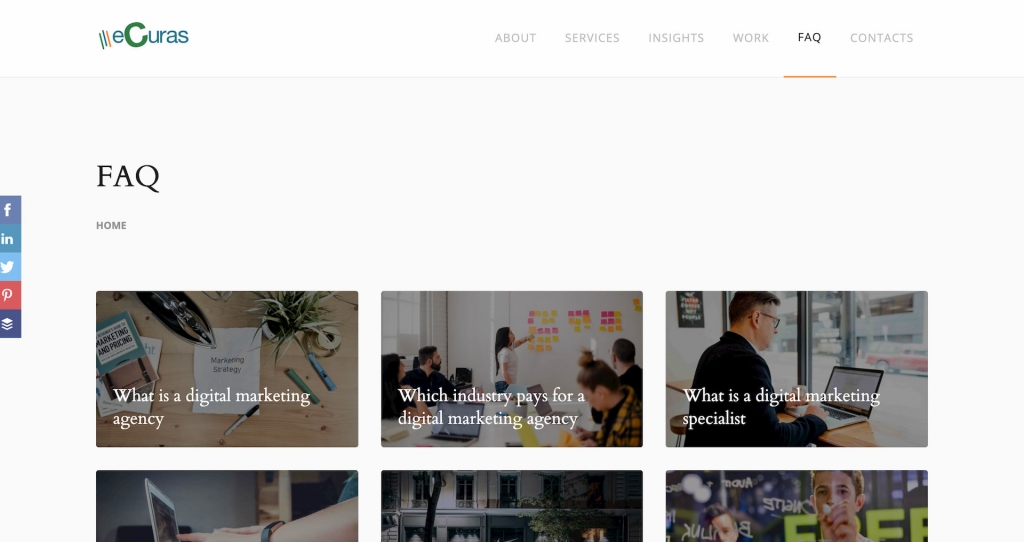 Demystifying FAQs – Why are FAQs necessary?
Instead of hiring a large staff to support questions by phone, email, or a ticketing system, FAQs address many of the same inquiries that are asked consistently and repeatedly in an instant and with a cost-saving method. FAQs are not designed to replace communications with your key audiences; direct communication lines are no less important; however, not every question requires a discussion, regardless of the mode or channel of communication.
FAQs enable the resolution of simple concerns quickly and easily. They also serve a great purpose for new leads or prospects that check you out to access additional information about your company or how your site works without human resources. FAQs decrease costs while increasing productivity. If you only have to speak to 10 people in a day instead of 40, that leaves 75% more time for you to focus on other areas.
Don't be mistaken; however, FAQs should not be used as your primary means of communicating with your clients and customers. A website cannot replace human interaction and relationship building. They are another tool in your digital toolkit to help you improve efficiency.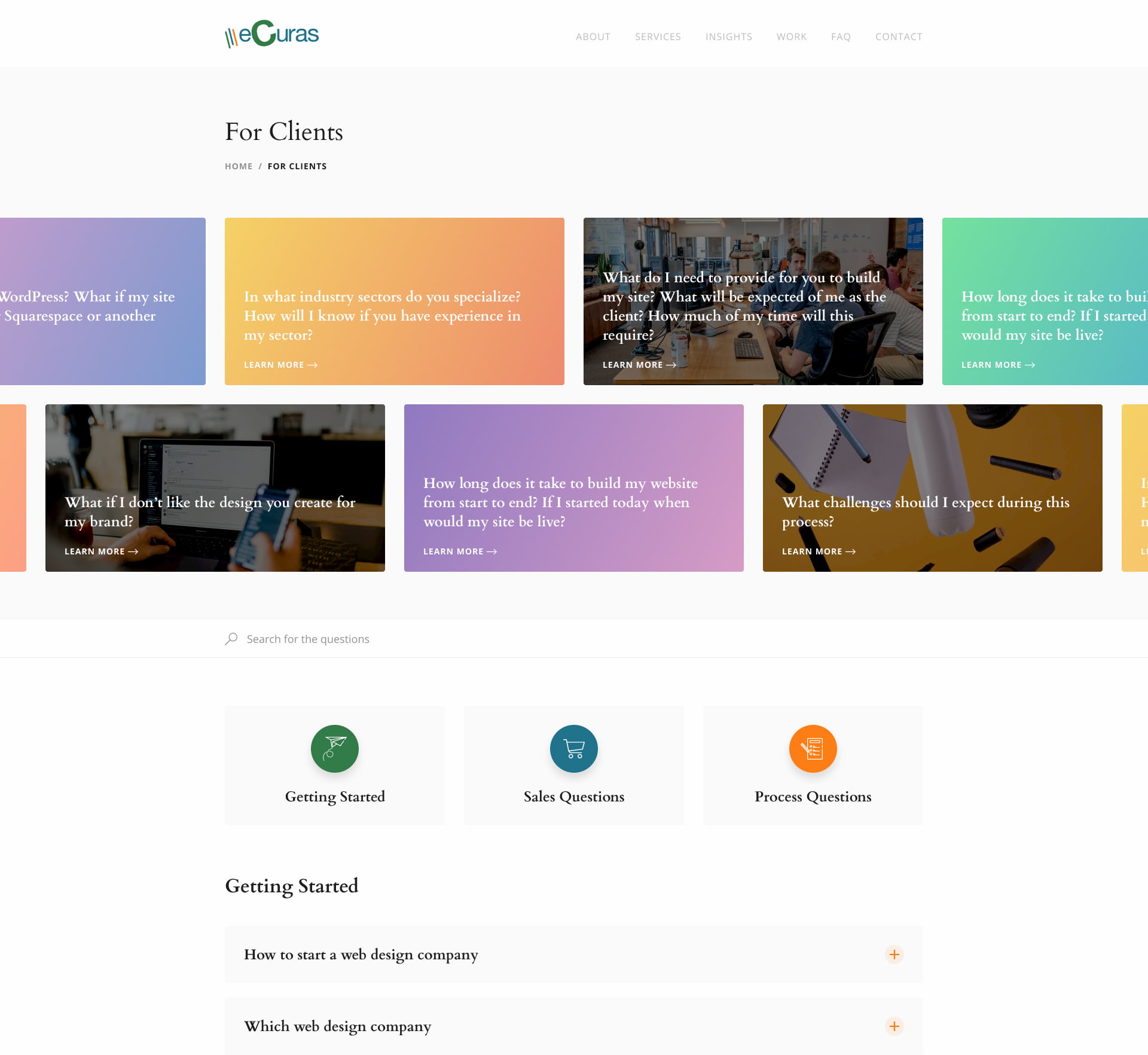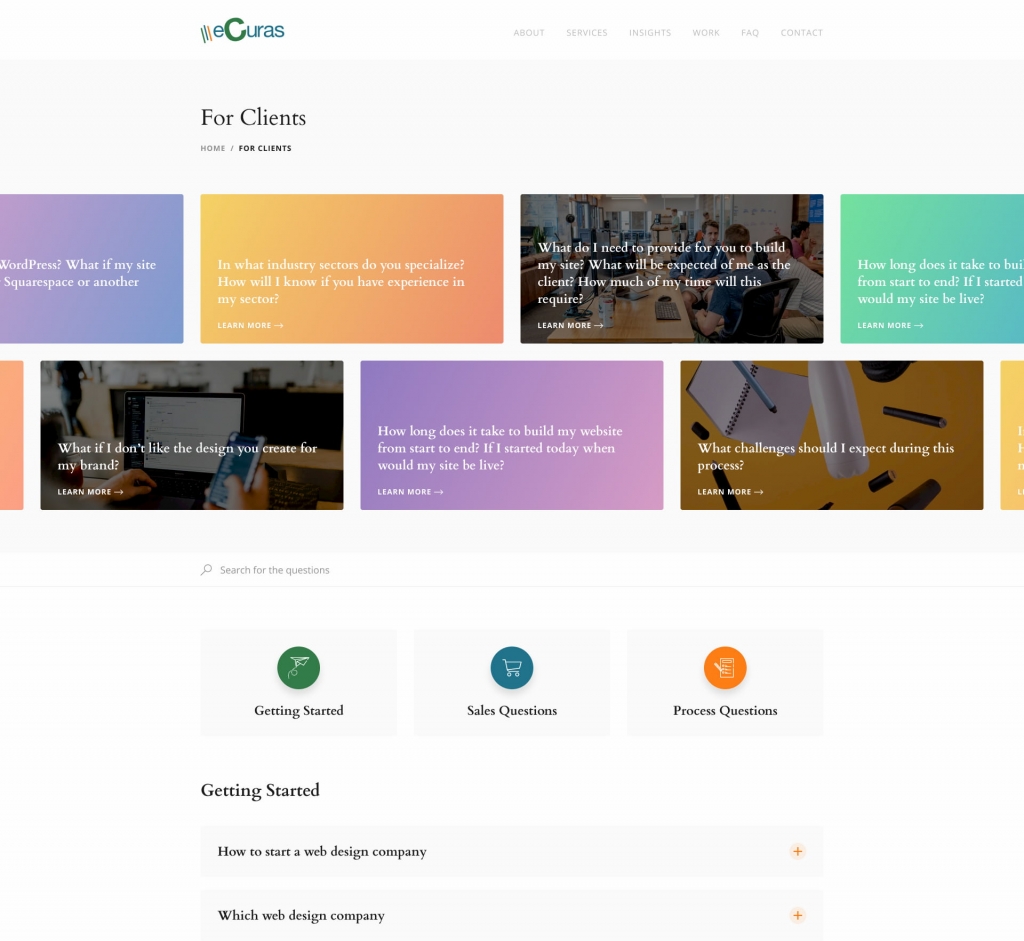 FAQs Support SEO
With all the acronyms that come with the digital economy, few are more important than SEO. When developed properly, your FAQ page can and will boost your ranking on the search engines. The reason behind this lies in the Q&A format. Web crawlers such as Google's bots are charged with finding economical and efficient answers to common search queries. This is why the Q&A format proves powerful.
If your question, and related answer, provide the greatest relevance to the search query, there is a chance of your page being indexed on Google's answer box. This will boost your site traffic and lead to higher engagement. Consumers, businesses, all of mankind already expect to visit the FAQ section of a website for simple answers to their questions, but now you also see the added benefit of how an FAQ page can support your business growth online.
Ask The Right Questions
It should go without saying that the key to a good FAQ page lies in the questions' efficacy and their related answers. The best place to look to develop a beneficial list of questions is from within. There are few resources to help you define the types of questions that might be asked better than your customers. What questions do they ask when they call? Email? Send a support ticket? Social media? Go back through your records for six months or a year and compile a list of the 20-25 most commonly asked questions that came into your call center or ticket system, and there you have it. "Create a list of questions, check."
Another great alternative to defining likely questions is your competitors' websites. This is especially helpful for start-ups or new business units that don't have much to draw from yet. A quick scan of a few peer company FAQ sections will give you a solid framework to get started.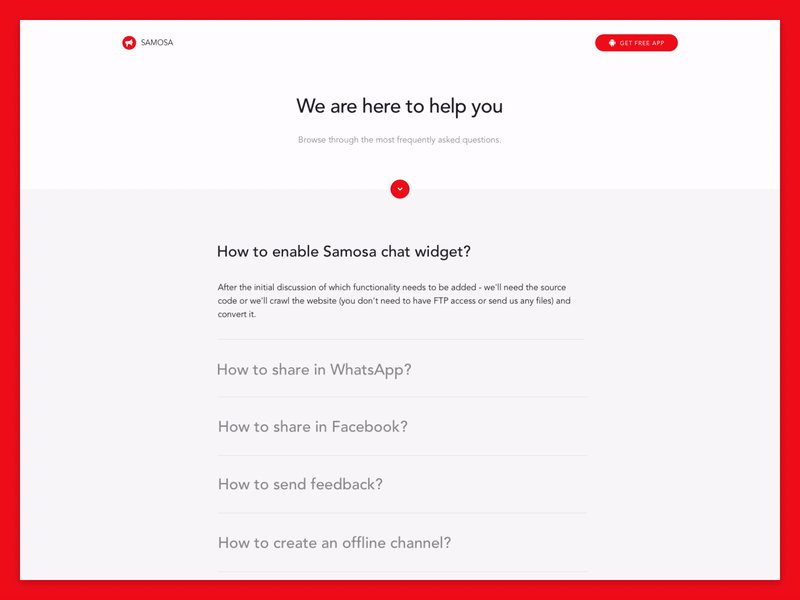 May We Introduce You To A Site Called Google
What do most people do when they have a question? They Google it. The search engines are also a great resource for formulating your questions. Using the autofill and auto-suggest features on Google and Bing, you can easily get a sense of what people ask. It's a simple yet effective litmus test. Visit either search engine and begin typing a phrase. For example, beginning your phrase with "how to" results in a wide range of entries. With each word you add to the phrase, you'll get closer to what it is you're trying to identify. Experiment, choose phrases that relate to your industry, including keywords related to your business that your target audience might be curious or interested in finding should they arrive on your site.
There's a bit of a mind game at work and trial and error but this method will give you some direction. As part of this effort, particularly as it relates to SEO, the end goal is to attempt to predict what customers may search for, then beat them to it by having your site the first search result they see upon hitting enter.
Tips to Get You Started
The name of the game with FAQs is to be short, sweet, economical, and time-saving. While that may appear contradictory coming from this long article but the longer your response, the less likely a customer will read them to completion. Each extra word dissuades them. Make sure to include "yes" and "no" with yes and no questions, don't assume. You can elaborate after, but answering the question outright is a huge time saver, and your customers will thank you for your brevity. Remember, "No." is a full sentence.
Another great tip that saves time and simplifies the process while simultaneously boosts SEO value: when available, answer the question on the FAQ page by linking to a page on YOUR site where the more detailed description of the answer resides. Plus, providing a short link as your answer increases the likelihood of achieving the ever so coveted Google answer box mentioned earlier.
As a general rule and best practice, it's beneficial to include a few FAQs directly related to your industry in addition to your company. Put yourself in the shoes of a consumer who is not an expert on your industry like you are, and they are trying to find a company like you as their solution. When using search engines, people often select general terms due to unfamiliarity. Including some general queries on your page creates a greater likelihood of achieving the first page of search engine results status. Attracting a new customer by this method created another benefit to hosting an FAQ page, one of lead generation/customer acquisition.
Use your FAQs to hone in on your key messages. FAQs are another opportunity to tell your story. Please don't overdo it or oversell it, but always keep your messaging top of mind and seize each opportunity to community your uniqueness and what makes you special.
FAQs serve multiple purposes, all of which create value effectively and efficiently. It is an organic growth strategy that encompasses engagement, user-friendliness, saves time, money, and resources, and pacifies customers while increasing your presence online.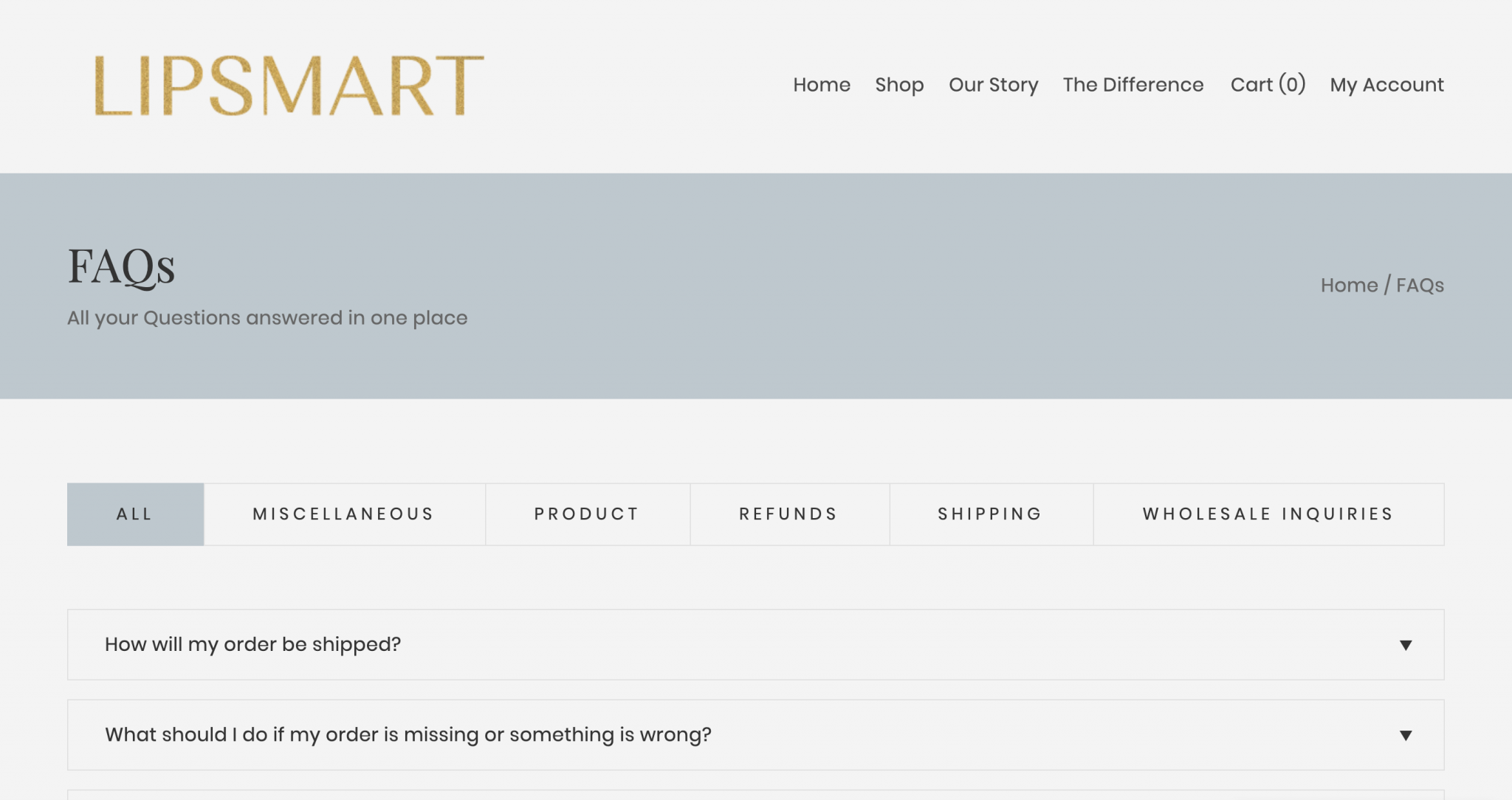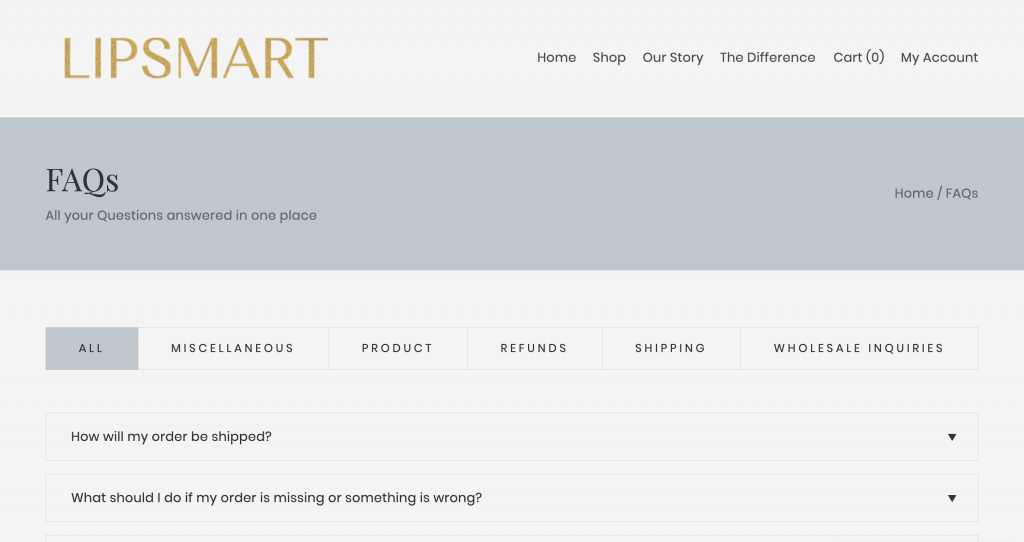 Suggestions/Samples
When and why was your company founded? What are your specialties, and where did you earn your qualifications?
What distinguishes you from the others in your space? What are your differentiating characteristics?
What are your primary products/services, and how do I best decide which is most suitable for my business?
My industry is highly specialized. Will you be able to service my needs without prior industry experience, or do your skills require a thorough understanding of my specialization?
What types of clients do you typically work with? Why? Is there/are there certain industries that respond better to your work/product/services?
What will be expected of me as a client? Time? Resources? Deliverables?
Are there any risks of my business resulting in negative exposure?
What types of results can I expect? Over what timeframe? Do different services take different amounts of time to achieve favorable results? Please provide a general guideline of expectations. Do you set a timeline upfront?
Do you have case studies or testimonials available of prior client work? May I request a few current/prior client references to speak with before I make my decision?
What is the typical/expected ROI? Over what period?
What do I need to do to get started? What are the next steps?
What is your approach and/or philosophy towards the industry? What makes you special? How does your approach reflect the results?
What is your payment schedule? What types of payments do you accept? Will you consider special situations? What are your terms? Net 30?
How do you staff each account? Will I work directly with the CEO, or will I pass on to the junior account manager?