Are you a business owner looking to refresh your website design? With the right plan, website redesign projects can be efficient and successful. At eCuras, we pride ourselves in helping businesses like yours transform their digital image and achieve stunning results with minimal stress. Here's a step-by-step guide from our team of experts on how to get started streamlining your website redesign project!
How to do a website redesign project?
Redesigning a website can be a daunting task, but with eCuras it doesn't have to be! Our experienced website development team is well-equipped to handle website redesign projects efficiently and effectively so you can make the most of upgrades while protecting your website's usability. We strive to deliver a hassle-free website design experience from start to finish, ensuring that each website redesign project is a successful one. Our commitment to excellence and our customer-oriented approach makes us the perfect choice for your website redesign project.
How Often Should You Redesign Your Website?
Keeping your website up-to-date and engaging to your target audience is essential in today's digital world. At eCuras, our website design team believes that website redesigns should occur on a regular basis in order to stay competitive and ensure a website remains relevant. This process begins with creating a website redesign project plan outlining the need for changes, the areas of improvement, and the timeline for implementation. It can be easy to get caught up in making changes without understanding the logical reasons behind them, so forming a website redesign project plan is an important part of ensuring success. Once established, how often to update your website will depend on its objectives and how rapidly technology and user preferences are changing. At eCuras, we have the expertise to help you establish a website redesign project plan that makes sense for your business goals and keeps you ahead of the competition.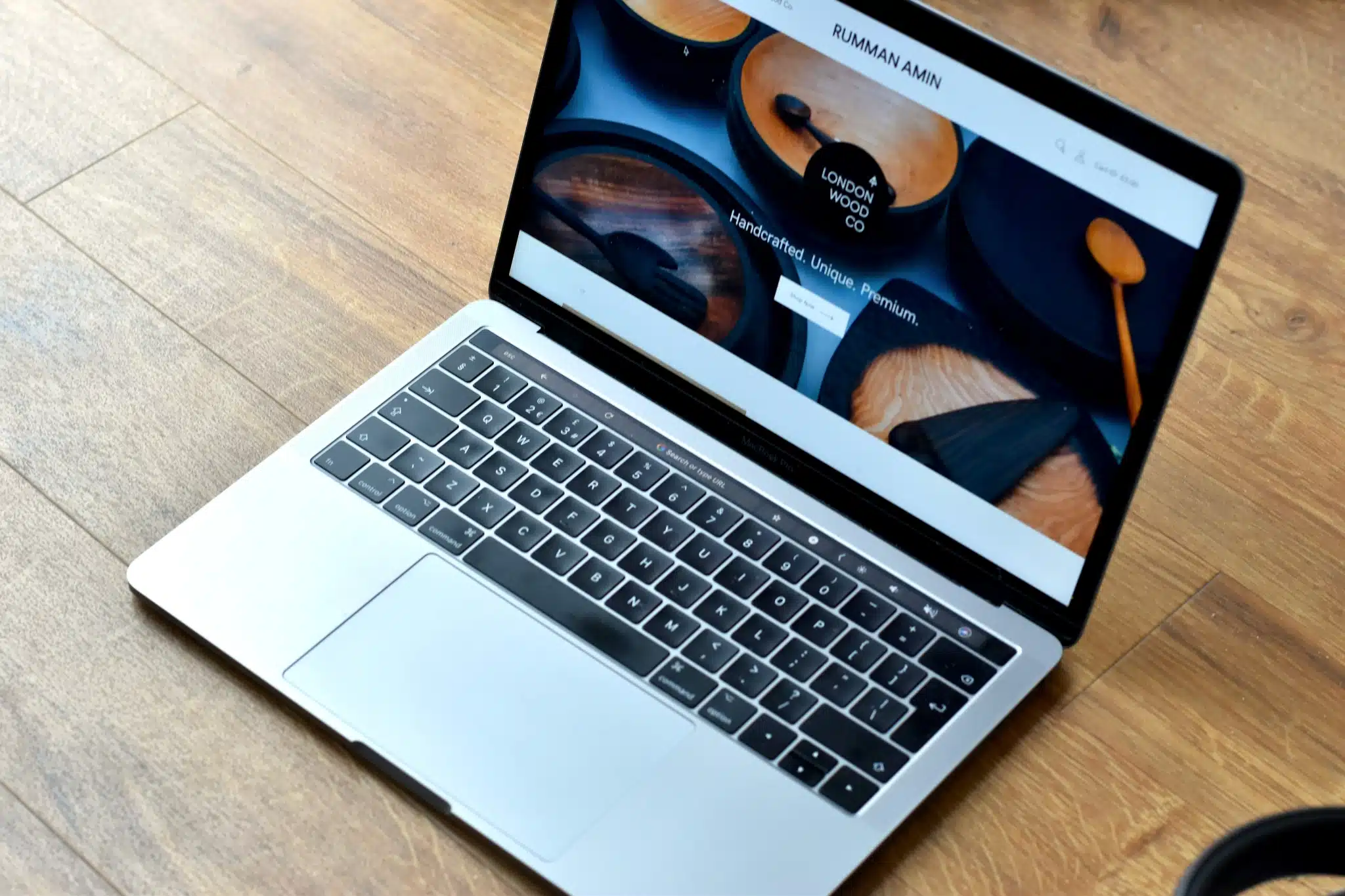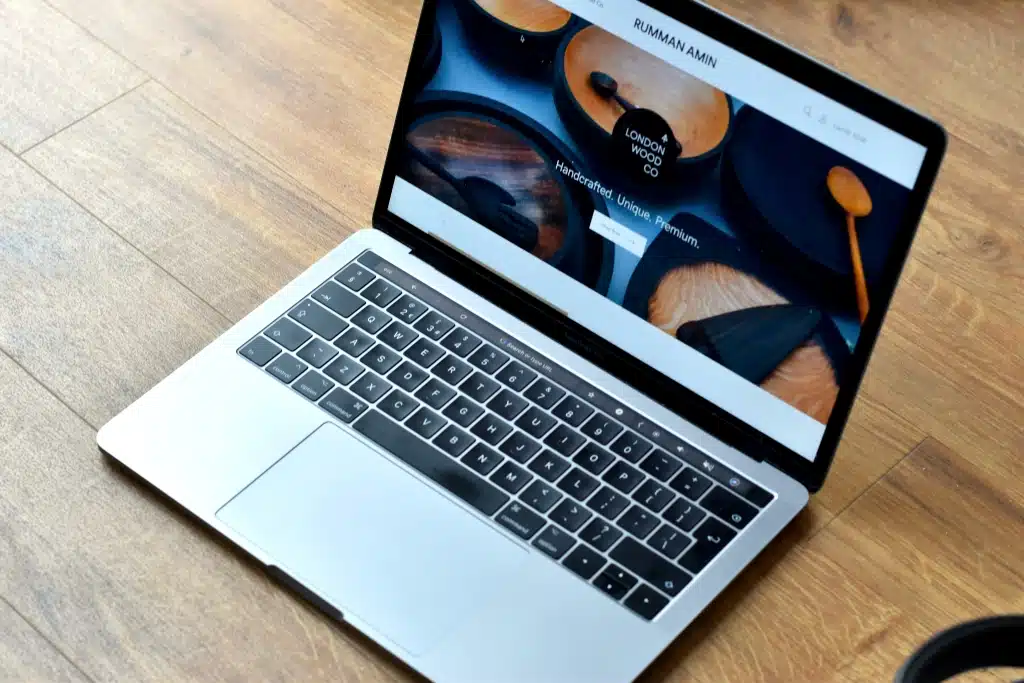 What should be included in a website redesign proposal?
At eCuras, we believe a successful website redesign proposal should include a clear vision, website redesign project plan and comprehensive website optimization solutions. Our website redesign project plans evaluate every aspect of website performance from initial strategy to design elements to user experience. From there, our team combines deep research insights and cutting-edge website programming to create a customized website optimization solution for each individual project. With years of website development and optimization experience, the eCuras team is confident in its ability to deliver success with all website design proposals.
What is the description of a website redesign project?
A website redesign project is a challenging undertaking that can pay great dividends to any organization. At eCuras, we take website redesigns seriously and prioritize efficiency, quality, and convenience for our clients. Our experts will guide you through each step of the website redesign process, from strategizing the website's design to selecting the right hosting plan for your needs. We understand that a website redesign needs to fit your business objectives, budget, and preferences. Our goal is to help you get the website that meets all of your expectations. With eCuras, achieving a successful website redesign is an exciting milestone!
How do you write a project plan for a website?
Creating an effective website redesign project plan can be the first step to making a website look and feel exactly how you'd like. At eCuras, we take great care to ensure that website project plans focus on the requirements of our clients during website development. This includes everything from desired UX/UI elements to back-end coding requirements and design considerations. Your website redesign project plan should include as many details as possible to set you up for a successful website launch. With the right planning, you can rest easy knowing your website will be tailored to your exact specifications.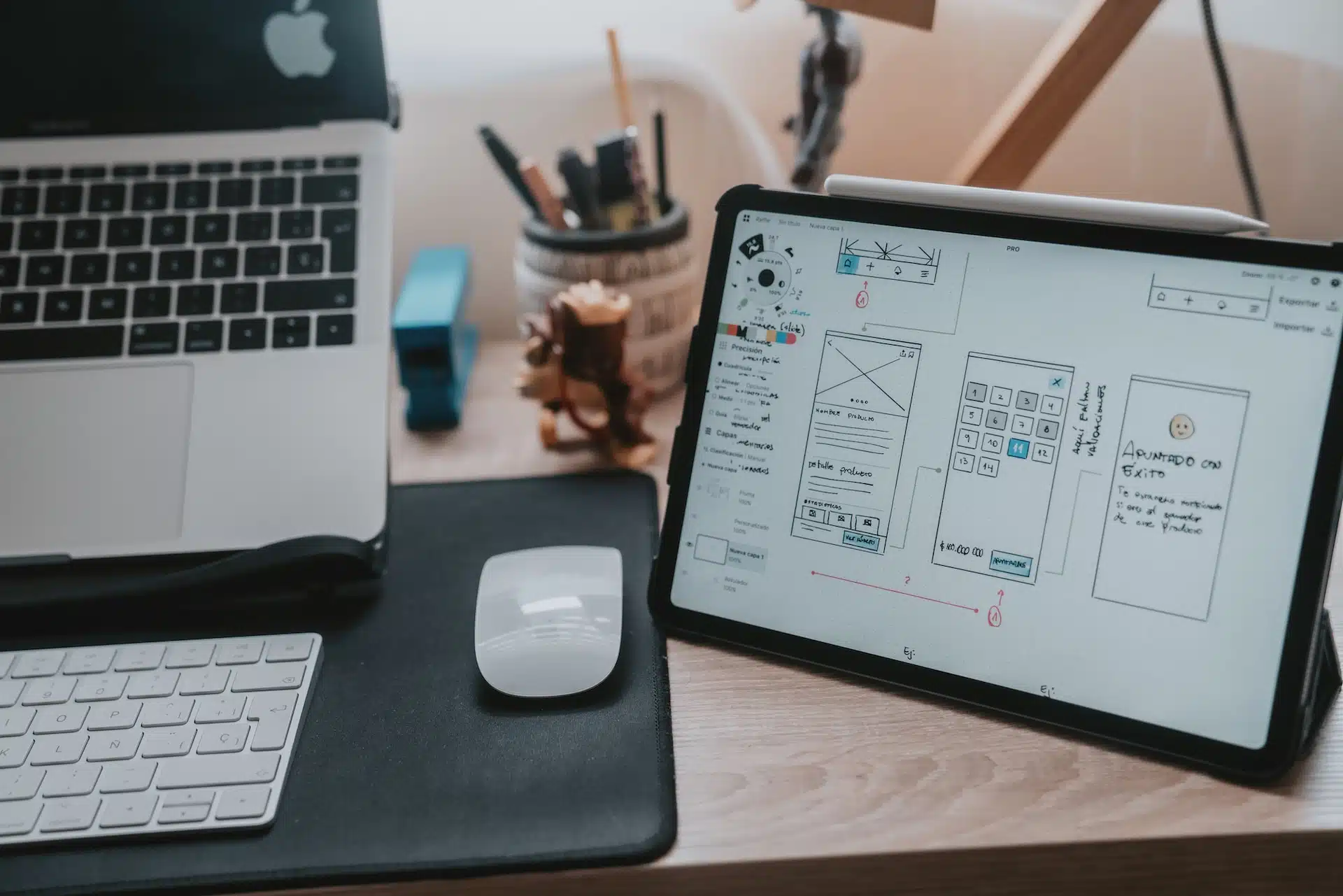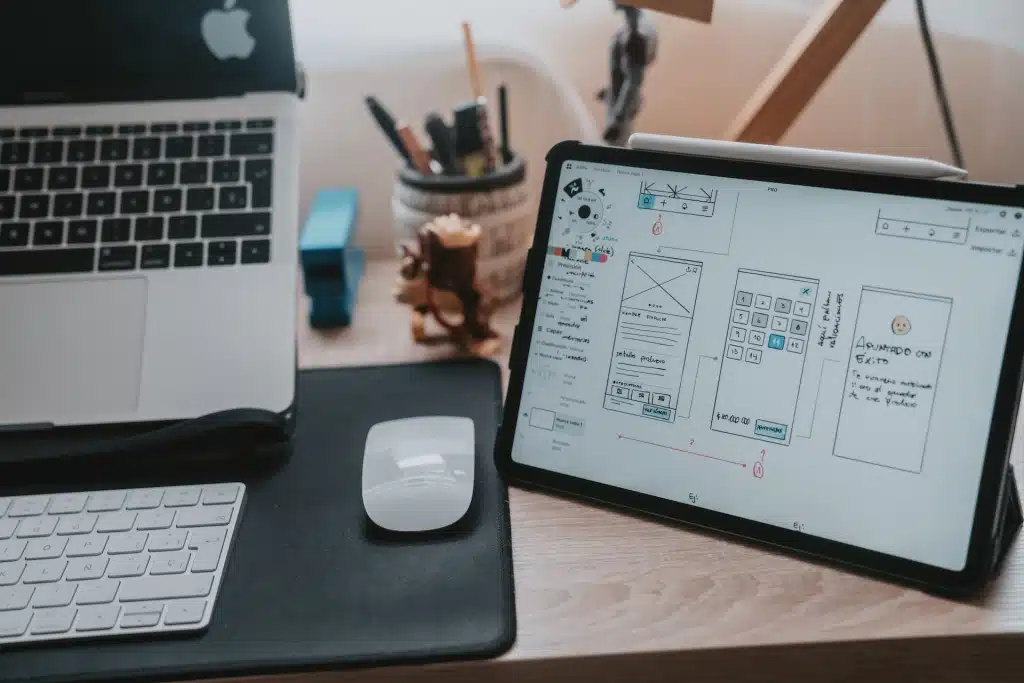 How do you structure a website redesign?
When considering a website redesign project, the key is to create an efficient plan of action. At eCuras, we begin by analyzing the content and elements of your website and determining the best approach to optimize the website's structure, performance, user experience, and interface. We then break down tasks into manageable chunks for our web development team to work on. This start-to-finish website redesign project plan allows us to ensure that every detail is taken into account during the website design process. With this in mind, clients can rest assured that their website will be of the highest quality upon completion.
Benchmark your current performance metrics.
When it comes to web development, optimizing performance is key. Businesses looking to get the most out of their web presence need to keep a close eye on their performance metrics. At eCuras, we understand this process and can offer our clients leading insight into how they can effectively benchmark their current performance metrics. Our team employs an array of strategies for our clients to stay ahead of the game so that they can maximize their ROI and competitor advantage in an ever-changing digital landscape.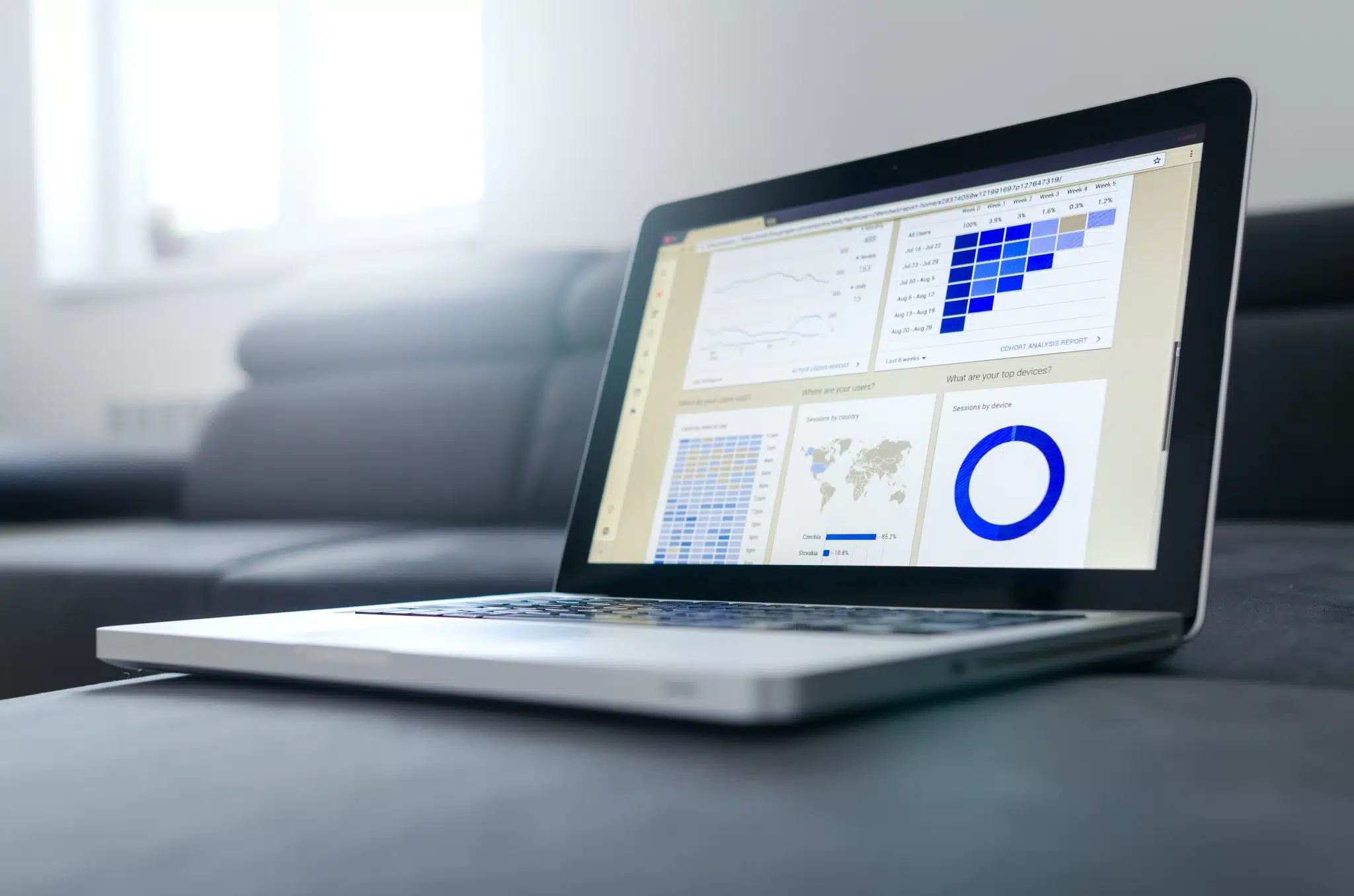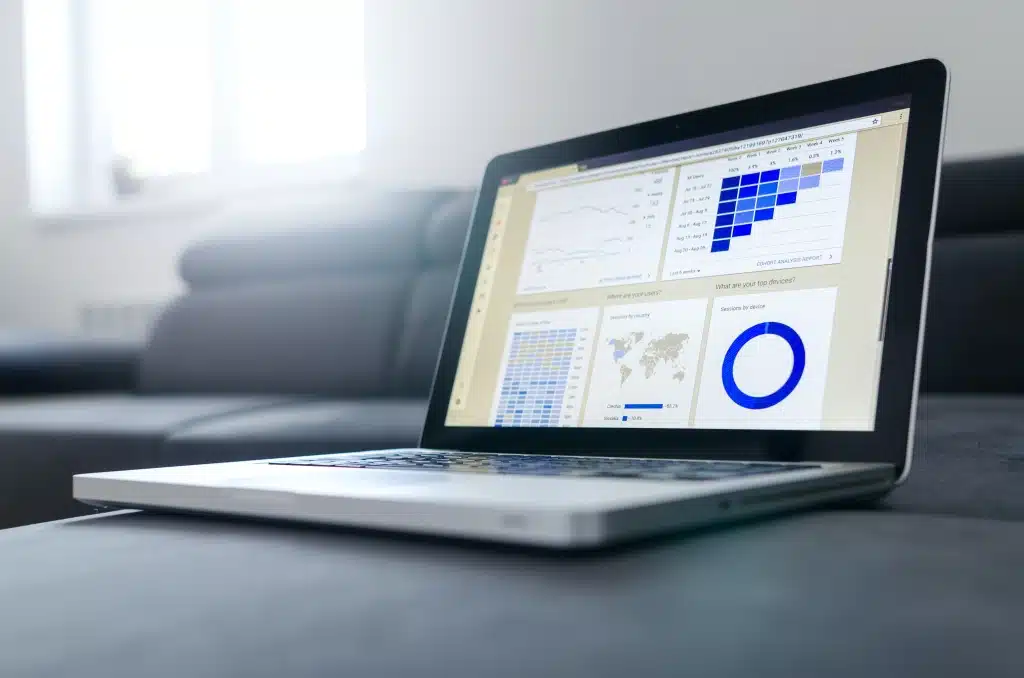 Determine your website redesign goals.
At eCuras, we recognize that your website redesign goals are critical to your overall business strategy. To ensure that these goals are met, we take the time to understand your industry and fully understand the objectives you hope to achieve with your website designs. From there, our team of web development experts creates a comprehensive plan that tailors the website design to these goals, ensuring maximum customer satisfaction and optimal performance. Our goal-oriented approach has been honed over years of experience in creating successful websites for businesses of all sizes, so you can trust us to help you reach your targets with confidence.
Define your branding and messaging.
eCuras is the web development destination of choice for companies looking to realize their digital potential and tap into a dynamic online presence. Our innovative team of experts have been crafting impeccable web solutions since 2011, offering tailored solutions that reflect our clients' unique branding and messaging. We specialize in user-friendly designs, intuitive interfaces, and seamless functionality. Our priority is to ensure maximum engagement with our clients' target audiences. With a team of incredible professionals dedicated to creating superior digital experiences for our customers, eCuras is ready to take your business's digital presence to the next level!
Define your buyer persona(s).
The key to successful web development services lies in understanding the needs and expectations of our clients. To that end, at eCuras we have developed a buyer persona for our target customer – those individuals or organizations who are most likely to benefit from our services. Our buyer persona typically boasts great time-management skills, technology savvy, is keen on innovative solutions, and demands complete accuracy in all facets of the project from its development team. Possessing such qualities ensures customers get the best results from our business. At eCuras, we strive to provide unparalleled customer service and focus on delivering solutions tailored to meet the specific requirements of each unique buyer persona.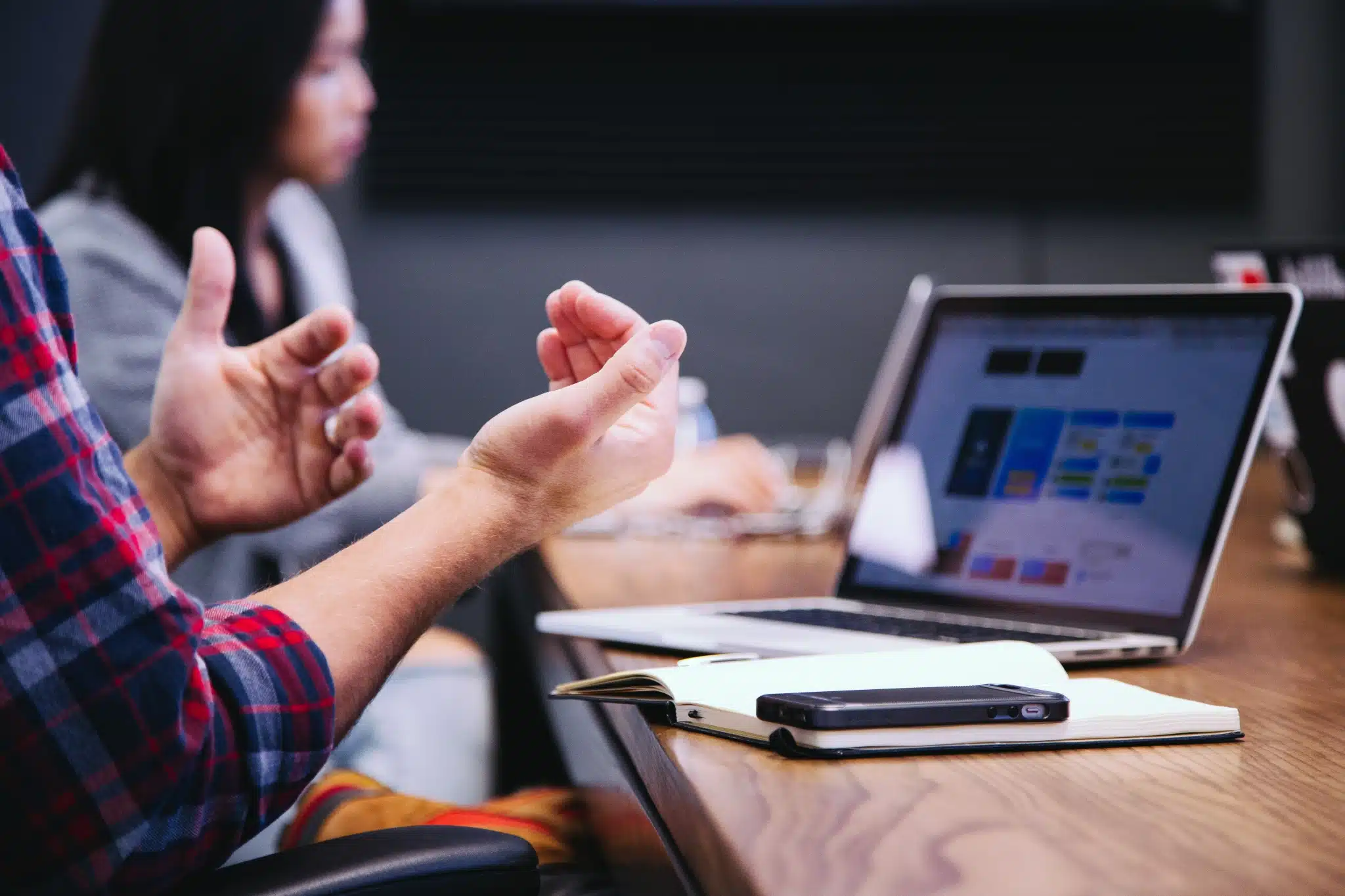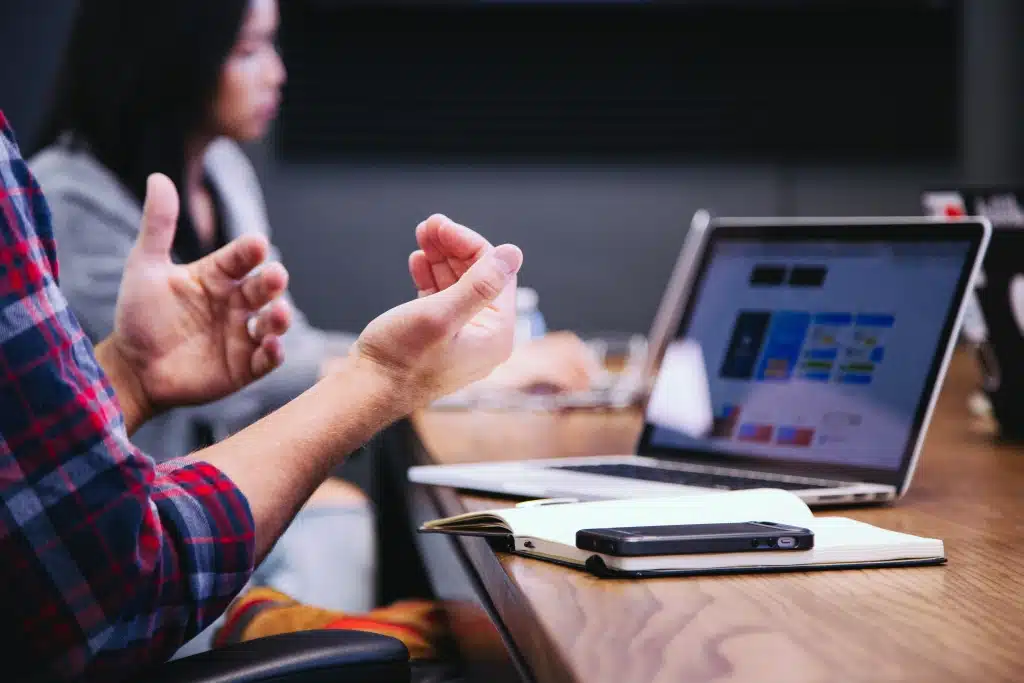 Protect your search engine optimized pages.
As a web development company, we understand from first-hand experience how important it is to protect your search engine optimized (SEO) pages. With the advances in technology, algorithms are becoming increasingly sophisticated and can easily detect any kind of duplicated content or malicious activities meant to manipulate search engine rankings. That's why at eCuras, we take extra measures when installing SEO page protections on our clients' websites. Our team utilizes specialized techniques such as cloaking, no followed links and geo-targeting so that those SEO pages are protected against malicious actions and have higher chances of appearing on top of the SERPs.
Document your most search-valued pages.
At eCuras, our Web developers understand the importance of search-valued pages. We specialize in document analysis to identify which pages are the most valuable and will attract higher levels of web traffic for our clients. With deep research into user behavior, search engine optimization, and analytics evaluation, our team will provide detailed reports outlining the best paths to achieve maximum impacts from your website's visibility and engagement. Working with us gives you sophisticated advice that can help expand your brand recognition on the Internet.
Create a 301 redirect strategy.
At eCuras, our goal is to provide web development services that exceed the expectations of our clients. When it comes to developing a strategy for 301 redirects, we understand that time and attention to detail are key – ensuring visitors are directed from their point of entry on your site or from an old URL straight through to their destination page. Our team takes into account all aspects of the user experience — as well as website performance and search engine optimization — when determining which strategies for creating 301 redirects will work best for you. With a comprehensive strategy crafted by eCuras, you can be sure that your webpages will stay organized and user-friendly while avoiding the pitfalls of 404 errors.
Do your keyword research.
At eCuras, we understand the importance of effective keyword research when launching a website or improving your SEO. Knowing which keywords to target and understanding how they are being used on the web will help maximize search visibility while also driving better and more targeted traffic. With our comprehensive experience in SEO and web development, we have the resources to identify relevant keywords that bring in targeted users to your site. We focus on researching competitor websites, market segments, customer feedback, and the latest technology advancements to ensure you get the best results possible for your online presence. Put your trust in us for successful keyword research for your business!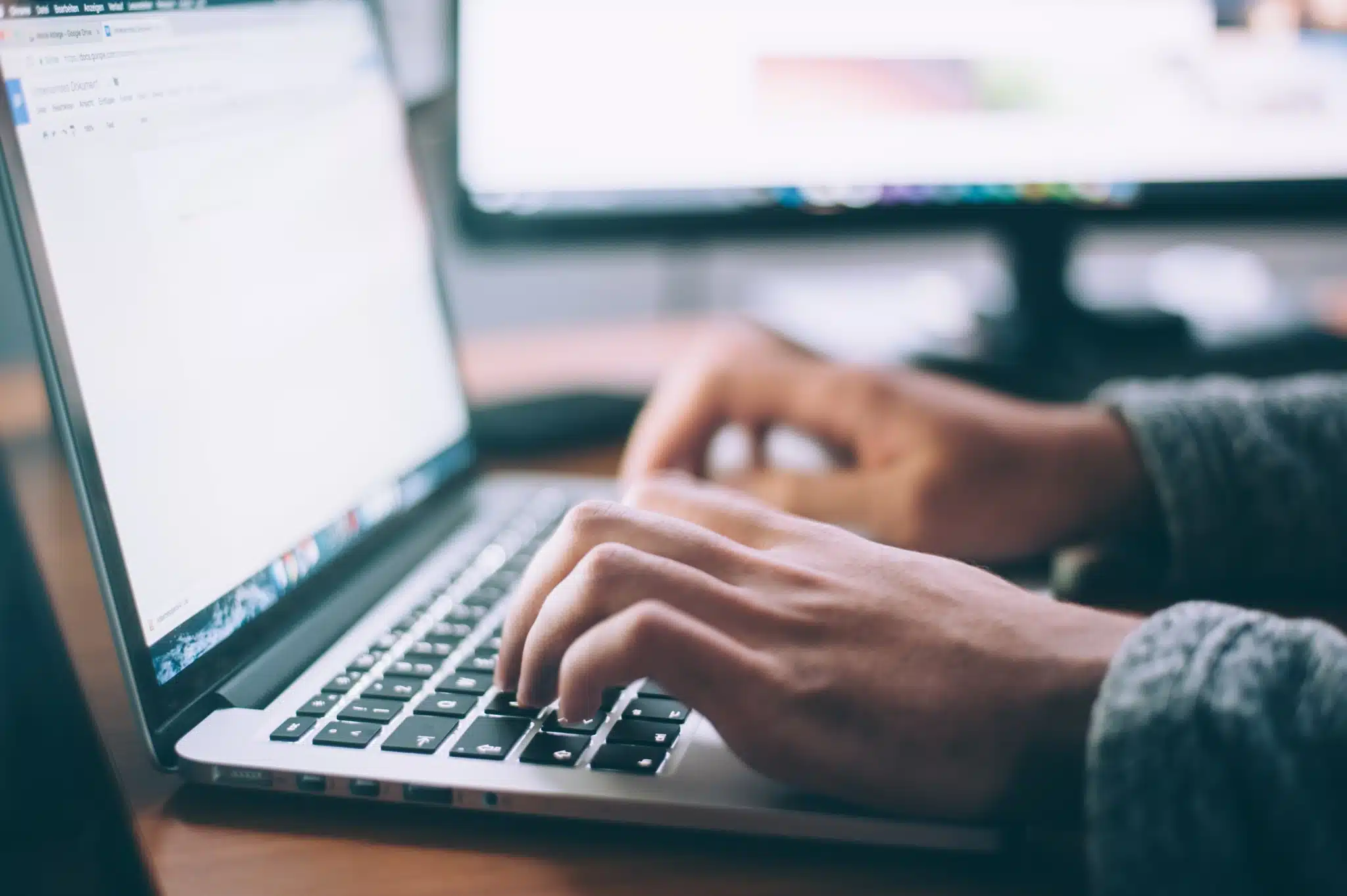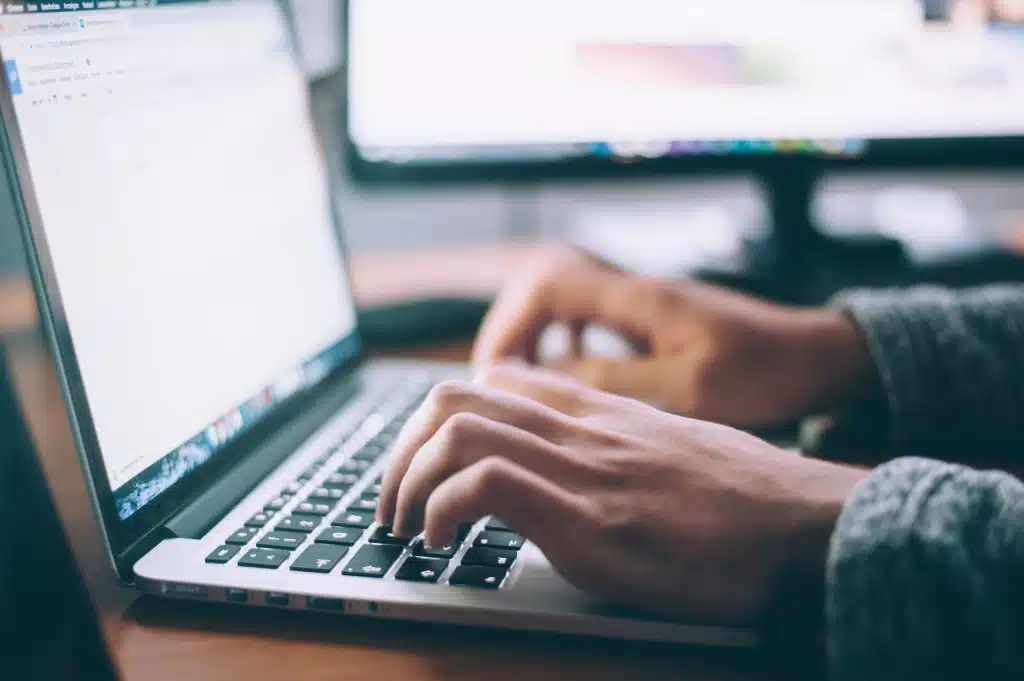 Analyze the competition.
At eCuras, we recognize the importance of a sound competitive analysis as part of developing a successful business strategy. This is why we engage in detailed research to identify and assess the strengths and weaknesses of our competitors to understand how we can differentiate ourselves from them. We continuously monitor their activities and analyze the external market environment to stay ahead of the competition and make sure eCuras remains at the forefront of Web development services.
Take inventory of your high-performing content.
eCuras knows just how important it is to take stock of your high-performing content. It can be the key to understanding where there's room for improvement, recognizing successful campaigns and implementing desired changes with increased efficiency. By identifying what content serves your website best, you can use that information to develop tailored content strategies that increase traffic, cultivate customer loyalty, and keep members coming back for more.
Choose the right software.
Choosing the right software is vital for any business, and eCuras knows how to make it happen. We understand that software must be an efficient solution tailored to businesses' needs and objectives. Our experts analyze businesses' requirements carefully and recommend the right software with advanced features needed to fulfill those tasks. In addition, we provide ongoing training and support which enables employees to use the chosen software seamlessly and effectively. With eCuras, you won't have to worry about choosing the wrong software - we guarantee it!
How to do a website redesign project?
At eCuras, we understand the importance of website redesign projects. We strive to ensure that each website we create not only encapsulates our client's vision but also offers the optimal user experience. To reach this goal, our website redesign projects consist of analyzing current website performance and making necessary changes according to current trends in website development for maximum usability and enjoyment for website users. Furthermore, our team of experts utilizes innovative processes and technology to help businesses create engaging online experiences that showcase their unique branding. By choosing us for your website redesign project, you can rest assured knowing that your website will get the attention it deserves.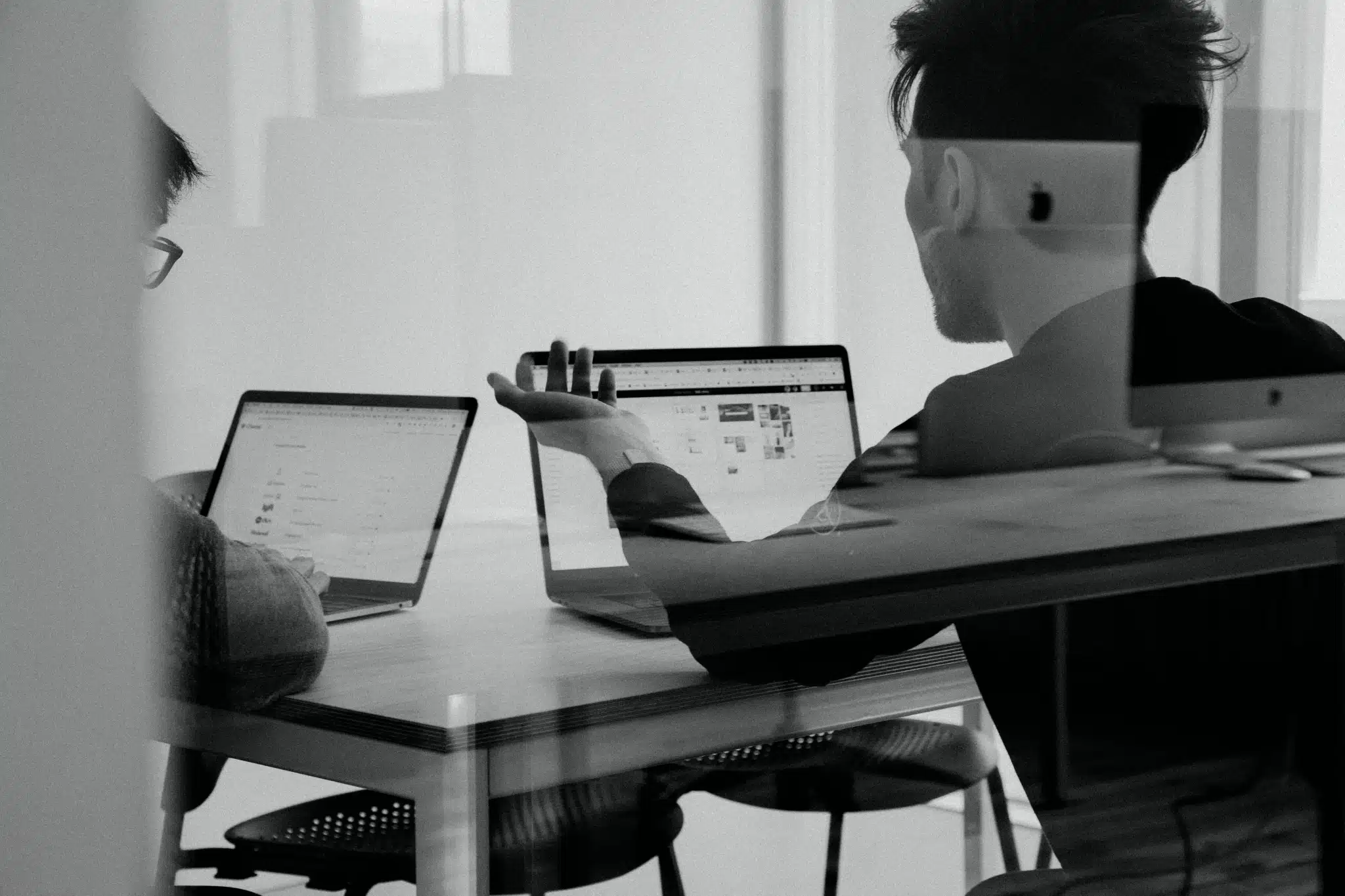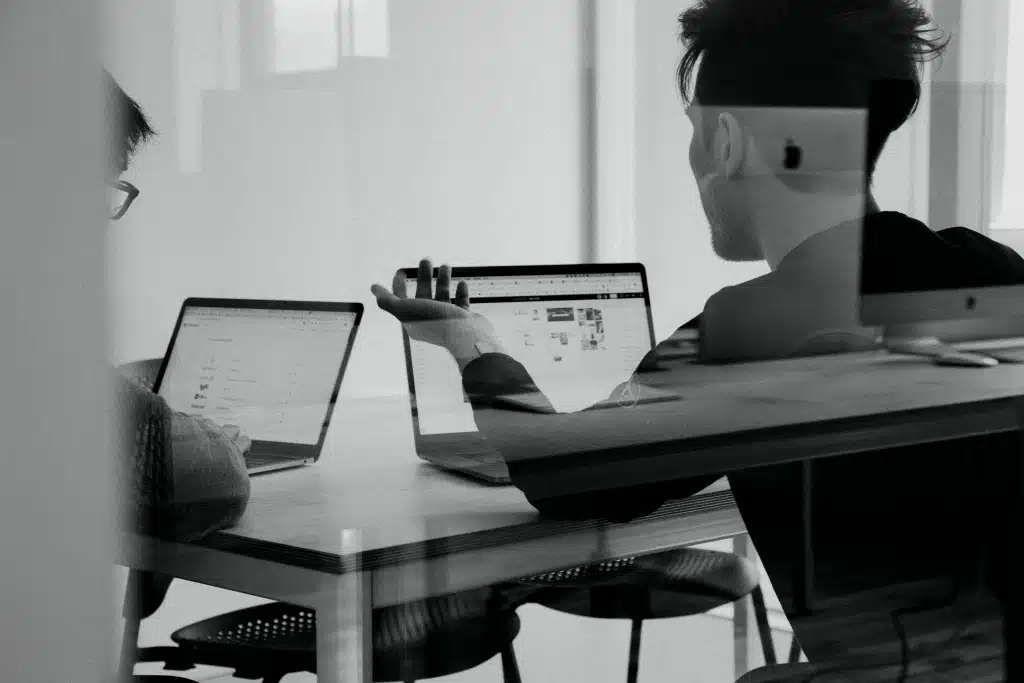 What should be included in a website redesign proposal?
Taking on the website redesign project can be a daunting task. At eCuras, we have the expertise and experience to ensure that every website redesign project is successfully carried out and delivered on time. When developing website redesign proposals, we always recommend including a comprehensive project plan outlining the step-by-step process from start to finish. The website redesign project plan should be comprehensive enough to detail objectives, timeline and cost estimates, as well as any potential risks or obstacles that could arise during the website development lifecycle. When providing website proposal services, our team at eCuras is proud to offer guidance throughout each phase of website design and development to ensure that you get the most out of your website redesign project.
A website redesign is a complex undertaking that involves careful attention to planning and analysis. At eCuras, we understand the intricacies involved in building an effective website renovation. We provide experienced web developers who can take your project from concept to completion. With our experienced team and cutting-edge tools, you can be sure that your project will produce desirable results. Your website should reflect your organization's goals and ambitions, so why wait? Get started on your website redesign today with eCuras and create an authoritative presence to give your customer base confidence in your brand. We provide world-class service backed by proven results – contact us now for more information on how we can help you elevate your business objectives with a strategic web design!